Kim Soo-hyun suits up to play alien professor man
Not bad for a 400-year-old alien, which is the character Kim Soo-hyun plays in the upcoming drama You From Another Star. He arrives on Earth in the Joseon era but is now as modern as the rest of us (or more, considering he's had so long to adjust?), looking spiffy in suits and riding around on bicycles.
The drama takes an actual historical record as the basis for the alien's arrival; a record in the Joseon Annals from 1609 notes the sighting of a strange flying object in the sky, which was also one of the jumping-off points for the sci-fi mystery in Joseon X-Files. This writer twists that tidbit with a heaping dose of fiction to establish drama's fantastical what-if premise. I expect a small amount of sageuk scenes or flashbacks, but we can expect the bulk of the story to take place in the present day as the alien gets entangled in a sweet love story with a Hallyu queen, played by Jeon Ji-hyun. And if their flirtation in The Thieves is any indication, they should have some crackling chemistry together.
Kim's character also happens to be a university professor, which is so out of step with his appearance as to be jarring but is probably the whole point. He looks 20, he's actually 400 — vampire-alien analogy in progress, got it. We aren't told what kind of professor he is, but I would die laughing if, say, he taught history based on personal experience instead of textbooks and research. In which case I totally want him to contradict the prevailing interpretations with his own wacky firsthand accounts — so much comic potential!
You From Another Star will follow Heirs and premieres next month.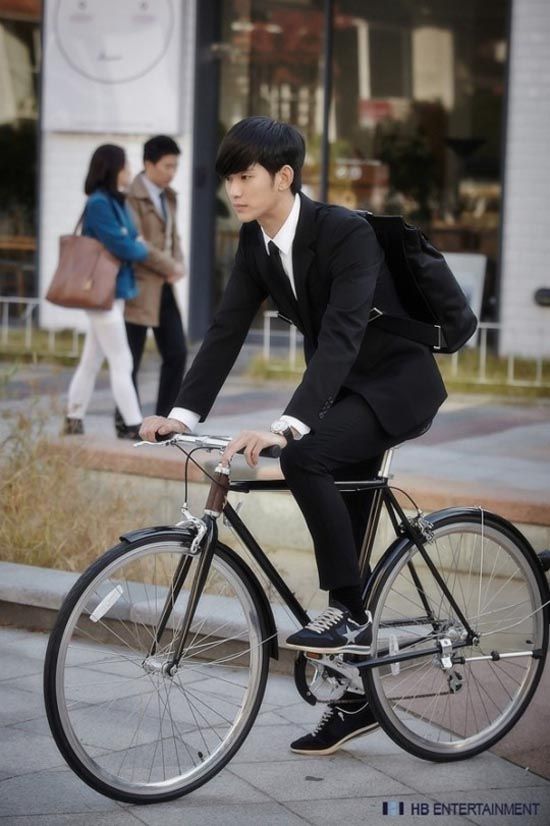 Via Chosun
RELATED POSTS