Han Seung-yeon headlines manhwa adaptation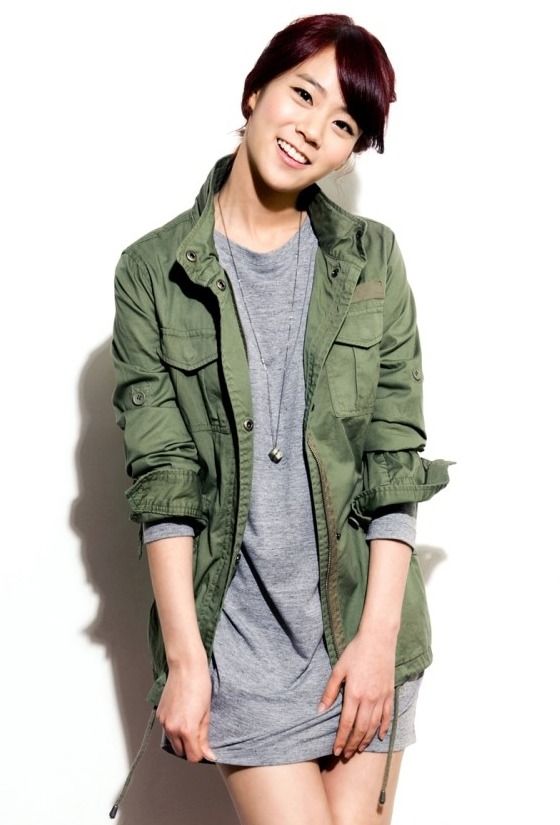 Cable network SBS Plus is taking on a new short-form drama called Shoes, an adaptation of a popular manhwa classified as "women's manhwa," a genre of comics geared toward women about romance (the closest equivalent would be chick lit). They're broadcasting it in an interesting way, as a 10-part miniseries that'll go up live online as a web drama at the same time that it gets broadcast on SBS's cable outlet. The episodes will be extremely short at ten minutes a pop, which makes it sort of a hybrid format, or more like a web series that's getting a TV audience.
The original webtoon by Park Yoon-young is reportedly a big hit, with relatable dialogue and characters that make it popular with its largely female readership. It's a workplace romance between a heroine who's afraid of love and a man who doesn't believe in love. She's twenty-four and he's twenty-eight, and because they work together and he's higher up in rank, they decide to keep their relationship a secret. The heroine is a dating newbie, having been scared off by scars from her first love, but this relationship will open up a new perspective on love for both characters.
It's described as a sweet heart-pounding romance, which sounds cute. Idol star Han Seung-yeon will headline as the heroine, and the hero has yet to be cast. She was in Jang Ok-jung, Live By Love, but I didn't keep up with that drama so I have no idea if she can act. I guess at 10-minute episodes, it's not a huge risk, but hopefully she's got some potential. Directing are PD Ahn Gil-ho, who worked on both Rooftop Prince and Wonderful Mama, and PD Min Yeon-hong of the daily drama Watch Out For Fools.
Shoes will start shooting later this month and premieres February 24.
RELATED POSTS
Tags: adaptations, web drama