Golden Cross: Park Shi-hoo out, Eom Ki-joon in?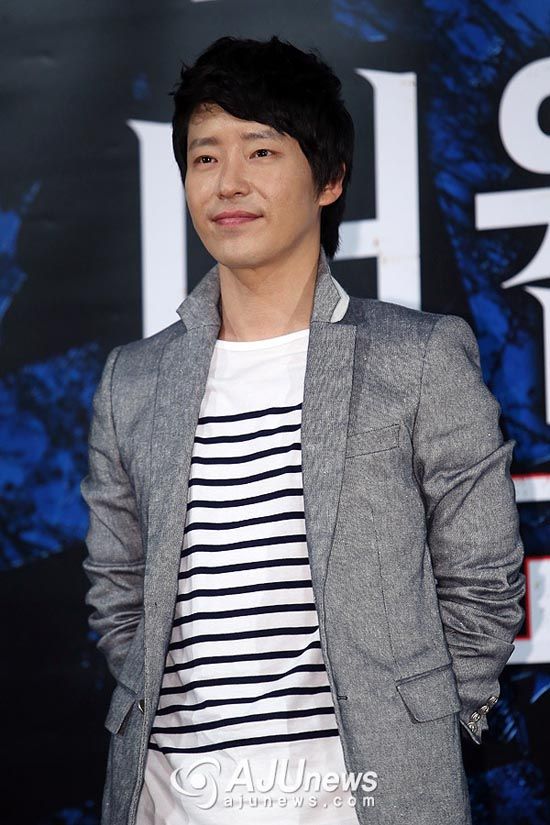 So that whole thing about Park Shi-hoo making his drama comeback? Never mind! The news had only been out in the media a day before Park's reps updated their statement by saying that he wouldn't do Golden Cross after all, attributing it officially to a conflict with his schedule.
He does have promotional activity for a Chinese film, Scent, on the books, but given that Park Shi-hoo has been very pointedly not working since his scandal, I think we can read between the lines and figure that the involved parties were testing the waters for a drama comeback, saw that people were thinking, "Too soon, man, too soon," and ditched the endeavor. Probably for the best, as I do think the scandal is still too fresh in people's minds for him to attempt a comeback.
On the good news front, that has cleared the way for Eom Ki-joon to take the lead role for Golden Cross, yessssss. He is currently in the "favorably considering" stage so it's not final, though some articles say that he is just about locked in. I love Eom Ki-joon—he gives his roles such groundedness and intensity—and think he's much better than a lot of his projects have been (see: The Virus), so I'd love to see him taking the lead role in on a revenge melo. He's currently at work on the stage musical Three Musketeers (he got his start in musical theater), which will open in March and will have performances in both Seoul and Tokyo.
I'd also love to see Eom Ki-joon paired with Lee Shi-young again, with whom he worked on the horror movie Killer Toon. I have no idea if they were good together because that movie's promos creeped the hell out of me and I will never watch it, but I like them both so this is a good thing.
Golden Cross will begin filming in early March and premieres in April.
Via TV Report
RELATED POSTS
Tags: Eom Ki-joon, Park Shi-hoo