Name That Drama: Eye donations and Christmas ponchos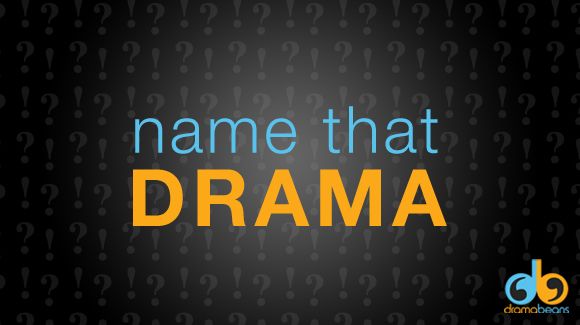 Name That Drama! As always, if you've got questions for future installments, be sure to email them to us.
Angelica saw her drama on Philippine television but is sure it's a Korean series; perhaps you'll know it.


Can you help me with this drama? My mom really really wants to watch it again but she can't remember the title and back then, I only had a glimpse of it when it was showing on our TV. So, here are the things I remember:

It's a Korean TV series. I'm not sure when was the drama aired exactly but when it was broadcast on Philippine television, it was way back in 2005. It's about a middle-aged man who has a family, wife and kids. He was on his way somewhere when he encountered an accident. He was brought to a hospital and in a coma state. After a while, he regained consciousness and had no memories at all. He lived a regular life after the accident and met a woman. They fell in love and became a family. His previous family all thought that he was dead but one day, they saw him with another family. Then that's it.

Sounds like a classic melo storyline that pikaljs describes:


I'm super curious about this movie I saw about 6 to 7 years ago. My family watched it as a rented video, so I'm not sure how old the actual movie is. It's about this guy who meets this young kid and finds that it's actually his daughter. I specifically remember the kid had a really short haircut so the dad had thought she was a guy at first.

Anyway, as the story usually goes, he starts to bond with his child and they begin to genuinely love each other. The bad news is, the girl is turning blind and he ends up donating one of his eyes to her. I can't quite remember the ending but it's a really sad movie. I don't think she made it in the end though.

If anyone could help me out, it would be really nice!!

It's a cute first love story for bunniefly:


Hi, hope you can help me find the title of this. It's actually a movie and must be from around 2004 or onward. It's a love story where in the first part, the male lead is talking about his first love in high school, and how he does things to get her attention. For example, he let her sign his yearbook and left his pen so he can contact her again. Then he didn't know that the girl also liked him and didn't return the pen on purpose so they could meet again… Sorry, that's the only scene in my memory. It's a good movie and I wanted to watch it again and share with my friends. Thanks!

This drama by ilovedramas has an interesting supernatural premise:


I was wondering if you happen to know this drama/movie! I watched it quite a while ago, but I just can't remember what show it is. Hope you can help!!

The story goes like this: there is a girl who got into an accident. After the accident, she was able to see the "true selves" of people. This scared her a lot as a kid, as she started seeing people who are greedy on the inside, headless people, timid people, etc. Everyone judged her as being crazy. Thankfully, one day a doctor who treated her gave her a pair of glasses. And with those glasses, she no longer saw people's true selves.

Then one day she met the male lead who was someone who appeared to be carefree and understanding. The male lead knew about the female lead's ability, and out of curiosity, he asked her how his true self is. The female lead took a peek from her glasses and saw the male lead as a "sad clown," who appears to entertain everyone but is upset on the inside.

The story ended on a happy note, with the male lead and female lead overcoming each other's sadness. The male lead was no longer a sad clown, while the female lead learned to embrace her "talents" and become a successful TV host, helping people with her talents.

I can remember the main storyline but I just can't connect the dots! Will really appreciate your help, as it keeps bugging me to leave this mystery unsolved!!

Julie's question may be a shot in the dark, but it's recent enough that the description may trigger a memory for someone who watched the drama:


I recently watched a drama that had a sweater that caught my eye. Now I can't remember what show it was! It was just on over the 2013 holiday season. One of the leading ladies wore a green knit poncho with a red stripe or detail around it. It was very festive but I have no clue about the story line! I'm thinking it was worn for an office party or show… Does it ring a bell? I don't even have a list of what shows were airing during Christmas. Thanks!
RELATED POSTS
Tags: Name That Drama