Name That Drama: Hotels, balloons, gisaengs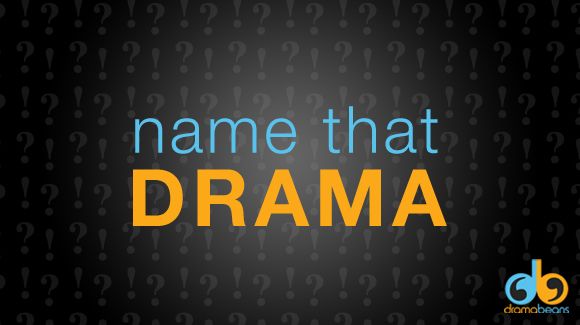 As always, feel free to email us your requests for future Name That Dramas by using the contact form.
Help Abbie finish her drama! (I hate when access to anything gets revoked halfway.)


I've been trying to find this drama for a while, but I can't remember it. I started watching it on Netflix, but then they took it off and I can't remember what it's called. If you could tell me, I'd be grateful!

It's about a man who works at a hotel. He thinks he's a chaebol heir and he has some kind of necklace that he thinks belonged to his dad. His mom, I think, died before she ever told him who his dad was. Anyway, one day he finds out that he has cancer. He also saves this heiress, whose family owns the hotel he works at, and who he had a bad encounter with, from her car after she crashes. To repay him, she offers him money. I forget what happens next, but apparently he has to get some other girl to sign some contract or something. That's all I remember.

Lara isn't sure whether this is a movie or a drama (or even Korean), but see what you can make of it:


Hey guys! I was wondering if you could identify a drama for me–i watched part of the first part on an airplane a few years ago.

It started with a scene with balloons drifting off into the sky. We are then introduced to a young male director, who falls and is admitted into a hospital with diagnosis of a terminal (?) illness. He is initially very rude and cold. At the hospital, he meets a girl who has lived in the hospital her whole life, befriending the children (I think she had some kind of incurable disease as well). He brings in his camera equipment and… that's where I stopped. Thanks!

Dramabeans regulars should know what Catpop is asking about:


I saw a 2 or 3 episodes of this drama last year… I remember the heroine was an aristocrat whose dad got accused of something and the villain came to arrest him, but the hero made some weird thing happen with the wind while trying to defend them.

But her dad gets killed anyway and her mother kills herself in front of the villain, and she gets sold as a gisaeng I think? There's a scene where she's in the cart about to be taken away, and our hero kisses her on the forehead before the cart leaves. And when she reaches the brothel, she refuses to go in and gets stripped to her undergarments and tied to a post outside.

(I remember them doing this to another girl too, earlier in the story – that one was also the daughter of a guy who was wrongly accused by the villain, and villain dude creepily thinks that our heroine is the same girl from earlier).

Kimmie's drama is older, so dig deep into those memories:


Hi guys, I've been looking for this drama for a very long time but could not because I have no idea whats its called. It's not a new Korean drama, it's more like it was made in the 1990s or maybe 2000s cause I remember watching it when I was very young.

The story is about two sisters marry two brothers from the different family. The older sister is a writer (?) and is more liked by the mother as well as their mothers-in-law and she married the younger brother. Meanwhile the younger sister is very kind and mature and has to do all the housework because her older sister is treated like a princess while she's more of a servant. She married the older brother and works as a nurse(?). That is all I can remember and would appreciate very much if you guys can help me find that drama.
RELATED POSTS
Tags: Name That Drama