Name That Drama: Uggs, bar dancing, handymen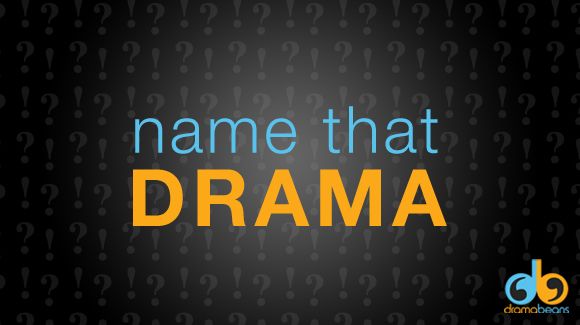 As always, feel free to email us your requests for future Name That Dramas by using the contact form.
Althea asks:


I was hoping if you and the rest of the beanies out there could help me find out about this drama that I can't seem to pinpoint the title.

I saw this dubbed Korean drama in a local television channel, I think it was set around the early 2000s. It was about this woman who left her to go abroad (to study, I think). From the scene that I watched, it turns out the woman sired a son without the guy knowing and they meet a few years later.

There was also this scene where the woman's son was hospitalized and her best friend asked the woman whether it was time to tell the guy about their son. The woman refused saying that she didn't want to interfere with the guy's life especially since he was already engaged to another woman (chaebol, by the looks of it). I know the plot is kind of generic but that was all that I could remember from that drama.

Cassie's drama is rather old but has a few key clues:


All I remember of this drama is that when the OTP kissed for the first time, they were drunk off their faces. So drunk that when he kissed her, they fell right off their stools and onto the floor together. And then he reached over to kiss her some more, but before he could actually do it, they both passed out. (I've seen the actor in a Dramabeans header nuzzling another actress in black, but no ID on him.)

If it helps, this looks like an early 2000s drama – the heroine wears Uggs. I think a bit of it was also filmed abroad, and that's where they first meet.

Oh, and the hero has a terminal illness of the brain.

If Ashley's asking about a drama scene, then I have an idea. If it's a movie, nope, nuthin'.


I'm pretty sure this is a Korean movie. It's about a famous musician who falls apart when his wife dies because she did everything for him so she possesses someone to come back and help him prepare for a concert. He plans to run away with her possessing the other person's body but she slaps him and tells him to get his life together without her, haha.

Roggy asks:


I the photo on Facebook. There was a guy (in the comments it said that it was Changmin Oppa?) carrying a girl on his back. The girl said: "What if I get too fat and you can't carry me?" And the boy replied with: "Then I'll get just as fat and we can roll around together." It seemed soo cute that I wanted to watch it, but even after reading through hundreds of comments I didn't find the name of the drama.

Mia's drama sounds pretty hilarious:


I watched this movie in DVD about four or five years ago so I guess it must have been out around that time or earlier. The leading lady loves dating with rich and hot guys. One day she meets our leading man and decides to make him her target so she starts using some tricks to seduce him. Then it turns out the leading man is also a playboy so they keep seducing each other, u know, just like a competition and it's hilarious. At the end, they meet again, smile at each other and walk on the same road. I'm pretty sure the movie involves some bar dancing scenes and plane and salon or it's just my vague memory.

Lavender's story sounds familiar, but I can't quite place all the pieces into the same drama:


Hey! the drama (could be a movie) is about a rich girl and a poor guy. I can't really remember how they meet but it wasn't during the best circumstances (surprise surprise). He is a handyman of some sorts, working for a construction company, which may have been the girl's father's company. They get together after a while but the twist is that the girl is sick making her forget things like leaving the stove on and stuff like that. It's not Thousand Days Promise!
RELATED POSTS
Tags: Name That Drama