Age of Feeling: Episode 20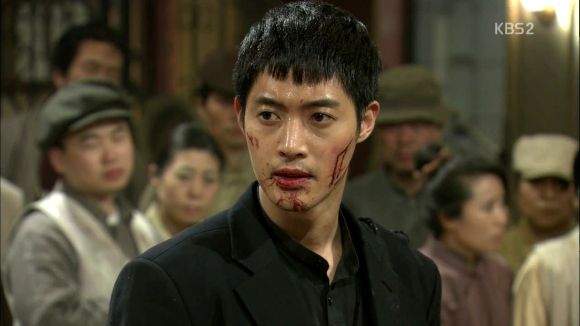 It's an hour full of blood, pain, and goodbyes, as the show keeps chugging along with its own brand of organized chaos and ever-changing rules. Though we may not know quite why our hero ends up fighting one of his good friends (who was also part of the sadly short-lived Dream Team), we still get to watch almost a half hour of man-on-man brutality. Whether that's a good time or a bad one is entirely up to the eye of the beholder—and honestly, the fight is the least of this episode's problems.
Ratings-wise: It's still a close race for first, even though Age of Feeling took up second place again this week at 12.1%, trailing right behind Three Days at 12.9%.
SONG OF THE DAY
Na Yoon-kwon – "The Light" from the OST [ Download ]
Audio clip: Adobe Flash Player (version 9 or above) is required to play this audio clip. Download the latest version here. You also need to have JavaScript enabled in your browser.

EPISODE 20 RECAP
A huge audience gathers inside Club Shanghai to witness the upcoming fight, which includes the Chilinbang Elders, Aoki, Old Man Fly, Il-hwa, etc.
After Leader Seol sends out minions to find the whereabouts of his missing assassins, he joins the spectators in the club with Ok-ryun and So-so in tow.
But Il-hwa seems to have a plan when it comes to the crotchety old man, and sends his lackey to tell Jung-tae of his arrival.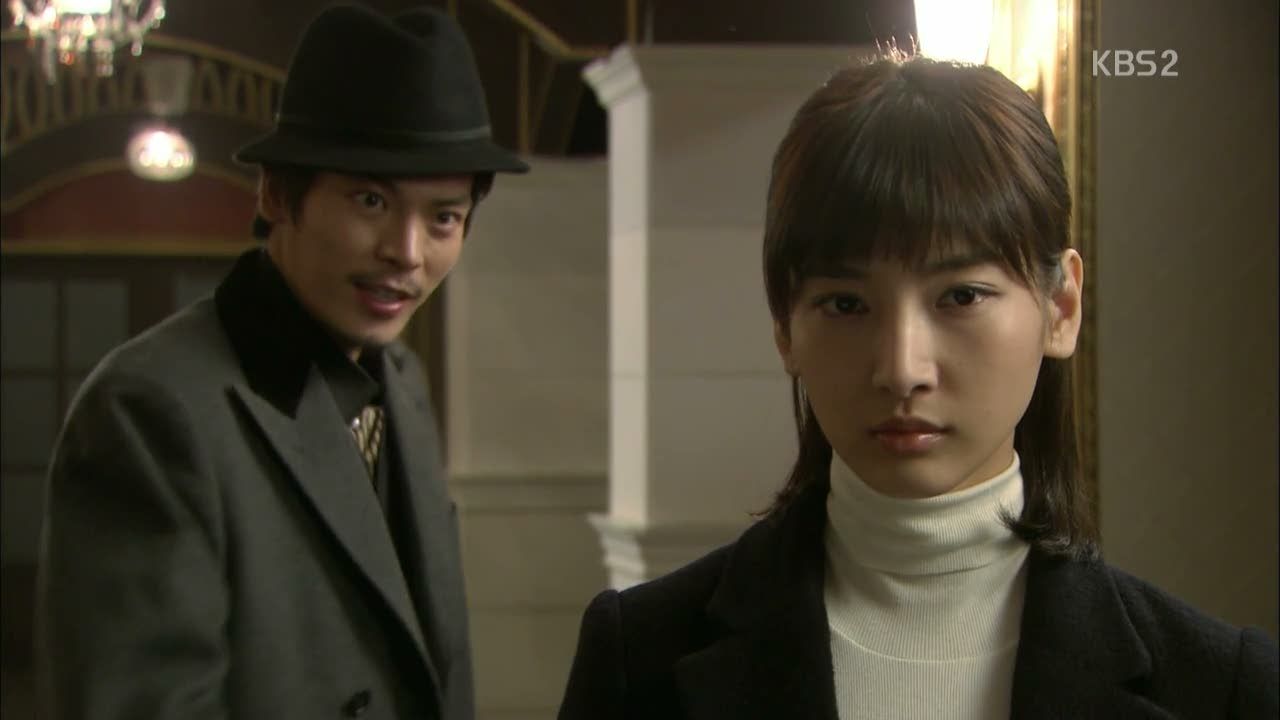 Meanwhile, Jae-hwa runs into Doctor Jung and takes heart in the fact that she doesn't want him getting badly hurt. He promises to return without a scratch on him so they can go on a date, but Doctor Jung isn't so confident that he'll even return at all.
Jung-tae enters the modified club/arena amidst the cheers of the people, and Jae-hwa gets the same rockstar treatment. While Jae-hwa prepares by putting his Wolverine claws on, Leader Seol guesses that Il-hwa's plan is to oust the assassins as the Bangsamtong murderers after the match, so he orders Baek-san to kill them before that happens.
Of course he says all this in the loudest whisper possible, because how else could Ok-ryun overhear the entire conversation? Dude's gotta work on his villain skills.
The fight even has an MC, who announces to everyone that the outcome of the battle will determine who owns Club Shanghai. As they meet in the middle to begin the proceedings, Jae-hwa warns Jung-tae that he'll show no mercy—and there won't be a winner until one of them is dead.
They begin. Jae-hwa swings his claws with every punch, and try as Jung-tae might to dodge each possibly-lethal blow, he can't completely escape from getting mauled. I know he loves his fists, but humans evolved to use tools against things like tigers and bears and anything else trying to claw us to death, so why couldn't he just use a metal pipe (or anything but his squishy flesh) for protection?
Ok-ryun can't bear to continue watching as things start looking bad for Jung-tae, and she finds Doctor Jung pensively waiting in a back area room for whoever she'll have to end up treating. She can't root for a victor when she cares about both men involved.
Jung-tae keeps trying, but he eventually resorts to using his arm to block the claws. They sink into his flesh, and Jae-hwa exploits Jung-tae's injured shoulder to knock him to the ground. Old Man Fly thinks this means the end for Jung-tae.
But our resolute fighter hauls himself back up in order to take another series of slashes, which are now too many to count. Jae-hwa swings downward and embeds his claws in Jung-tae's injured shoulder and cuts, much in the same way Aoki severed Shinichi's shoulder tendons. (How is this at all a fair fight? Is Jung-tae allergic to using weapons?)
Now that Jung-tae has been sufficiently injured, Jae-hwa finally dispenses with the claws for a bare-knuckle brawl. It looks like he's got the upper hand when he knocks Jung-tae down for the umpteenth time, but somehow Jung-tae finds the strength to rise so he can start evening the playing field.
Still, he and Jae-hwa are somewhat evenly matched, so neither one seems to be winning over the other as they continue to trade bone-crushing blows. At the point where they're both barely struggling to stand while trading one punch a piece, you start to wonder not who will go down first, but when.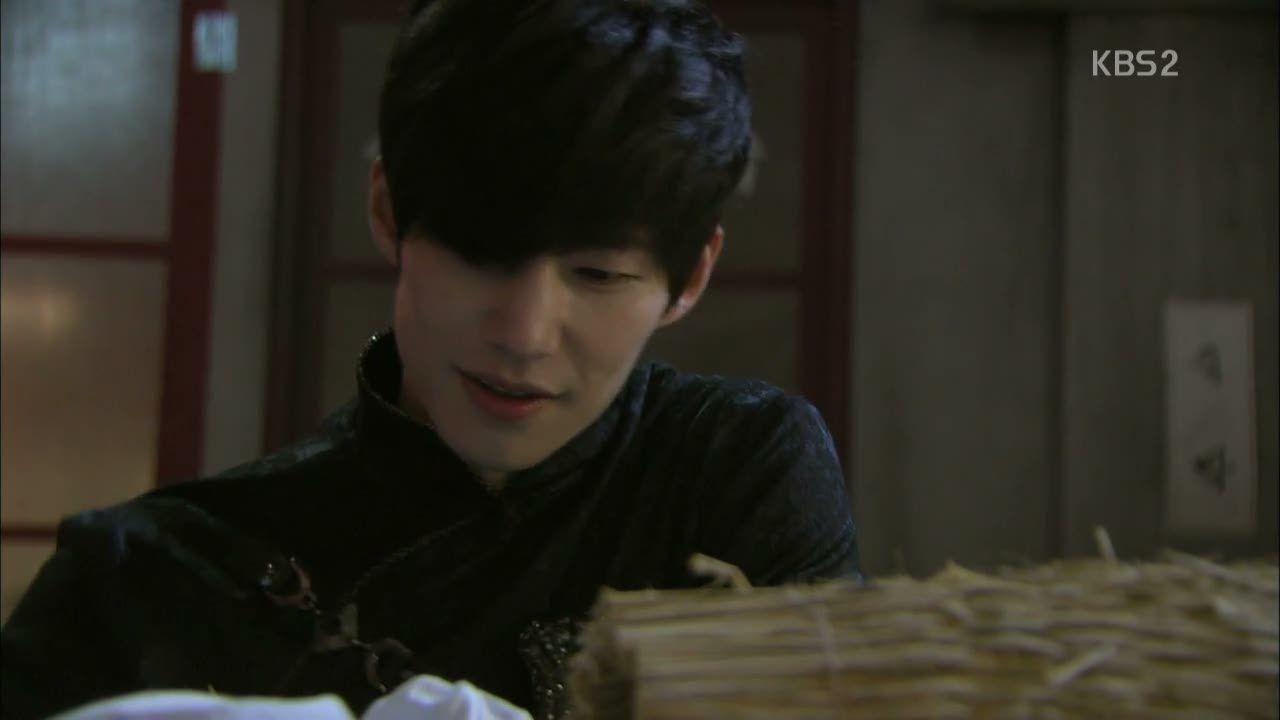 Il-hwa cottons onto the fact that Baek-san and his men are following him outside the club, likely hoping that he'll lead them to the location of the imprisoned assassins.
Instead, Il-hwa leads them on a merry chase and fools them completely. Suckers.
We return to the fight to see that neither Jung-tae or Jae-hwa are ready to give up. The labored sound of their breathing is heard as yet more punches are thrown, until Jung-tae musters up his last bit of strength to deliver a crushing blow that sends Jae-hwa sprawling.
Jung-tae has won since Jae-hwa is out cold, leaving Aoki clucking his tongue at the fact that Jae-hwa was told about Jung-tae's dislocated shoulder, but stubbornly chose not to use it to his advantage.
Doctor Jung desperately performs CPR on Jae-hwa at the scene, telling him through her tears that he can't die because he promised he'd take her on a date. Aww, sad.
After she rushes Jae-hwa off to the clinic, Jung-tae calls for Il-hwa's minion to bring in the captured Hwangbang assassins. He tells the whole crowd gathered who the tattooed men are and the multitude of innocent people they killed, along with turning him and Jae-hwa into enemies.
He gives the people the opportunity to decide the fate of these men, and the crowd cries, "Kill them! Kill them!" So then he turns to the Chilinbang Elder in charge of security, but since he'd rather go through lawful channels, Leader Seol jumps out of his seat to intervene.
Playing the part of a sympathetic Bangsamtong citizen hungry for justice, Leader Seol riles the people up by telling them that blood should be repaid with blood, and that the penalty should be death.
Of course, he just wants the men silenced before they can speak against him, which makes his decision to hand the reins over to Jung-tae completely nonsensical since Jung-tae wants the men to reveal who ordered them to kill in front of the crowd.
One of the men begins to speak, but before he can say Leader Seol's name, Baek-san rushes in and breaks both of their necks. Hahaha. Sorry, murder is terrible, but it's just funny how insanely obvious Leader Seol is, and what an awful villain that makes him. It honestly blows my mind.
Baek-san makes up a harebrained excuse about how the men were escaped convicts from Manchuria, and that he was doing as their Wanted posters said by killing them on sight. The Chilinbang Elders buy it because they're all idiots, but Jung-tae doesn't because he knows the truth.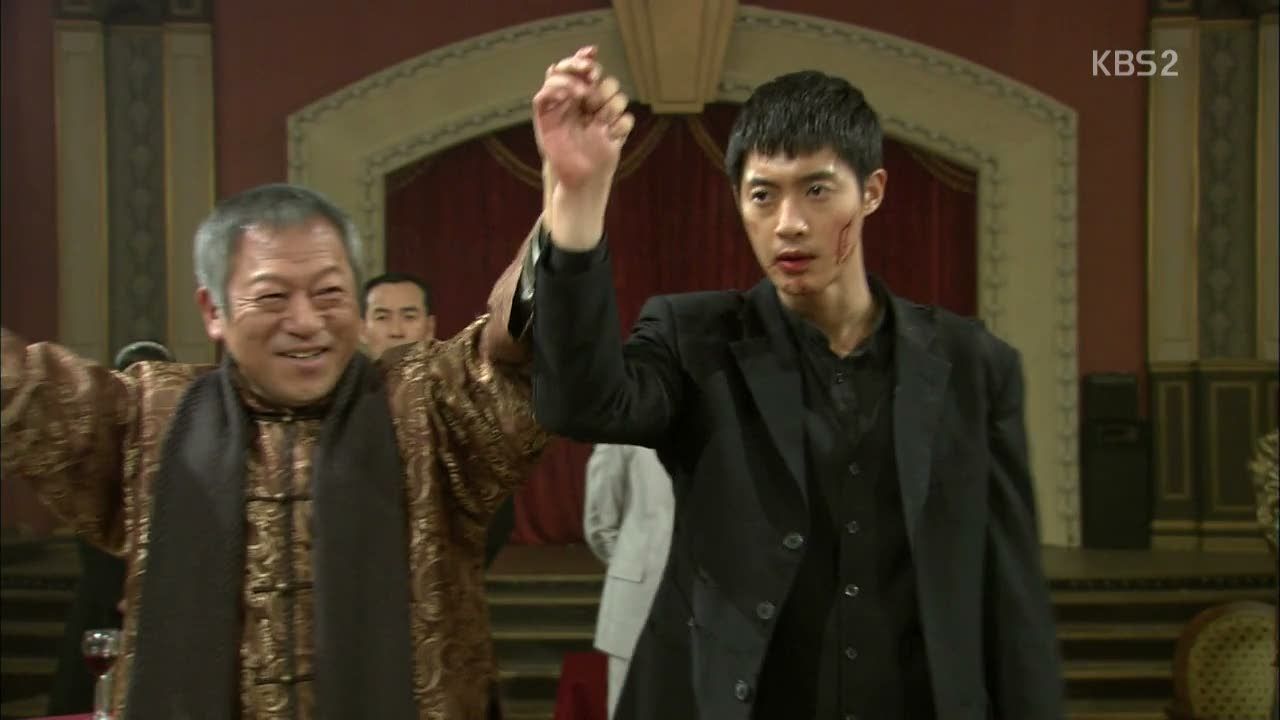 Leader Seol placates the people by treating them to a free night in the club, and announces that Jung-tae is now the new owner of Bangsamtong. As he joins hands with his son to wave to the crowd, Leader Seol warns him never to pull a stunt like he did today again—and he'll only forgive today because Jung-tae ousted Jae-hwa from his position.
Jung-tae likewise warns his father never to harm the people of Bangsamtong again, or else there'll be consequences. But Leader Seol still has the upper hand as he pulls Jung-tae into a fake hug and tells him that he'll be taking Ok-ryun to a place far beyond Jung-tae's reach.
Then Jung-tae watches, apparently helpless, as Leader Seol aways with his girlfriend. A tear escapes his eye as Il-hwa catches up to him and soothes him with the promise that they'll come up with a plan to retaliate, but they'll have to do so in secret.
Il-hwa then tries to perk Jung-tae up a bit by reminding him that the people of Bangsamtong won't forget his victory today, because a new star has been born. The crowd proves this by chanting Jung-tae's name.
Denkai is not happy with Aoki failing to acquire Club Shanghai, but he really loses it when Aoki promises that he has another card to play… and brings in Shinichi.
The Ilgookhwe leader is hopping mad that Shinichi's still alive since he made the order for any and all of his members to kill him on sight, but Aoki calms him by telling him his plan: Shinichi is going to attack Leader Seol.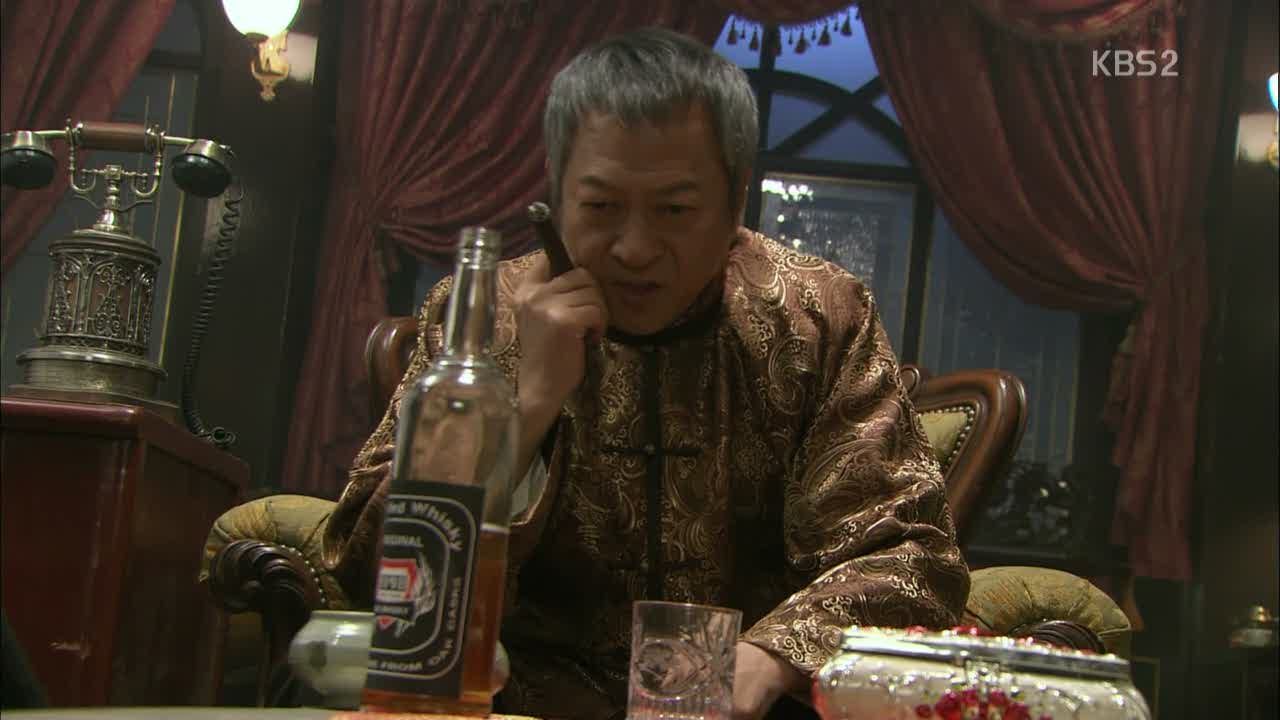 Speaking of the devil (who rode the short bus out of hell), Leader Seol wants Jung-tae dead, pronto. The only problem is, he has no one else to run Club Shanghai and protect them against Ilgookhwe.
Either way, Baek-san's solution is for Hwangbang to get rid of Aoki and Ilgookhwe first, so that they can then kill Jung-tae. O-kay… so then what did you need Jung-tae for if you can do it yourselves?
Even with his bum arm, Aoki vouches for Shinichi in their plan to kill Leader Seol. He even shows Dokku to Denkai to prove that he's got a spy in Hwangbang that will lead them straight to their target.
Denkai has calmed down considerably, and tells Shinichi that if he fails, it'll mean going to war with Hwangbang—in which case, Shinichi is to kill himself with honor. In return, Shinichi asks that Kaya be reinstated to her position, something which Denkai will only consider if Shinichi is successful.
But Denkai reneges on his deal after Shinichi is gone, since he orders Aoki to tell all of Shanghai's gangsters and criminals that they'll get a reward for Shinichi's head.
Though Aoki thinks it would be counterintuitive to kill Shinichi before he has a chance to attack Leader Seol, Denkai proves that he has a higher plan in mind.
Aoki finds Kaya looking wasted and worn in her room/cell, and gives her the good news: she's getting reinstated to her position as Ilgookhwe's Shanghai representative.
She's quick to guess that Denkai's change of heart has something to do with Shinichi, and Aoki tells her that she'll find out if she leaves with him.
Jung-tae's already settled into his job as Club Shanghai's operator, which means that Jae-hwa's former lackeys are now his. They give him a bag of money the city's gamblers wanted Jung-tae to have out of respect for his fighting skills.
After giving them each a small share, Jung-tae tells them to put the rest of it in a savings account to help the families of the people who were massacred, and sets aside the rest to pay for the debts hanging over from opening night. But to his surprise, the lackeys claim that Jae-hwa already paid all those debts.
We find Jae-hwa up and at 'em like nothing happened, as he walks to the edge of Bangsamtong's territory with Doctor Jung. They reminisce about how they first met, back when Jae-hwa was nothing more than a beggar, and a cloud of sorrow seems to be hanging over their heads.
It's because Jae-hwa is planning to leave Bangsamtong and never return, despite the fact that he knows Bangsamtong is the reason he went from being a beggar to a human being. He tries to act like he's so over the place, but he isn't fooling anyone.
"You are Bangsamtong, and Bangsamtong is you," Doctor Jung tells him. It's actually touching when Jae-hwa gets choked up telling her that she's the only one who thinks that way, and she consoles him by promising that one day, the people will know just how much he loved them.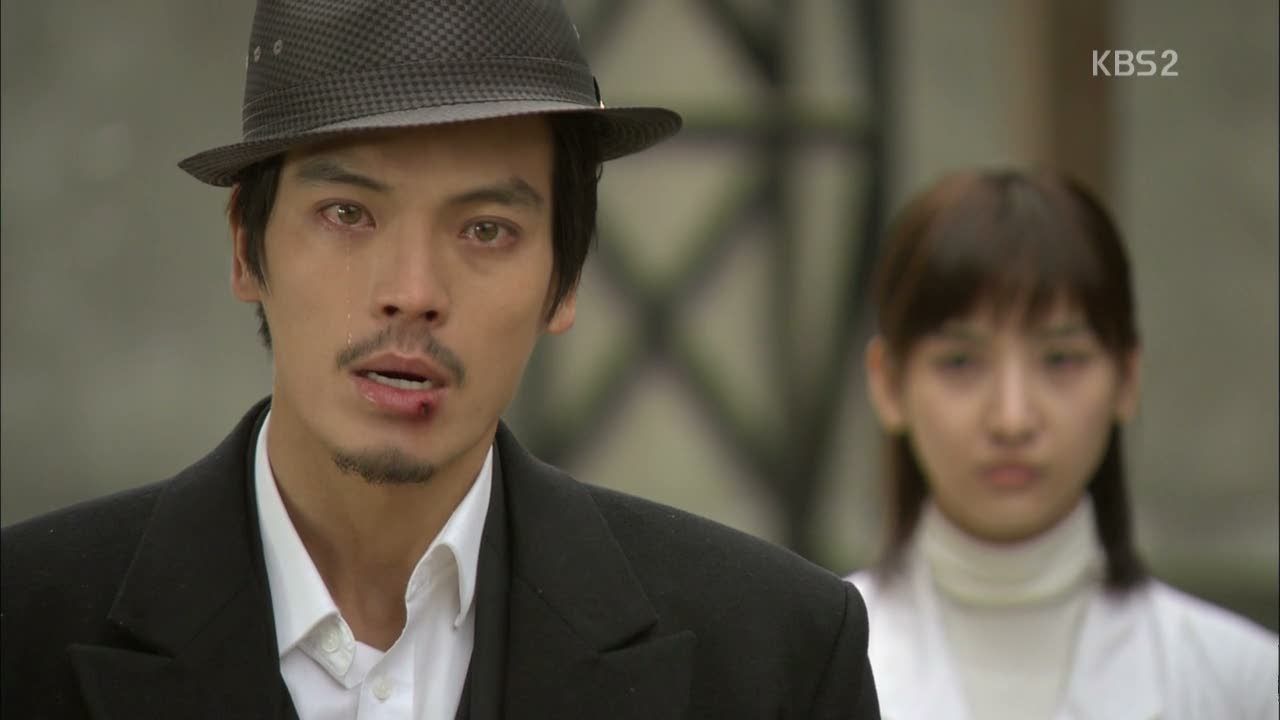 Jae-hwa turns to leave while claiming that he'll never return, but Doctor Jung pleads with him to come back someday—because she'll be waiting for him. Jae-hwa forces himself to keep his back turned, knowing that he'd lose his composure and break down into sobs if he were to turn back now. Aww.
With that, he reluctantly lets his feet take him over Bangsamtong's border and into the French concession. And just when it seems like this is the last time we'll ever see him, Jung-tae and the whole band from Club Shanghai come running after him.
Jae-hwa tries not to act touched by telling them that they can't step one foot over the invisible border, but Jung-tae does it anyway. Luckily for him, Jae-hwa bribed a bunch of officials in an effort to get all his men proper identification papers that would let them access all of Shanghai, but in the end could only secure one for himself and Jung-tae.
Along with the papers, he gives Jung-tae his safe key, since inside is a ledger he's kept of all his dealings with Hwangbang. "When you take revenge, those documents will be your sword," he promises. If that's so, then why on earth did you guys fight, again?
Jae-hwa doesn't want to go, but shows his respect to Jung-tae as the new leader of Bangsamtong by taking off his hat and bowing ninety degrees to him. It's extra touching and cute that he switches to using jondaemal (formal speech) with Jung-tae, too. "I entrust the Bangsamtong people to you," Jae-hwa says, right before he leaves for good.
Shinichi, looking like he's seen much better days, can only say farewell to Kaya from afar. He can barely take two steps before he's attacked by bounty hunters after the reward Ilgookhwe posted, though they also claim they're looking for a stolen document with him, one that Shinichi seems to have no knowledge of.
While Shinichi still beats down his attackers with only one arm, the last man left starts blowing on his whistle to alert any other nearby bounty hunters to Shinichi's location.
Aoki suddenly appears to stop him and lead Shinichi to safety, where he gives him the documents the bounty hunters were asking about, containing the counterfeit money strategy penned by general Hideki Tojo as well as a map detailing Japan's strategy to invade Shanghai.
It's not clear whether these documents are the real thing, since Aoki wants Shinichi to use them in order to lure Leader Seol. Shinichi takes it as a great honor that he's not only protecting Kaya, but also Japan.
But before Aoki leaves him to meet with Leader Seol, Shinichi has one last thing to tell him, since he's getting all his goodbyes out of the way: "Aoki, I'm entrusting Kaya to you."
Kaya gets a strange bath scene interlude before she finds a letter Shinichi left behind, along with the other half of the amulet Kaya wore waaay back in the beginning of the show.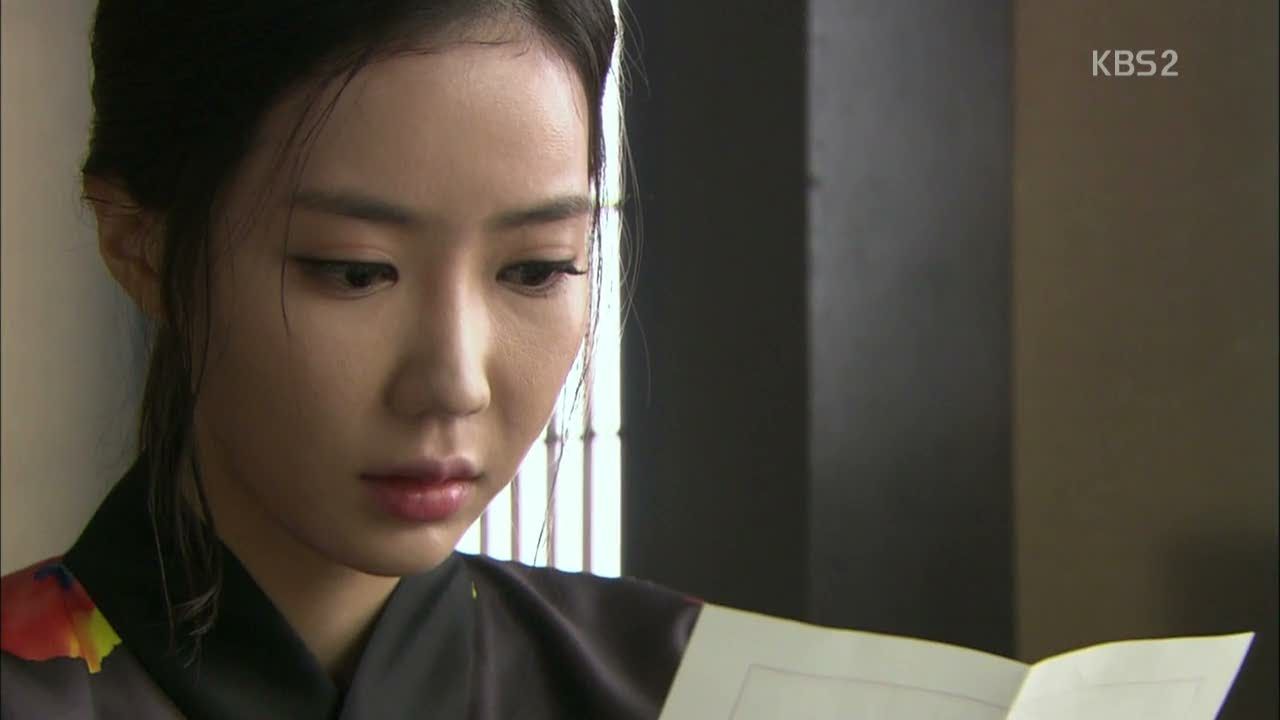 In his letter, Shinichi explains that he never meant to kill her mother—she threw her body to protect her husband, and took the blow Shinichi meant for him. "After that accident," he goes on, "every day became hell. After I met you, I was able to wash away some of my guilt. I was also… happy."
He ends his letter by wishing her happiness once she's reinstated, causing tears to fall from Kaya's eyes.
Shinichi has a literal mob chasing him in an attempt to kill him for the reward money, and when Leader Seol sees, he orders Baek-san to help. For as much of a downer Baek-san is, his words of wisdom are usually right, since he warns Leader Seol that Shinichi's plight could be a trick devised so that Leader Seol would take him in. (Which is exactly what it is.)
But Leader Seol does as he usually does and ignores his advice, forcing Baek-san to swoop in and beat off the mob. Under Leader Seol's orders, Dokku helps Shinichi hobble to safety in Hwangbang's territory. Dokku smiles because he knows their trick is working.
While Kaya draws her swords and leaves Ilgookhwe on a mission, Jung-tae leaves the Club Shanghai crew after he can no longer stand the thought of Leader Seol's threat about taking Ok-ryun away from him.
Meanwhile, Leader Seol is all giddy that the Mori Strategy came with Shinichi, and again ignores Baek-san's warnings to be cautious going forward. Then Dokku interrupts with something important to say about that document…
Denkai finds out that Kaya left to save Shinichi from Hwangbang, and orders Aka to retrieve her at all costs—and kill her, if he finds it necessary. Aoki excuses himself right after only for his adoptive father to stop him, knowing full well that his son wants to protect Kaya.
"Are you willing to ruin your future just because of one girl?" Denkai asks him disbelievingly. Then he adds, "Whatever your inner thoughts are, don't let me find out. Once I do, you too will be unable to avoid death."
Baek-san relieves Shinichi of his sword before he goes in to meet Leader Seol, and Shinichi knows that he suspects the whole bounty issue was an intricate trap to get him close to Leader Seol. Not that Baek-san can do anything about it.
The moment Shinichi walks through Leader Seol's door and sees Dokku's smiling face, he knows he's been betrayed by someone he should never have trusted in the first place.
Either way, Shinichi has no choice but to play it cool as he feigns gratitude for the medical care Hwangbang provided to him. As he bows, he calculates his chances of succeeding in killing Leader Seol, and uses a hidden blade to throw at his target.
But Leader Seol's guards are one step ahead of him, and block the blade from reaching him. A fight ensues, but Shinichi is soon outnumbered and disarmed, since Leader Seol knew what was coming thanks to Dokku.
Leader Seol is feeling pretty victorious, and ends up being pretty comedic when he sings a Chinese song like he's parodying the culture's ye olde singing style. (Seriously. It's so awful that it's hilarious.)
He compares Shinichi's failed assassination attempt to those attempts made on the first emperor of China, Qin Shi Huang, which tells you just how inflated a view Leader Seol has of himself.
But while his plan is to behead Shinichi to send a message to Denkai about history repeating itself, Shinichi manages to escape with all of Hwangbang's minions following him.
In her captivity, Ok-ryun draws out a map of Hwangbang HQ to help Jung-tae, since Il-hwa told her that he'd eventually have to fight Leader Seol.
She uses the opportunity provided by Shinichi leading away all the guards to try and escape the compound while he fights off a horde in the garden. She's not prepared when she spots Jung-tae sneaking into the compound to save her.
Just when Shinichi's finally overcome and surrounded by minions, Kaya swoops in with her double swords to keep them at bay. Her request to take Shinichi away with her is firmly denied by Baek-san, who claims that Shinichi came to assassinate their leader—so he's not going anywhere.
Meanwhile, Jung-tae knocks out a minion and swaps clothes with him, making sure to hide his face behind a mask.

COMMENTS
Last episode's cliffhanger would've led us to believe that Kaya was going to finally maybe kinda sorta act on the itch for revenge she's had for most of this series, putting aside all the logic loopholes that made her confront her grandpa with the truth without any plan at all—aside from asking gramps to kill her, anyway. Could the whole thing have been a bluff? Maybe. Do we have any way of knowing? No.
I really did let myself get excited at the prospect of her revenge scheme finally taking root and becoming something real, but we didn't even see the rest of the scene teased at in the cliffhanger, so, letdown #1. Then we found Kaya wasting away as a captive in her room, and while you could argue that maybe everything Aoki did this episode was because of some off screen plan he made with Kaya, I really hope that isn't the case. Considering how the majority of each episode since the big switch has been spent pissing away the time until the next one, the idea that so many Kaya-centric scenes are supposedly happening out of view just so that we can have more time to watch Leader Seol as Captain Obvious is enough to drive anyone to drink. And if that's the case for the writer, it would certainly explain the wonky (lack of) logic running the show.
Jae-hwa had a nice sendoff, even if his sudden de-friending of Jung-tae is still a bit hazy in my memory. Maybe it's because we didn't know what Aoki stood to gain by joining Jae-hwa, seeing as how Jae-hwa didn't have an army or even that much money to bring to the table in the fight against Hwangbang. And I could buy, even though it all happened so fast, that Jae-hwa did what he did thinking that it would be best for the people of Bangsamtong, whom we know he loved wholeheartedly.
What was harder to buy was Jung-tae's stake in the fight and its outcome, since he didn't provide any kind of alternative to Jae-hwa's plan other than that he didn't want Ilgookhwe involved, which I suppose was fair. It's his life options that confused me, since he seemed to jump from two extremes—either Jae-hwa joined him right at that moment to take down Hwangbang, or he'd have to do what Hwangbang wanted and take down Jae-hwa. And all because Leader Seol holds Ok-ryun hostage(?) even though she's able to pursue a successful career in lounge singing, not to mention the fact that she's a willing(?) hostage because she, the noble idiot, sees her pseudo-captivity as a means to keep Jung-tae safe.
I hope that she realized, at the moment where Jung-tae was getting mauled by Jae-hwa's claws (even though everyone but Shinichi possesses magical healing abilities), that her plan was a complete and utter failure. And why, for the love of god, did she escape Hwangbang last episode just to go right back into the lion's den? She even had Il-hwa on her side! Siiigh. This is where you take the nobility out of the idiocy and end up with Ok-ryun and Jung-tae, two well-meaning scarecrows in dire need of some sentient skull meat.

RELATED POSTS
Tags: Age of Feeling, featured, Im Soo-hyang, Jin Se-yeon, Kim Hyun-joong, Kim Jae-wook