KBS trots out trot drama Trot Lovers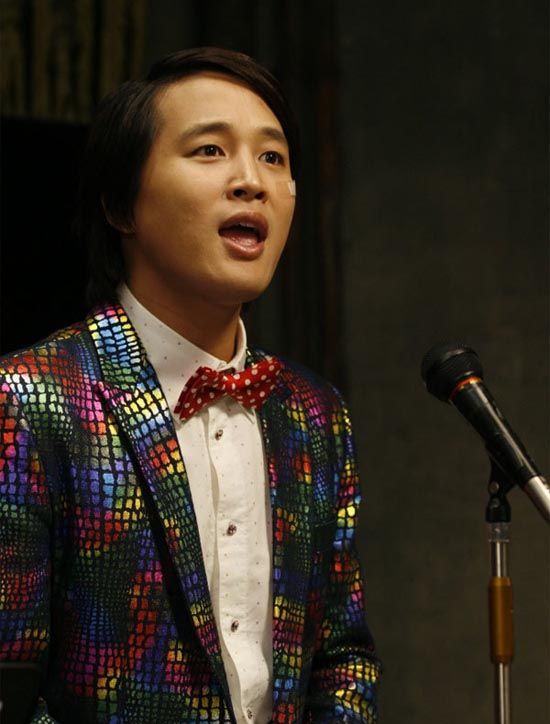 javabeans: Wow, Big Man hasn't even aired yet and already KBS has confirmed the schedule for its successor drama to take over in mid-June, which is titled Trot Lovers. Er, Trot Couple? Trot Paramours?
girlfriday: I like Trot Lovers. It sounds more chocolate-lover, less lovers-who-meet-through-the-wonders-of-trot-music.
javabeans: It sure is a… special premise. It's a romantic comedy about a twentysomething woman with trot skills…
girlfriday: Dirty!
javabeans: …and the geeeeeeeenius songwriter she falls in love with, who helps turn her into a singer.
girlfriday: In 1960?
javabeans: It certainly doesn't sound like the most au courant setup, that's for certain. I mean, I know trot still has its fanbase… most of them still clinging to their vinyl from the 1960s… but maybe they're making trot hip again? Or for the first time?
girlfriday: I feel like in order for trot to be hip in the drama, it has to be set at least in 1980. Unless we're dealing with an alternate universe and trot is the new idol.
javabeans: Okay, now I want to see the idols they cast in this, giving it the full-on trot warble and hip-shake.
girlfriday: I'm curious who they'll cast, because you need a heroine who can belt out trot.
javabeans: Or lip-sync really well, in which case, we're back to the idol thing.
girlfriday: If it's being helmed by the PD of Pretty Man (as some sources say), then maybe IU can do it.
javabeans: Oh, she might actually be really good for it. And then Jang Geun-seok can play the genius songwriter, and, oh waaaait.
girlfriday: I would guess it's something like Light and Shadow, the trot version, but this one is clearly labeled a comedy. So… Banga-banga? Or Born to Sing? (Coincidentally both starring the same guy, hm.)
javabeans: And now you've tapped out my knowledge of trot. Although I could probably sing a bunch of them if you played them for me, like a Pavlovian response to hearing those tunes.
girlfriday: I know. I always think I don't know trot, but then whenever they do those song festivals on variety shows, I can always sing along. So apparently I DO know them.
javabeans: "Cha! Cha! Cha!"
girlfriday: Bae-ho jjang!
Via Star News
Tags: conversation post