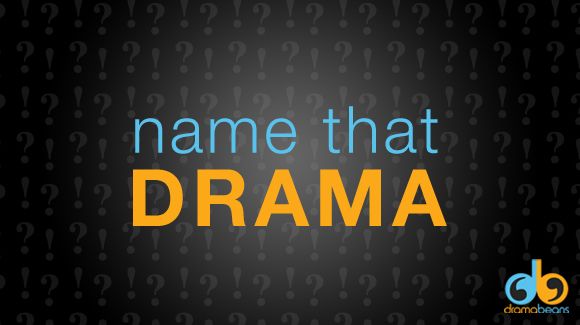 As always, feel free to email us your requests for future Name That Dramas by using the contact form.
Maybe the club name will trigger something in identifying Aodat's movie:


It's a Korean movie and I just watched a few scenes. It's about a group of people in a club called Golden Gate and they all work in a place where they design bags. In one scene at the club, one of them was waiting for a lady to give him his tablet cover… She started bleeding through her nose and ran out. He followed her and gave her a lift but she fell asleep in the car… Please, I really need to know the name of this drama

Kimmie asks about an older show:


Hi guys, I've been looking for this drama for a very long time but could not because I have no idea whats its called.
It's not a new Korean drama, its more like it was made in the 1990s or may be 2000s 'cause I remember watching it when I was very young.

The story is about two sisters who marry two brothers from the different family. The older sister is a writer (?) and is more liked by the mother as well as their mother-in-laws, and she married the younger brother. Meanwhile the younger sister is very kind and mature and has to do all the housework because her older sister is treated like a princess while she's more of a servant. She married the older brother and works as a nurse(?).

That is all I can remember and would appreciate very much if you guys can help me find that drama.

Does Yurika's question ring any bells?


Please help me find an old Asian drama that aired about 10-20 years ago. It's about two sisters (or fraternal twins). Their family owns a tofu(?) shop. The older one is the feminine one, becomes a dancer and has a boyfriend but ends up marrying her childhood friend. They have twins and continue running the tofu shop. The younger sister is a tomboyish girl, and becomes a chess player. She is married to another chess player, but divorces after she has miscarriage.

Christina asks:


It was the first drama that I watched when I was really young. I'm assuming it aired around the early 2000s. All I can remember is that the main female character likes this man. When she asks to marry him, he rejects her. I think it was because he felt he didn't deserve her. Somewhere along the line, she gets kidnapped. The kidnapper turns out to be her father. The man she likes ends up looking everywhere for her. Later, he comes back home and finds that she has returned there. He confesses his actual feelings and the two get married. The ending scene is where the female character thinks she sees her father at the wedding. She goes running out to find him. I faintly recall bubbles at the end of the scene. If anyone can identify the drama, it would be much appreciated.
RELATED POSTS