CBS to license Good Doctor for American remake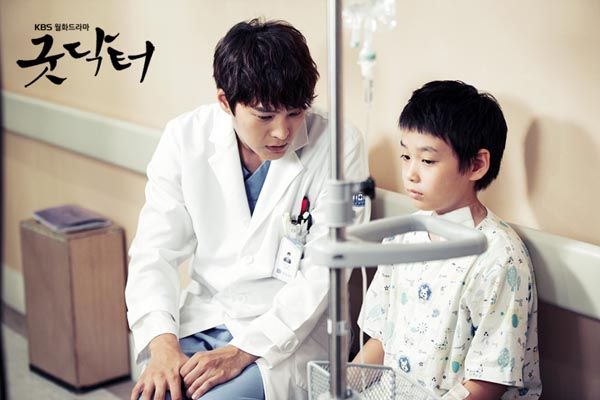 Huh, isn't this interesting: KBS's 2013 human medical drama Good Doctor is getting the Hollywood treatment, and remake rights have been sold to American broadcaster CBS.
Actor Daniel Dae Kim, who is also the CEO of his own production company, 3AD, confirmed in an interview that they are in the process of finalizing talks with CBS. Apparently CBS has been in talks with KBS since the American Film Market took place last November, and are now at the contract stage.
There have been instances of Korean dramas being licensed or optioned for potential remakes in the past, a notable recent case being tvN's sci-fi time-travel thriller Nine being sold with the aim of getting a pilot produced. Nine was a smart, high-concept show with a fresh take on the time-travel trope so I could see it easily making the leap from Korea to Hollywood, but Good Doctor surprises me a little. (Trivia: Kim Yunjin was pivotal in getting Nine licensed and is attached as producer, while her Lost husband/co-star is involved with Good Doctor. Small world.)
Good Doctor wouldn't have made my shortlist because while the drama about an autistic young man battling his shortcomings on his path to becoming a doctor had warmth and heart, it was a pretty simplistic show with rather blandly presented conflicts, and aside from Joo-won's performance I didn't find much to be memorable about it. But I suppose it's the simple logline that sells the show: Autistic doctor succeeds, warms hearts. And that, I could see running on American television for five seasons with the same-yet-different medical cases dropping by on a week-by-week basis. (Oh, it'll be sexed up and polished and transformed till it's barely recognizable from the source material, but I can see how it would go.)
Nothing is decided beyond the licensing rights, and since the American broadcast system operates quite differently from the Korean one it could be quite a long while before we hear anything more about Good Doctor's fate—if we hear anything at all. The remake could make it to airwaves as a full series, but it's also possible that the project could die in development, or make it to the pilot round only to fail to be picked up. Only time will tell.
Via Newsen
RELATED POSTS
Tags: Good Doctor, Hollywood, remakes