Dae Jang Geum watch: Casting Kim So-hyun and Lee Yeon-hee?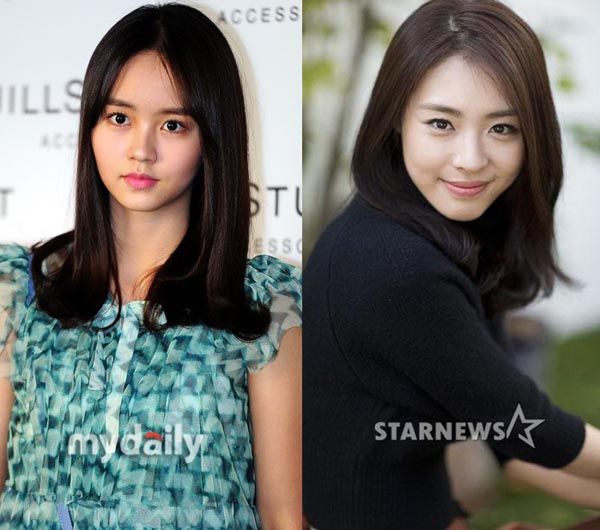 Well, this is encouraging, inasmuch as it's forward movement (ish): Dae Jang Geum 2 has begun feeling about for potential other cast members—that is to say, people other than hoped-for series star Lee Young-ae—and the two names in the news right now are precocious teen actress Kim So-hyun (Suspicious Housekeeper, I Miss You) and the newly revitalized Lee Yeon-hee (Miss Korea).
Given that a decade has passed since the original show aired, the sequel advances the age of Jang-geum accordingly, so that she is now a mother and in the teacher's role as royal physician. Kim So-hyun has been extended the offer to play Jang-geum's daughter, which would be quite interesting actually. (For whatever reason I had assumed Jang-geum would be mother to a younger child, but if we're going to get a chance to utilize a talented actress with solid emotive skills, all the better.) She is reportedly considering the offer, but hasn't made any definitive statements.
Lee Yeon-hee was said to be up for the role of Jang-geum's student, sort of the next-generation version of Jang-geum I suppose. However, her reps at SM Entertainment were quick to issue a statement countering the first reports, saying that she had not received an offer.
No, if only they could actually get their star to agree!
Dae Jang Geum 2 is hoping to broadcast in October of this year.
Via Star News
RELATED POSTS
Tags: Dae Jang Geum, Kim So-hyun, Lee Yeon-hee