Detective K comes back for second round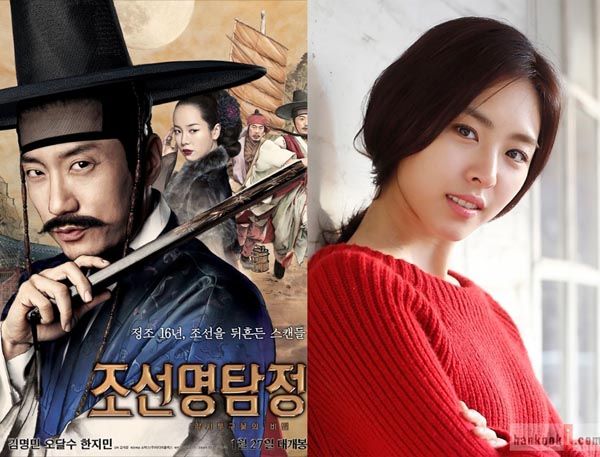 The comedic mystery-action film Detective K: Secret of Virtuous Widow (translated more directly as Joseon's Great Detective) was enough of a success when it released in theaters in 2011 (with 4.7 million ticket admissions) to merit a sequel, which has just been announced. Oh, this should be fun. This time the movie will be called Detective K: Laborer's Daughter, though it's possible that'll change; we'll have to see what translation the producers put out.
The first movie was stylish and quirky (in a sort of Sherlock Holmes-y way), and this means Kim Myung-min (A New Leaf) will get a second chance to flex his comic muscles as the titular brilliant but bumbling detective. Kim Myung-min playing heo-dang? I'm in. Despite his long resumé chock-full of memorable dramatic roles, he's quite sharp with comedy when he does make the foray, and I always look forward to him doing more of it.
Han Ji-min was Kim's co-star in the first movie, but for Round 2 Lee Yeon-hee will be joining the cast in a femme fatale role, while Oh Dal-soo reprises his role as Detective K's comic-relief sidekick. This sequel purports to have a bigger, upgraded mystery and scope, raising the stakes all around.
Detective K: Laborer's Daughter plans to begin filming this month, to premiere around the new year.
Via SBS Fun E
RELATED POSTS
Tags: Kim Myung-min, Lee Yeon-hee, sequels