My Secret Hotel's love triangle gets into its groove
Another set of new dramas is heading our way next week, and I'm terribly eager to watch the first episode of tvN's new Monday-Tuesday drama My Secret Hotel, mostly out of plain curiosity to see what a "killing romance" is, and how they settle on the tone of the genre-mashup between murder mystery and romantic comedy. A new round of teasers shows us a little more of the setup between our reunited exes and their petty bickering relationship. Also, because this is a tvN show, there's the requisite dance teasers where Jin Yi-han does adorable things in a tuxedo.
Yoo Inna stars as a wedding coordinator at a fancy boutique hotel, where she's just getting a romance brewing with her boss Namgoong Min. But then her ex-husband Jin Yi-han shows up after seven years to have his second wedding at their hotel. In the first teaser, she confronts him about canceling the wedding so that she doesn't have to go through the torture of planning it and watching him make cutesy noises at his bride-to-be, but he refuses, seemingly enjoying the chance to drive her crazy.
In his teaser, Yoo Inna gets her petty revenge by saying in front of his fiancée: "It's like you've been married once before. You seem to know a lot about weddings." And then in the third teaser, the ceremony reminds them both of their wedding to each other. She says, "I thought I had forgotten it all…" He says, "As if I had never once forgotten, I remember it all…" She runs up to him at the altar and says, "Do you know how long I've waited?"
Yay for the steady stream of rom-coms all year long. Keep 'em coming, dramaland. My Secret Hotel premieres next Monday August 18.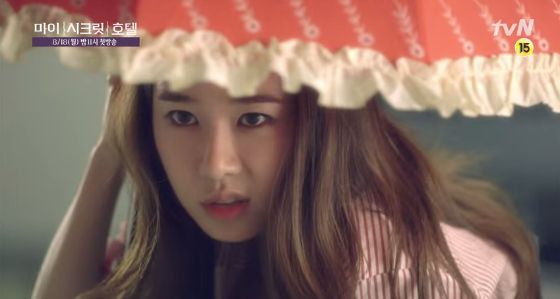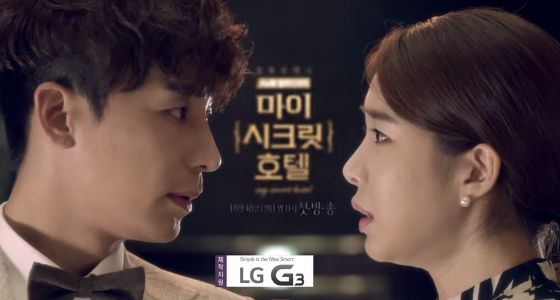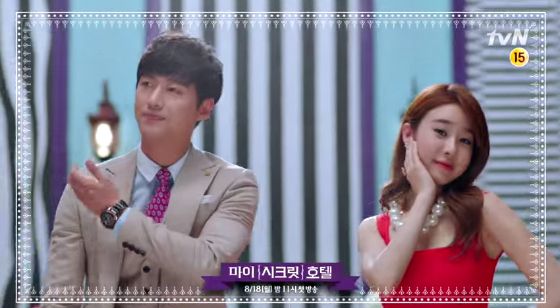 Via Osen
RELATED POSTS
Tags: Jin Yi-han, My Secret Hotel, Namgoong Min, Yoo Inna