Lee Je-hoon on Secret Door and his past and future work
While many actors express devotion to their art, Lee Je-hoon (30) seems to tackle his chosen profession with particular sincerity and passion. From his debut in 2006 until his enlistment in mandatory military service, he worked steadily in diverse roles and projects. Lee first caught the attention of audiences with his portrayal of a gay man in the short film Just Friends (2009), and received widespread acclaim for his lead performance in the 2011 indie Bleak Night.
He went on to star in commercial projects The Front Line, Architecture 101, and Paparotti, and when he began military duty in October 2012, it felt as though he was being taken from viewers at the peak of his career. Thankfully, since his discharge in late July, Lee has revved up his engine and is raring to go, right from where he left off.
In SBS's Secret Door, which just aired its first episodes last week, the actor plays Lee Sun (Sado), the crown prince and son of King Yeongjo (played by Han Seok-kyu), and he did an interview with Cine21 about his post-army comeback project and his past roles:
When did you start filming Secret Door?
"Two days after my military discharge, I did a script read, and about a week after, we started filming."
Around the time you were discharged, we heard about you being cast in Secret Door and Detective Hong Gil-dong. Even before the army, you never took a break, and as soon as you got out, you were ready to go again.
"Now that I think back on it, I do regret not taking 4 to 5 more days off."
Just 4 to 5 days?
"Because I still have to film. I thought it was really lucky that I could meet viewers again right away. [Secret Door] is a project I really believe in, so even though I didn't have much time to rest, I'm really joyful."
You chose a sageuk drama as your first post-army comeback project.
"I was curious about how I would do in the sageuk genre, and I hoped it would be a chance to connect with viewers again. I thought if I could do a drama again, I would be able to make up for some of the regrets and shortcomings I felt after my last miniseries, Fashion King."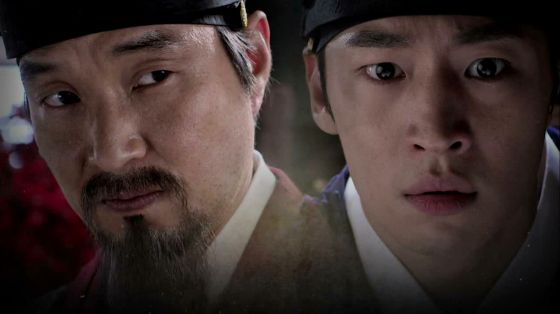 In Secret Door, you play Yeongjo's son, Lee Sun. We know him better as Crown Prince Sado. How is Prince Lee Sun different from/similar to the Sado we know well?
"According to the various historical records, translations can be different. The Lee Sun we are trying to show through the drama is a crown prince who has a huge heart and a great love for his subjects. Rather than an interest in personal benefit, he cares deeply for the people and worries about the future. It's sad that his life ended before his thoughts and desires came to fruition, but I believe that his intentions were carried out by his son Jeongjo.
"People just remember him as having had a tragic life, but I think everyone's lives are filled with all kinds of human emotions. Depending on what period of a person's life you focus on, several stories can be created. The drama covers Lee Sun's life from his early 20s until his death in his late 20s. I think we're able to show, in an interesting way, why Lee Sun was destined to live a tragic life, and how he dealt with that destiny."
Coincidentally, a movie is currently being produced about King Yeongjo and Crown Prince Sado. In Director Lee Joon-ik's Sado, Song Kang-ho will play Yeongjo, and Yoo Ah-in will play Sado. You acted with Yoo Ah-in in Fashion King — that's a fun connection.
"We haven't traded messages since being cast as the same character, but I would guess he's aware that we're both playing Sado."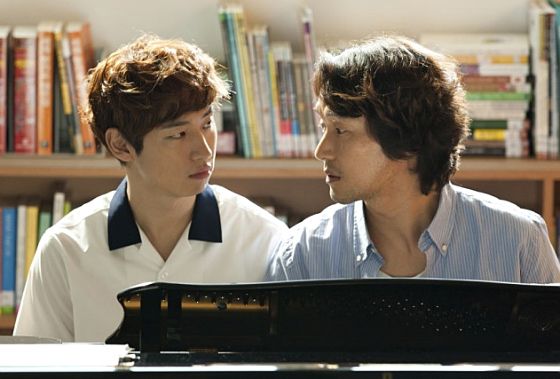 You collaborated with Han Seok-kyu in your last project, Paparotti, before military service, and now you are working with him in your first project after discharge, Secret Door.
"I've never really been someone to believe in 'inyeon' [a complicated Korean word that sort of means fate, but in the context of human relationships], but now I'm learning that inyeon is inyeon. I thought that I would really like to work with him again one day, but I didn't know that day would come so soon. From master-pupil to father-son, we met again, and not in a trivial fashion. I feel that before, I built up a lot of confidence while acting with sunbae-nim. I don't know if it's because I've already witnessed his acting style and preparation methods, but this time, there is nothing awkward about our actions and reactions to each other. It's comfortable."
Beginning with Three Sisters, then Fashion King, Secret Door is your third drama. In Fashion King, you played a second-generation chaebol character, and I don't know if it was because of the character, but you didn't seem as relatable to audiences.
"You need time to understand and adjust to the drama system, and Fashion King allowed me to experience those things. The scenes you shoot that very day get broadcast, and I wasn't used to the immediacy of the reactions. After the project ended, I had ideas of what I would like to do differently if I were to do a drama again. Because I experienced Fashion King, I was able to select Secret Door."
It also appears that you want to experience a variety of genres.
"I realized that if I don't take risks, at some point, the pool of projects I'm able to select from could get smaller. That's why I wanted to experience a diverse range of genres and characters early on in my career. I have my own set of standards, but regardless of whether my project choice or acting is considered a victory or failure, through the process I gain experience, and I can use that in the future to help me select projects with care."
Your next project, Detective Hong Gil-dong, with Director Jo Sung-hee looks exciting.
"I met Director Jo for the first time while shooting Bleak Night. He is close to Director Yoon Sung-hyun [who directed Bleaak Night], so I had heard a lot about him. It had been some time, but when I met Director Jo again, he was the same as he was before, and I liked that. I really enjoyed his movies Don't Step Out of the House and End of Animal, so I'm looking forward to Detective Hong Gil-dong because it feels like an extension of those movies."
About two years ago, you met Jo Sung-hee in his office, where he was preparing a new project. There wasn't even a working title at that point; all you knew was that it was a dark detective story.
"A private investigator is the main character, and it's about a bad man chasing an even worse man. The lead, Hong Gil-dong, seeks revenge on a target. But for 20 years, he can't find the man, and he flounders. The time finally comes when he is able to exact his revenge, but he gets kidnapped. The story is about Hong, who now has to take along two young women, as he searches for his target all over again. We will begin filming at the end of November.
"Interestingly, this movie's cinematographer and director of lighting will be two folks I worked with on Bleak Night. In between, I found that the two had gotten married. We struggled together filming that indie film and I'm thrilled that I can work with them again on a commercial film."
Your character in Bleak Night was definitely special.
"Definitely. Bleak Night was the first feature-length film in which I lived and breathed the main character from start to finish. I still talk to Director Yoon regularly, and he is someone I'll always support. And my first big role in a commercial film was The Front Line. I felt a burden to pull off my performance and I didn't want the movie to get the best of me, so I felt a lot of pressure. When my character Shin Il-young first appeared on the screen, I remember momentarily being moved to tears. It was the first project I didn't have to audition for, so it is special to me."
What's the source of your burning passion and limitless energy?
"I think it's the result of wanting to watch good work. I personally want to see good projects, I hope audiences will like the projects I'm in, and I hope the work will have lasting power. I don't want to make a project I'm ashamed of, so I work harder, and because I have the passion to make a good project, I think that allows me to keep working at this pace."
I've seen a lot of actors say they are happiest when acting, but I think you go beyond that, as an actor with a militant sense of duty.
"I'm doing the type of work that is acknowledged by how much attention people give to it. It's not work I can keep doing forever just because I like it. So as much as I receive, I need to pay that back even more."
How were your two years in the army?
"[Prior to the army] I was like a blindfolded racehorse who only sped forward. I didn't have time to think about anything but work and characters. I didn't have time to look back and reflect. The appropriate time to step on the brakes presented itself to me. If I didn't have that time, I think perhaps I would have continued full-speed ahead, seeking momentary results. The timing was really good."
And it seems as though the timing really was, as Lee still seems like a wriggling puppy of thespian energy, albeit a littler wiser from having had some time to reflect on his career and to think about where he wants to go from here. We shall see if Secret Door lives up to its hype, but for now, it seems like the perfect comeback vehicle, and because of his unusual ability to juxtapose strength and weakness, good and evil, and joy and sorrow in his characters, I'm eagerly looking forward to Detective Hong Gil-dong and any other projects the actor chooses to take on.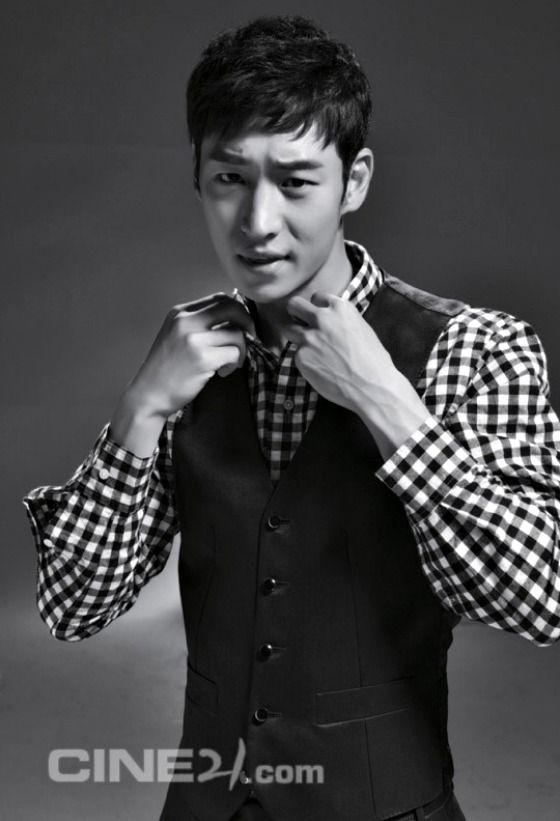 Via Cine21
RELATED POSTS
Tags: interviews, Lee Je-hoon