Birth of a Beauty adds Wang Ji-hye, Han Sang-jin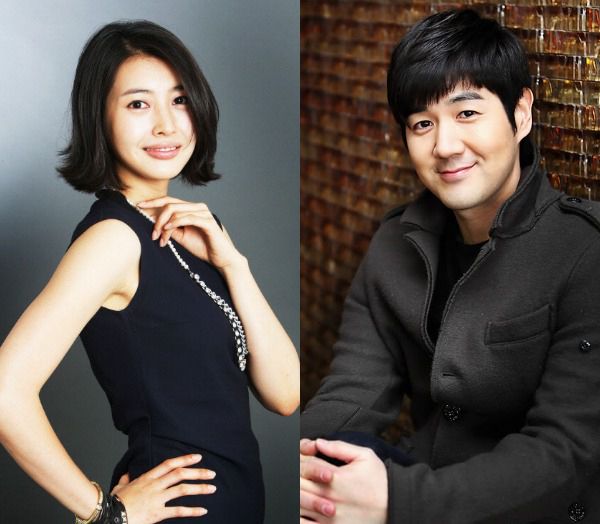 With its leads in place, new SBS weekend drama Birth of a Beauty is starting to line up the rest of its cast, beginning with Wang Ji-hye, who's making a return to weekends not long after her last drama Hotel King, and Han Sang-jin, who was last in the revenge drama Big Man. I'm pretty used to seeing Wang Ji-hye play the same second lead character repeatedly in lots of dramas, but this time they're promising a fun rom-com character who isn't the typical cold second female lead.
Birth of a Beauty comes from the PD of Madame Butterfly and the writer of One Well-Raised Daughter, and stars Han Ye-seul (Myung-wol the Spy) as a brash, overweight ajumma who drops weight, gets plastic surgery, and begins a new life as a stunning beauty. Joo Sang-wook (Sly and Single Again) plays the chaebol heir who gets her to undergo this transformation, for reasons unknown. It's something to do with recovering a long-lost love, the trauma from which is causing him stress cardiomyopathy (literally, a broken heart).
Han Sang-jin has been cast to play Joo Sang-wook's hyung, his half-brother from when their CEO father had an affair with his secretary. Hyung runs the company in Little Bro's absence, and his return to the fold will cause some strife within their family. Hyung is described as a cruel and dangerous sort, who particularly likes to gamble and take huge risks.
Wang Ji-hye will play a celebrity MC at a cable network, and her character is described as beautiful and feminine, and known for being every man's ideal — the type to incite protective instincts on cue. She won't be the usual cold manipulative second lead, but her character will be Han Ye-seul's rival. I'm still iffy on the premise of this drama, but so far the cast is shaping up nicely, and maybe if it's half as funny as they're promising, it could be an easy weekend watch.
Birth of a Beauty follows Endless Love and premieres in November.
RELATED POSTS
Tags: Han Sang-jin, Wang Ji-hye