Song Ha-yoon cast as Sweden Laundry's problem-solving psychic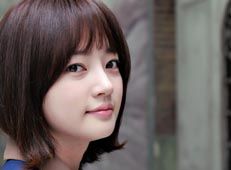 Cable drama Sweden Laundry now has a leading lady, having just cast Song Ha-yoon (formerly known as Kim Byul, of The Informant and Reset) as its heroine. I quite like her and always wanted her to act more (I thought she would break out after a promising start, but her career slumped for a few years), so this bumps up my interest in the slice-of-life fusion comedy another notch.
Sweden Laundry is about a heroine who can see the thoughts that weigh on other people's minds, namely those everyday worries that people have regarding love, friendship, and employment matters. Set amidst the laundry business that the heroine runs (which looks like it's named Sweden Laundry, in addition to having the indie band Sweden Laundry in charge of the OST for the show), Song Ha-yoon is able to pick up on those thoughts via people's clothing.
I'd think you could tell a lot about a person from their dirty laundry regardless of supernatural powers, but it's an interesting angle and I'm curious to see how they develop it. The heroine will then use the information she picks up from her psychic abilities to help her neighbors solve their problems, while enjoying a sweet romance with an as-yet-uncast hero. 'Cause why not give the plucky problem-solver a nice reward for all the good deeds, right?
The drama is being produced by cable outlets MBC Every1 and MBC Dramanet, and while these smaller cable stations have been rather iffy with their drama output, this show sounds cute so far and I'm hoping it'll be a pleasant, breezy watch. It'll air at the end of November.
Via TV Daily
RELATED POSTS
Tags: cable programs, Song Ha-yoon