Vampire medical drama Blood courts Ji Jin-hee, Kwon Hyun-sang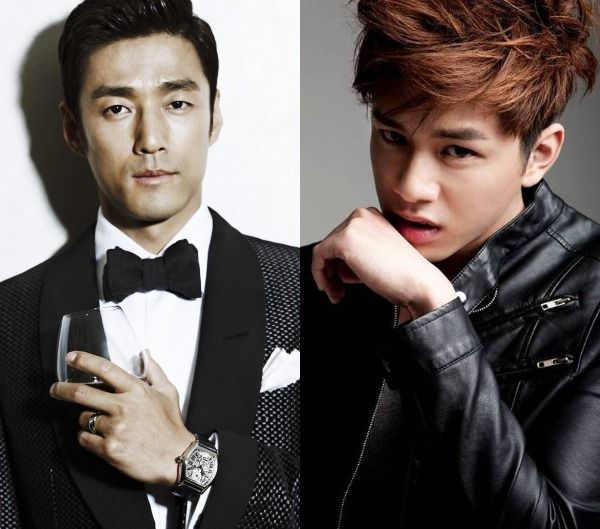 Huh, I actually like the sound of this — KBS's new vampire medical drama Blood is courting Ji Jin-hee (Warm Words) to play the main villain, and in the drama where the vampire is the hero, the villain is just a human who's so evil that he's called the devil. I guess if he turned out to be the literal devil, we'd have a very different drama on our hands. But just in case human foes are too easy, we also have Vampire Prosecutor 2's evil vamp Red Eyes Kwon Hyun-sang (Mandate of Heaven) joining the cast as a bad vampire. He's just a tormenter of all vamps who try to hold day jobs, I've decided.
Blood is the newest drama from the team behind Good Doctor — PD Ki Min-soo (Ojakkyo Brothers) and writer Park Jae-bum (God's Quiz) — about a vampire who finds it necessary to suppress his thirst for blood while performing surgery on people. Because just plain ol' masochism doesn't cut it for the superhuman. Yoo Yeon-seok has been cast as the vampire doctor hero of the story, a surgeon who doesn't consider his vampirism to be a curse and does whatever he can to save human lives.
Ji Jin-hee's character is the head of the cancer center at the hospital, and a hepato-pancreatico-biliary surgeon just like the hero. He's handsome, gentle, and brilliant, looks younger than his years, has an unapproachable charisma, and wealth to boot. So he's perfect? But he's also a slave to his ambition, to the point that he's obsessed. His desperation and cruelty know no bounds, and he makes everyone around him into a devil, which makes him the worst devil of them all.
Kwon Hyun-sang has been cast as a vampire who's also a promising young boxer. Doesn't that seem like an unfair advantage? He has superhuman strength and he's undead! Anyway, he's a villain who faces off with our hero, and that's all we know for now. This guy was really scary in Vampire Prosecutor 2, so even if it's typecasting, it's probably a smart move. Ji Jin-hee is currently busy shooting a movie, so it's too early to tell if his casting will stick, but with these two we'd have two charismatic bad guys on our hands, so I hope he does sign on.
Blood plans to follow Healer on Mondays and Tuesdays beginning in February.
RELATED POSTS
Tags: Blood, Ji Jin-hee, Yoo Yeon-seok