Fire destroys Maids set, kills one staffer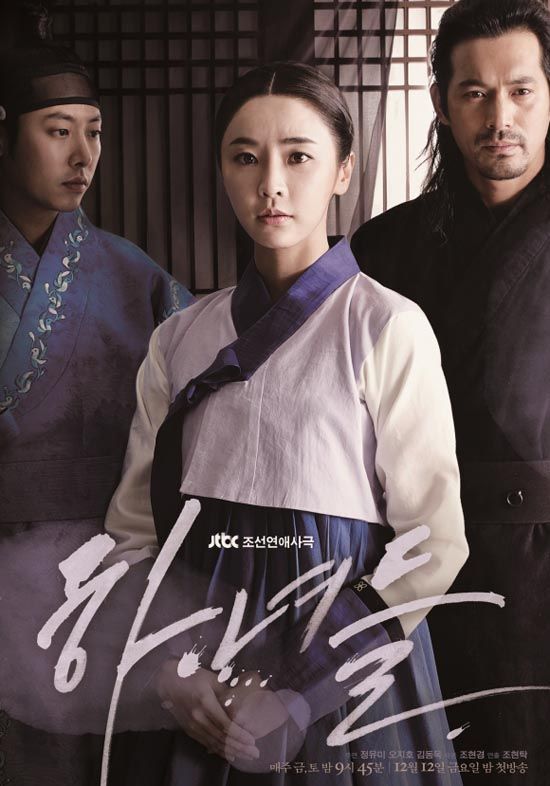 This is horrible news: Only one episode into its run, JTBC's new fusion sageuk drama Maids suffered a terrible accident yesterday when a fire broke out on the set and killed one staff member.
The source of the fire is undetermined at the moment, but what is known is that it occurred at the drama's set location on Saturday, December 13. That day, 73 cast and crew members were there to film, although they were not in the middle of filming when the fire broke out around 1 p.m.
Perhaps it's fortunate that it was lunchtime, because 59 had left the building to take their lunches. There were 14 filming and lighting staffers in the building at work when the fire started, and of them 13 were able to escape to safety. One staffer, 35-year-old main script coordinator Yeom Hye-sun, was working in the production office on the second floor; she was unable to escape and died in the fire.
On December 14, a rep with the drama's production company, Drama House, issued a formal statement wherein they expressed their apologies and stated that the police are currently investigating the cause.
Aside from the fact that any accident or death is a terrible thing, there are a few key points being pointed out by the press, the first being that JTBC is having a streak of misfortune. Sadly, the Maids accident isn't the first one to strike the cable station.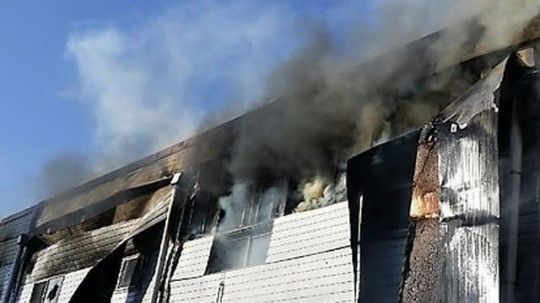 In March of 2013, three staffers of JTBC's sageuk drama Cruel Palace: War of the Roses were in a truck collision accident; two died, while one suffered minor injuries. Then in April of this year, the drama Wild Chives and Soybean Soup (aka Jang-gook Becomes Dallae) lost two members of their wardrobe staff, who died in a traffic accident.
Adding insult to injury, the set that caught fire was the drama's only set… so where does that leave the show? Only one episode has aired, with Saturday's episode (their second) pre-empted in light of the accident news. I'd presume that the drama has a few episodes filmed that could make it to air, but surely they'll need to find a new set location quickly if they are to proceed.
I caught the show's premiere and found it very well-done — it's still too early to know much of the story, but the drama is beautiful and gorgeously scored. It's also well-acted on Jung Yumi's part (though I wonder if there will ever be a day when Oh Ji-ho breaks through and learns how to show emotions). I'm intrigued at the whole slaves-versus-nobility premise, and already we can see hints of how those dynamics will come to play into later episodes.
And yet, this is a case where I wonder if it might not be better for the drama to just cut its losses and walk away, as MBC did with Wolf in 2006. (There was an on-set car accident involving Eric, who was badly injured, and production halted three episodes in. It had been planned for 16 total, but instead just went off the air.) It's still so early in Maids' run that quitting might not be the worst decision to make, considering the effort it would require in order to keep going.
Furthermore, it's not like it's leaving a gaping hole in a peak airing slot, since JTBC actually created a new slot on the schedule just for the show; it wouldn't be too strange to just close it up again. If Maids returns to its planned schedule (although how could it?), it will air on Friday and Saturday nights.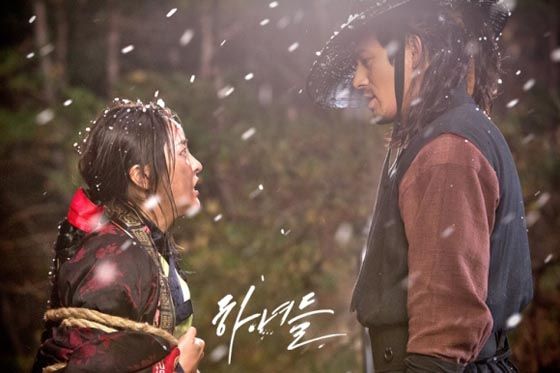 Via Asiae, Joy News, Asia Today
RELATED POSTS
Tags: cable programs, drama production, Jung Yumi (2), Maids