Lee Seon-kyun takes on killer virus for new movie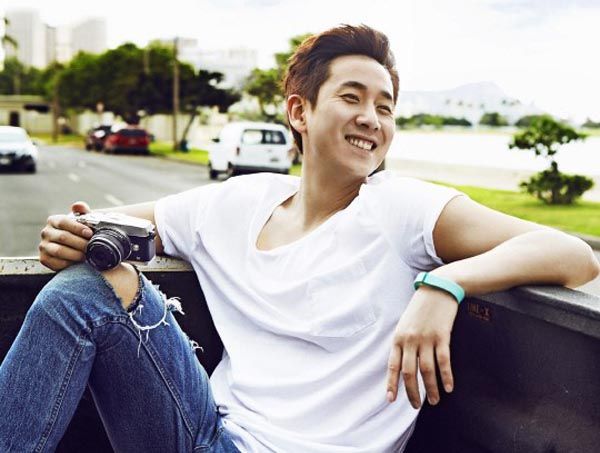 Lee Seon-kyun makes movies faster than I can watch them, I swear. He's lined up yet another project, titled Love Is a Virus (don't I know it), which he'll take on as soon as he's finished work on his next movie, Angry Lawyer.
This movie sounds either like a wacky comedy or a sci-fi thriller, and the fact that I can't quite figure it out amuses me greatly. The plot deals with a dangerous virus whose physical symptoms are akin to those of falling in love, leading to a state of excitement that will kill if the infected person doesn't fall in love within five days. Lee Seon-kyun plays a scientist who works with the woman who is the virus' host to find a cure. I'm strangely drawn to the premise—I just hope it's weird in a good way.
Usually the director's previous works offer a clue into what kind of tone this project might attempt, but it's no help here: Kang Yi-kwan's other films include 2012's drama Juvenile Offender, 2013's fantasy-thriller When Winter Screams, 2014's drama Tinker Ticker, and 2008's melo-romance Sa-Kwa. That covers a fair span on the genre spectrum, so there's no clear pattern to draw from.
Now we'll just have to see which actress is cast as the virus host (and love interest, I presume—I mean, if you've got the clock running on five days, why not look somewhere close for love?). Love Is a Virus plans to begin filming early next year.
RELATED POSTS
Tags: Lee Seon-kyun