City of the Sun's super-short, mysterious teasers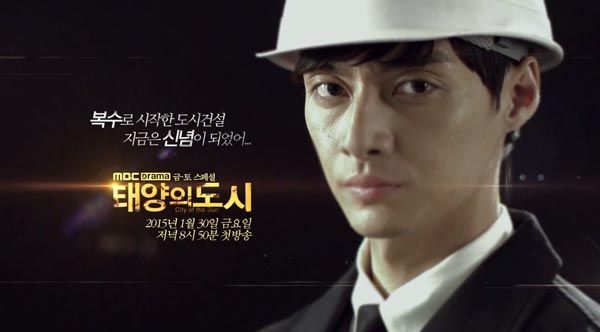 Cable drama City of the Sun, based on a highly successful Japanese drama (and source novel, titled Tetsu no Hone/Bones of Steel), has released a whole slew of teaser videos, although they're so short that they add up to scarcely a minute in total. But better than nothing, right?
Despite being produced for one of the lesser-watched cable stations, MBC Dramanet, City of the Sun caught my attention for being adapted from such a well-received series in Japan, which has already gotten the drama sold in Japan and China (which seems unusual since it's not a high buzz project with huge stars). The story is rather heavy in nature — based in the construction world, it deals with economics and corruption — but the original drama reportedly handled the material intelligently.
This series features Kim Joon as the main character, who works for a major construction company that is massively corrupt. He embarks on a revenge mission when his father dies wrongfully, and in the process he gets caught up in complications, giving us a mix of romance, finance, and mystery.
The super-short teasers each feature one of the main characters and a tagline about its premise. From top to bottom, they say:
"The construction company that began out of revenge… has become my firm belief."
"When love ends in betrayal, a new love begins with revenge."
"In order to realize a dream, you need power. To gain power, you need money."
"At first, I wanted to know the truth. But now, I want to know you."
"When you are hurt repeatedly, the pain goes away. Love cannot hurt me anymore…"
Not the most exciting plot, maybe, but the teasers look stylish and well-shot. But maybe they're too short, or maybe they're too dramatic, because they start feeling over-the-top to me — like when you're going for serious but overdo it, leading to inadvertent cheesiness. Sharp, intense revenge-angst-mysteries, I can dig, but makjang melodrama, not so much. So I'm hoping that the actual series ends up being more of the former, less of the latter.
In addition to Kim Joon, City of the Sun also stars Jung Joo-yeon (Aurora Princess), Jung Min (Passionate Love), Song Min-jung (Master's Sun), Kim Sung-kyung (Cheongdam-dong Scandal), and Im Dae-ho (Jung Do-jeon). It's slated for a 20-episode run as a Friday-night series (with each episode running 50 minutes long — I am such a fan of shorter running times), and premieres on January 30.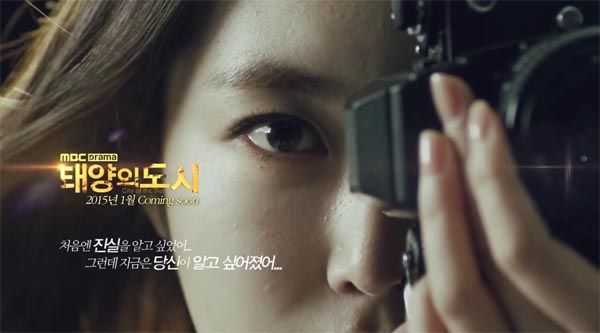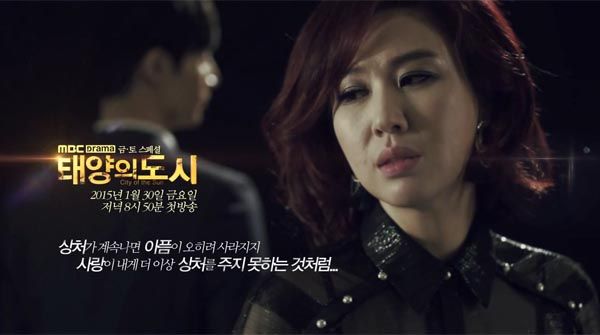 Via Osen
RELATED POSTS
Tags: cable programs, Kim Joon, remakes