Odds and Ends: Play ball
javabeans: So, are you watching The Big Game this weekend?
girlfriday: Is that a new drama? Why haven't I heard about it? Who's in it?
javabeans: Lol, I meant the Superbowl. It's apparently a thing here, in this country we live in.
girlfriday: Like Americans need another excuse to drink beer and watch TV.
javabeans: But yeah, your reaction would have been my reaction if I weren't in Seattle where everything has been painted/covered/decorated green and blue and if anybody asks anything about sports I just assume they mean the Seahawks. You can't get away from it. Trust me, I've tried.
girlfriday: People should respect that some people care very little about sports.
javabeans: I know, I don't know how you can ask me about "the playoffs" and expect me to know what sport you're talking about, much less have an opinion on who's going to win. I mean, I'm only ninety percent sure the Superbowl is football.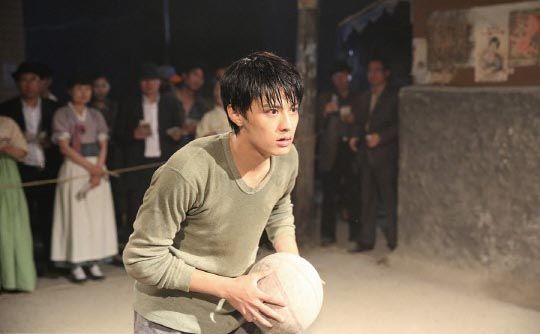 girlfriday: I like how on Netflix now there's a separate channel just for Superbowl commercials. You can literally skip the game and just watch the crazy ads.
javabeans: See, that's more my style. Which isn't to say I love the advertising. Just… you know, any way to skip the game.
girlfriday: Now if it were a football MOVIE, I'd be all over that. I strangely love sports movies, no matter how formulaic they are. Everybody loves an underdog!
javabeans: Isn't it strange how sports movies are so good, and yet sports television dramas are so… not?
girlfriday: I know, why is that? Really, it's a formula that should work just as well in drama form. Except for the rare exception that was Friday Night Lights, the one sports drama that worked amazingly well.
javabeans: And Last Match! Can't forget Jang Dong-gun and Sohn Ji-chang as basketball-loving best bros in the '90s!
girlfriday: I love love love that drama! But also, yeah… it was in 1994. That's a long time to go without a successor.
javabeans: You have good medical shows and bad ones, and good lawyer dramas and bad ones… so why are there so few good sports dramas? They all tend to fizzle, like Heading to the Ground, Strike Love, Dream, Basketball…
girlfriday: Ouch, yeah sports dramas have a bad track record. I really wonder why though, because the narrative formula is so tried and true. And I get tired of all the medical dramas. Is it because they're expensive to shoot, with stunts and stuff?
javabeans: But we have so many action dramas with explosions and car chases and unnecessary location shoots! Surely that can't be cheaper than teaching some dude how to throw a ball.
girlfriday: Well when you put it that way…
javabeans: And if I recall correctly from behind-the-scenes footage of Last Match, even that's not necessary! (You just cut away after he shoots. He scores!)
girlfriday: Oh like all the foot shots of ice skaters, or like in sageuks when all the actors who can't ride horses are riding brooms.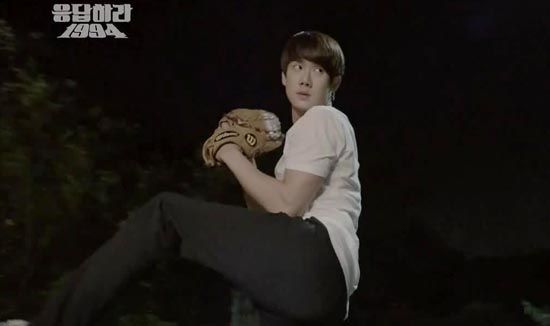 javabeans: Occasionally you'll have sports depicted as part of a drama, like how a character in Answer Me 1994 was a baseball player, or how you had hockey as a thing in High School King of Savvy, but we're talking about "sports dramas" that are all about the sport. Or you know, sport as metaphor for life. It's not like Korea doesn't know how to tell these stories, since they have some excellent examples in filmlandia.
girlfriday: Yes, some great ones, actually! Like Take Off, Korea (As One), Lifting King Kong, Forever the Moment.
javabeans: Maybe if dramas did sports better, I'd be more of a sports fan, because let's face it, dramas are how I get most of my information.
girlfriday: Wouldn't that just make you a drama fan?
javabeans: Well then I've already won that game.
girlfriday: See, we need sports for nothing.
javabeans: Maybe getting boyfriends/husbands/brothers out of our hair occasionally. They're not completely useless.
RELATED POSTS
Tags: conversation post, Odds and Ends