Hyde, Jekyll, Me: Episode 7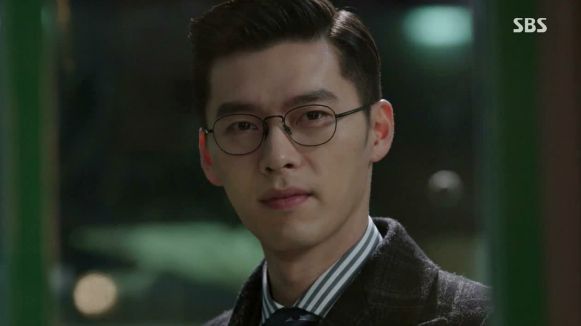 It's always baby steps with this show, but it does get better every time, especially now that all our characters have feelings getting mixed up in everything. Our prickly hero even spends a day being nice, and as you can expect, this confuses everyone immensely. The mystery also takes a turn for the better, giving us more reason to care about what's at stake.

SONG OF THE DAY
YK – "잃다, 그리고 잊다" (Lose, Then Forget) [ Download ]
Audio clip: Adobe Flash Player (version 9 or above) is required to play this audio clip. Download the latest version here. You also need to have JavaScript enabled in your browser.

EPISODE 7 RECAP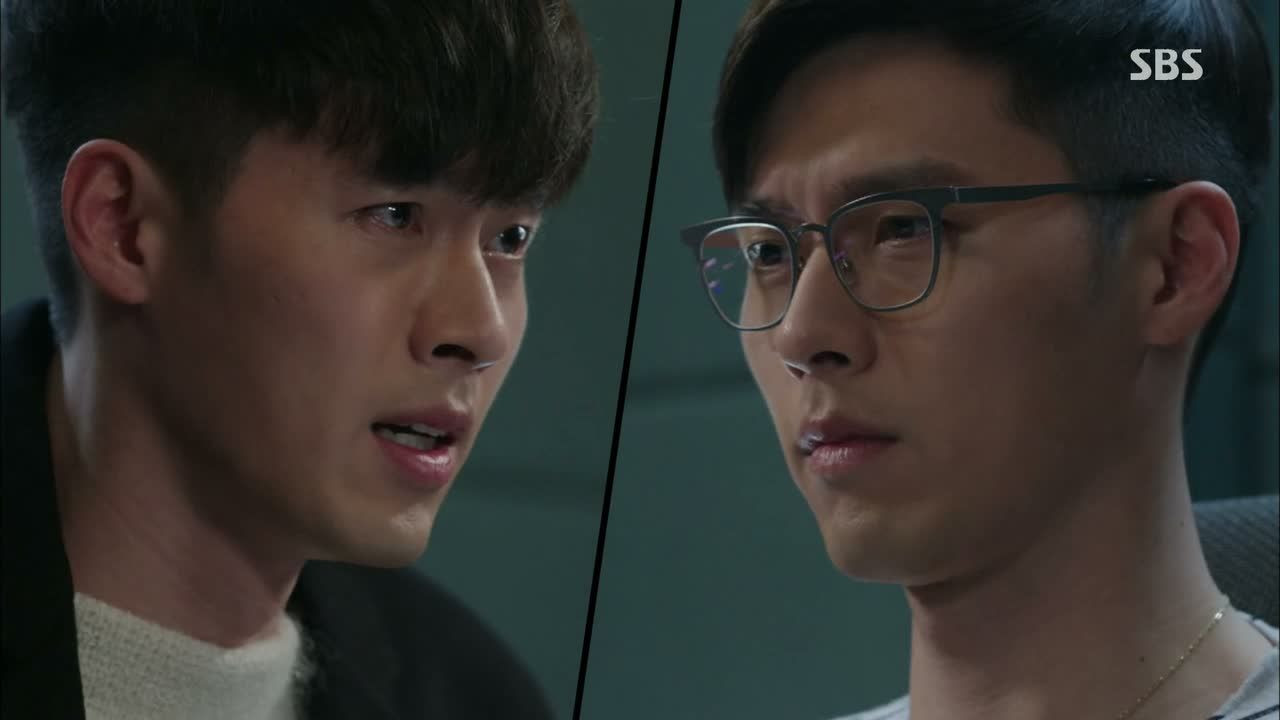 Robin and Seo-jin have it out in the batcave… well, as much as two alter egos can interact via pre-recorded video. Robin is smarting from his rejection and blames Seo-jin for ruining things with Hana, which Seo-jin thoroughly enjoys.
But Robin asks how he can take pleasure from Hana's pain, and Seo-jin is a little taken aback. Clearly he's never considered her feelings in all this, and how hurt she'd be to confess her feelings and get rejected that way.
Secretary Kwon asks Seo-jin warily if he's okay, and he's surprised to hear that Robin was the one fuming in there. Seo-jin says with a smile that he got his revenge for Robin sticking Hana in the house. Says the guy who didn't let her leave.
The latest update on Dr. Kang's case is that the Glasses Strangler kept demanding to see Dr. Tae-joo, so he's been helping out with the investigation. They're all quite sure that Dr. Kang is being kept alive somewhere; they just need to figure out where that is.
Seo-jin watches Hana come downstairs that morning, remembering Robin's admonishment. He asks why her face looks like that: "Did you get dumped or something?" Is that your idea of making it better? Poking at a girl's bruised heart?
She glares out of the corner of her eye and asks if his "hyung" said something, but Seo-jin plays dumb, thank goodness. Though he can't resist butting in and adding that Robin isn't a good guy. Hana contemplates him for a moment, then decides: "Well if YOU say he's not a good person, that's saying something." Seo-jin stands there wondering what she meant by that, heh.
I love that Seo-jin is so obviously having a great day, though he keeps stealing glances at Hana in the car, and notices her heavy sighs. As he makes the rounds at Wonderland, Seo-jin asks Secretary Kwon what a woman needs when she's been rejected by a man: "Psychiatric therapy?" Pfft, or you could maybe start with ice cream, not that Dr. Tae-joo wouldn't heal all wounds.
But Secretary Kwon just laughs and offers that you forget a man with a new man, like by going on a bunch of blind dates and stuff. Seo-jin scowls and demands a different strategy, so Secretary Kwon suggests liquor and lots of work as good alternatives.
Seo-jin sees decorations up for Valentine's Day, and figures out just how he's going to keep Hana's mind off of her heartbreak. In no time, Secretary Kwon is delivering boxes of expensive costumes to the circus troupe, with instructions to start rehearsals on the main stage.
They're stunned to hear that they'll be the main attraction, and Hana is even more confused when Secretary Kwon tells her that Seo-jin ordered all of this and that he'll be attending daily rehearsals, beginning today. He's obviously trying to leave her zero time to think about Robin, but this is all so out of character that she doesn't know what to make of it.
Chairman Dad checks in with Seo-jin's bodyguard, who reports that Robin is romantically involved with Hana, while Seo-jin seems only interested in her helping to find Dr. Kang. But seconds later, they run into Hana asking Secretary Kwon why Seo-jin is suddenly going so overboard with the costumes and daily rehearsal-monitoring.
Chairman Dad is quicker on the uptake than the secretary or the bodyguard, and he yells at them for letting Seo-jin and Robin get mixed up with the same girl. I hate Dad, but he kinda has a point. He immediately stalks over to the stage to go fire the circus himself, and Secretary Kwon calls Seo-jin to warn him.
From a distance, Robin's fangirl Woo-jung finally gets to see his twin Seo-jin, just as he steps in Chairman Dad's path to stop him. Dad orders him to get rid of the circus this instant, but Seo-jin stands his ground. He points out that technically, Dad owns a very small percentage of Wonderland, and that he works for the rest of the majority shareholders.
Dad isn't used to this kind of resistance, and asks when Seo-jin grew so attached to Wonderland. Seo-jin admits that he never had affection for the place, thanks to Dad, but he plans on developing some now. He calls it a place that sells dreams, love, and happiness, and says he's going to cultivate some of his own in this place.
Seo-jin tells him not to touch the circus, and Dad retreats for now. Woo-jung and Eun-chang run back to Hana, excited to share this latest tidbit with her, but then Seo-jin comes down himself to check on the rehearsal. He brings an orchestra along with him like some kind of fairy godmother, leaving Hana even more perplexed and her circus even more excited.
In Chairman Dad's office, he reminds Seo-jin that until his illness is fixed, nothing in Wonder Group is his. Seo-jin knows and doesn't argue, but tells Dad that Dr. Kang is alive and he's going to find her.
Seo-jin says that helping the circus is nothing in exchange for Hana's help with the case, which he notably says will lead to finding his life. Dad asks suspiciously if that's really all this is, and whether he really knows his own feelings. Seo-jin gulps, but answers yes.
Secretary Kwon explains how Chairman Dad overheard his conversation with Hana and jumped to the wrong (or right?) conclusions, and he asks nervously about why Seo-jin is acting so out of character lately. Seo-jin admits that in the last two days, he's suddenly been able to breathe, and he feels a little at ease, and even a little thankful.
He says that he's human too, and that after spending five years on edge and dealing with Robin's reappearance, Hana throwing herself into danger to help him has given him a tiny bit of hope. He asks if that's weird, and Secretary Kwon shrinks back a little and admits that he seems a little like Robin right now.
That… was the wrong thing to say. Seo-jin's voice gets all squeaky and high-pitched, as he screams that he is NOT anything like Robin, and that Robin doesn't have claim over niceness: "I wasn't even that nice!" He warns Secretary Kwon that he'll never be nice again if he calls him Robin-like in any way, and Secretary Kwon just asks, shocked, "You're going to be nice again?" Hahaha.
After rehearsing all day, the circus members marvel at Seo-jin's niceness too, especially the part where he stood up to Chairman Dad in their defense. This is news to Hana, and Woo-jung recounts the story to her now, suggesting that Seo-jin is doing all this because he likes her. Hana thinks that's absurd, but everyone else seems to think that it's a better explanation for his bizarre bout of kindness.
Seo-jin walks through the park lost in thought over the day's events as well, unable to disregard everyone's questions about where his true intentions lie. His moments with Hana play like a reel in his head, and when he reaches the pub where the circus troupe is having drinks, he totally breaks into a smile at the sight of Hana. Look who has a crush!
He tells himself not to get his hopes up over finding Dr. Kang, as if this explains his sudden smile. Hana sees him through the window and runs outside, but he's already walking away when she gets there.
At home, Hana thanks Seo-jin for everything he did for the circus today, and says she just wants to know why he's doing it. She waits expectantly for his answer, and after a pause, all he says is, "Compensation."
She knocks on his bedroom door to continue the conversation, and asks him not to reward the circus for her personal involvement in Dr. Kang's case anymore. She's grateful, but it worries her because her circus members were so excited today, and she doesn't want to get their hopes up over a fluke.
The fear of getting her hopes up is a feeling that Seo-jin knows all too well, and he follows Hana into her room to explain that he hates false hope more than anyone, and that he reviewed her circus performance proposal carefully. He says it was worth backing, and that this wasn't the baseless reward that she thinks it is. He leaves her room, and there's that little smile on his face again.
Detective Na brings Dr. Tae-joo to the Glasses Strangler's apartment, to see if he can glean anything useful that the police might've missed. Tae-joo rifles through the man's wallet and finds a bunch of library cards, and a journal with angry scribblings about recovering painful memories. Tucked inside the pages, there's a picture of a little boy holding a Wonderland balloon, presumably the Glasses Strangler when he was young.
That evening, Robin eats dinner with Woo-jung, who happily tells him all about Seo-jin's crush on Hana and Hana's not-so-displeased reaction. She thinks this is further proof that no one is as devoted to Robin as she is.
Her dad Editor Min arrives and sends her to mind the store, and he asks Robin if he's really fighting over the same girl with Seo-jin again. Again? This has happened before? He describes it as making someone choose between Robin and Seo-jin, but doesn't elaborate. I really wonder how much he knows about them, or if he's just operating under the twin assumption like everyone else.
Robin says it isn't like that—Seo-jin is doing this because of him, because he can't stand to see Robin happy. Robin sighs, "Dummy. My happiness doesn't mean his misery."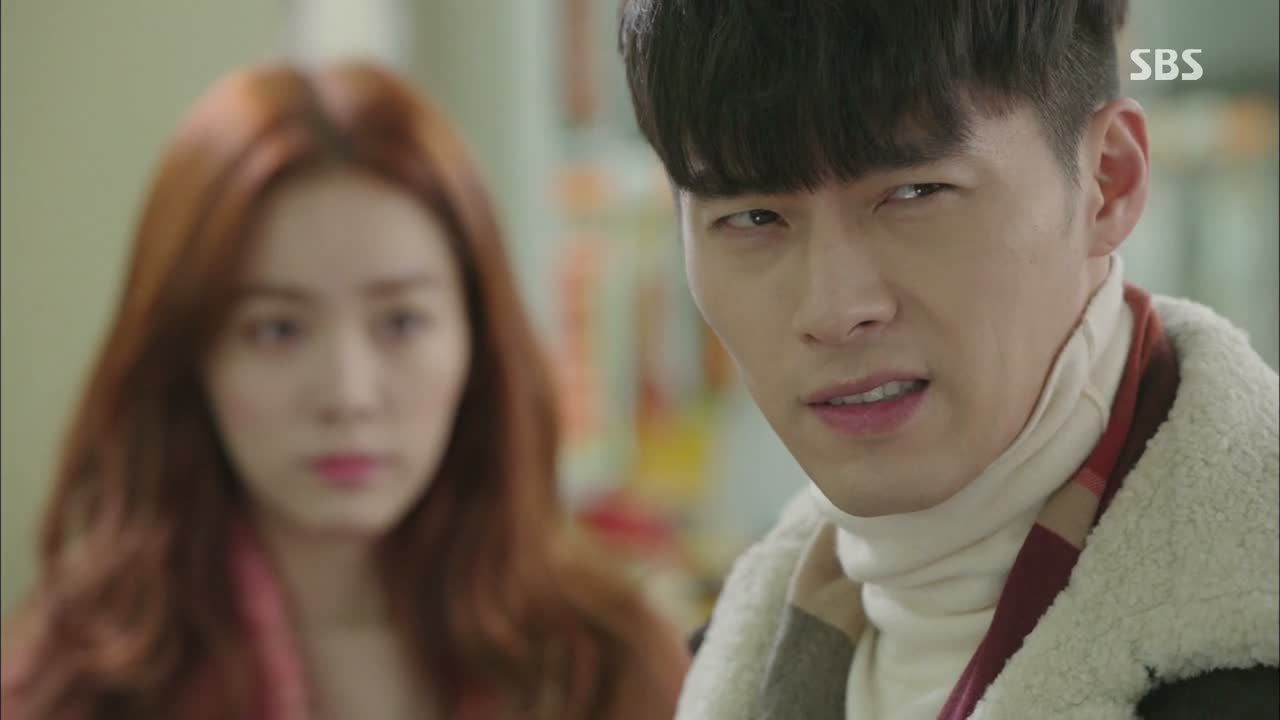 Robin spends the night lurking around the house stealing glances at Hana, and follows her to the convenience store thinking he's being stealthy. From five feet away? She taps him on the shoulder and points to the giant mirror above them, and he hangs his head and shuffles out behind her like a kid with his hand caught in the cookie jar.
She thinks he's just following her because he feels bad, but Robin says he's sincere. He still can't explain away the misunderstanding between them, but he swears that he's not playing with her heart, and that it's her choice whether or not to trust him.
He asks hesitantly for another chance, and Hana is so lost in thought that she crosses the street after the light has turned red, and Robin walks beside her, his eyes fixated on her. Thankfully there are no cars or killers on the loose, but there is a cop parked on the other end of the street, and they're startled when he tells them pleasantly that they just jaywalked and asks for their IDs.
Oh crap, Robin doesn't have an ID or even a real name. He panics and tells the officer that he left it at home, but has no answer when he's asked for his name and identification number. Give him Seo-jin's! You can play the bad twin card!
The situation escalates down at the police station, where the officer gets increasingly agitated every time he asks for Robin's identification number and is met with a sheepish look and no answer. Hana nudges him to comply, but he can't, and just stands there like a lost kid.
At least he had the sense to call Secretary Kwon, who runs to the rescue and asks Hana to wait for them outside. Once the police are dealt with, Secretary Kwon asks why Robin didn't use Seo-jin's identity like he's supposed to. Robin says he couldn't, with Hana standing right there.
Secretary Kwon leads Robin behind the station for a heart-to-heart, not realizing that Hana is around the corner. She listens in as Secretary Kwon asks if he's sincere in his feelings for Hana, and if he likes her because she's the one who made it possible for him to be here.
Robin agrees that that was the reason, at first—it felt like fate to meet that same girl from fifteen years ago. But he says that when you like someone, you just like them, no matter how many flaws they might have, adding that Hana doesn't even have any flaws that he can see.
He admits that sometimes, just before he falls asleep, he gets nervous at the thought that he might never wake up again. He thinks about Hana then, and it makes him feel alive. But he sighs that it's all gone awry now, because of a misunderstanding between them. Coupled with today's incident, he figures that she thinks he's a weirdo, and he can't offer an explanation.
Secretary Kwon asks about the misunderstanding, and Robin tells him about Seo-jin erasing his text messages. He explains that he can't tell Hana about it because she might fight with Seo-jin and leave. Then where would Seo-jin be without her help, and where would that leave Robin?
Hana storms over and confronts him about not telling her the truth, and insists that they go see Seo-jin right away to get an apology for his childish antics. She says there are a million things she doesn't understand, and a million things she wants to ask him. Robin says he knows, and leads the way.
Robin takes her to the circus office instead, playing with hand puppets to apologize. Puppet Robin tells Hana that there are things he finds difficult to explain, but that he wishes for someone to understand him no matter what.
She puts Puppet Hana on her hand and says that she gets it, but then asks how long she has to hold back all of her questions. Puppet Hana inches closer to challenge him, and Puppet Robin suddenly swoops in for a kiss. And then Robin follows suit with a real kiss.
Seo-jin wakes up in the morning to find a book called Truth vs. Lies on his nightstand, while Hana smiles shyly in bed, remembering her kiss with Robin the night before. Seo-jin walks through his greenhouse in a good mood, and looks for the plant that Hana brought as a gift when she first moved in. He moves it into the sunlight and waters it.
Secretary Kwon runs up with news about the case: Glasses Strangler has started to talk, thanks to Dr. Tae-joo. Seo-jin waits for Hana to come down so they can head to the police station together, and she greets him icily. She says that she's going to comply because of Robin's request, but narrows her eyes at Seo-jin and tells him not to live that way. He has no idea what she's talking about, of course.
At the station, Glasses Strangler is telling Detective Na that humans are unhappy because they have better capacity for memory than other animals, and because people are obsessed with the past.
Seo-jin and Hana arrive and join Tae-joo in the observation room, as Glasses Strangler says all he can do is remember what "that bastard" did to him. Tae-joo says he keeps saying that phrase over and over, without identifying the bastard in question. Suddenly Glasses Strangler asks if he's here, and looks up at the two-way mirror: "Oh, he's here." He stares right at Seo-jin, even though there's no way he could see from the other side.
Glasses Strangler says they were once really good friends, and then starts singing the Wonderland theme song. He says that on that day, there were balloons and a Santa Claus, and it was Christmas. "Right, Seo-jin-ah?" Whoa.
All eyes turn to Seo-jin, as they ask if he knows the suspect. Seo-jin's eyes widen as he ekes out in disbelief, "Soo-hyun-ie?" As if answering, Glasses Strangler leans forward with a smile and a wave: "It's me. Lee Soo-hyun." Seo-jin loses his footing instantly.
Soo-hyun tells them about what happened on Christmas Day, as we watch in flashback. This is the traumatic childhood event that we kept seeing snippets of from Seo-jin's point of view: The two boys were at Wonderland, huddled close together inside the haunted house. A man dressed as Dracula jumped out at them and dragged them away, muffling their screams.
They were kidnapped like that, and held for ransom money—the son of a chaebol was worth quite a price. Only Chairman Dad refused to pay and give in to their threats. Damn. Hana looks over at Seo-jin, whose knuckles are turning white.
Soo-hyun says that Chairman Dad threw Seo-jin away on that day, and Seo-jin escaped… while he was left behind. And then his father died. Ack. Soo-hyun looks over at the glass: "You know why, don't you, Seo-jinnie? You know why I didn't escape, and why my father died. Even if nobody else knows, you should remember."
Soo-hyun charges at the two-way mirror, and Seo-jin starts choking like he's having a panic attack. Hana reaches over to cover his ears like last time, but he pushes her away and runs out of the room.
He hides out in the stairwell, gasping for air and turning purple as he remembers it all—the kidnapping, and being hoisted up to a window on Little Soo-hyun's shoulders to escape. He held his hand out to pull Soo-hyun up after him, but the kidnapper charged into the room. Soo-hyun cried for Seo-jin not to let go: "Save me! Save me!"
Hana finally finds Seo-jin, looking like he's about to faint or explode, or possibly both. She puts a hand on his shoulder to ask if he's okay, and he whirls around to grab her in a hug.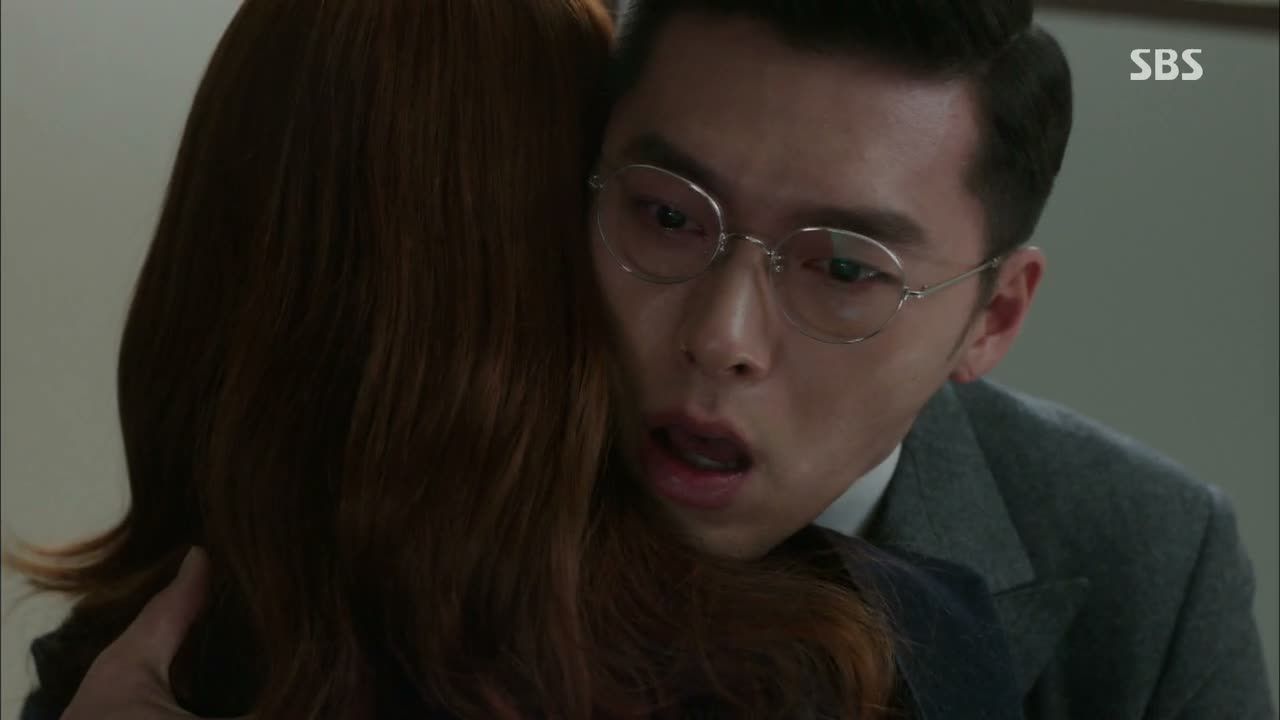 He breathes in his first deep breath, like he was drowning and now suddenly has air. He's clutching at her coat desperately, and Hana is frozen still at first, but then she reaches around and pats him comfortingly on the back. And the second that she does, Seo-jin sheds a tear. Closing caption: Just how much like a war was your childhood?
Epilogue: Eun-chang and the new circus ajusshi carry in some more props and happen to catch Woo-jung grinding up against a door like she's doing a pole dance without a pole. She looks a little insane, or possibly drunk, but it's just one more reason for Eun-chang to stare, lovestruck.

COMMENTS
I always knew that Chairman Dad sucked, but that was beyond cold. Who leaves his son in the hands of kidnappers and refuses to pay up? It's no wonder that Seo-jin hates himself and thinks that Dad threw him away. What else could he do but find a way to save himself? What's really tragic is that he thinks the cost of his survival was his friend. And the fact that his friend blames him for that very thing isn't going to make his recovery easy.
Well this makes so much more sense—why Robin is an alter ego who only saves people. Seo-jin has created an alternate version of himself to make amends for leaving his friend, for being too scared and powerless to do anything to save him. His repeated suicide attempts must've been his survivor's guilt, and though it's unclear how much of his kidnapping he remembered before today, it would make sense that he hasn't dealt with any of this properly. This is the puzzle piece that makes Robin fit, and I'm happy that there's a logical explanation behind this split-personality, because saving Hana on that bridge might've been what brought Robin out (his first chance to act and save someone), but it didn't explain why he came about in the first place.
The killer's connection to Seo-jin makes the central mystery far more interesting than it was before, and like with many things in this show, I always wonder why we didn't lead with our best material. Because I was rather bored by the cops trying to find a motive behind Dr. Kang's kidnapping, or the failed attempts to kill Hana. But a personal vendetta against Seo-jin is great, because it makes the villain scarier, plus he's forcing up memories that Seo-jin has repressed. So far the mystery has been lackluster, but today's reveal was nicely played, both as a character moment for Seo-jin, and to move the plot into more exciting territory. Now it appears that Soo-hyun might be unhinged enough to have attacked Dr. Kang for pure revenge, and that he's just getting started messing with Seo-jin's head.
I like where we are with Seo-jin and Hana's development too, with him admitting that being around her makes him feel like he can breathe, and that she puts him at ease. He's even making strides to show his appreciation in tangible ways, though for now he's still new at being nice and can only manage to spend his money to do so. But defending the circus against his father was touching, and I love it every time he asks Secretary Kwon for advice on what normal people do for others.
Of course, Robin stepping up his game is going to make life a lot harder for Seo-jin, but I'm looking forward to the kind of motivation it'll give him—perhaps it begins as competition at first, but he's already in deeper with his emotions than he realizes. I'm glad we got to hear Robin's side of things too, not only to clear up the misunderstanding, but to ask him why he likes Hana in the first place. It's still a little vague, especially since we didn't get to see the same kind of development that Seo-jin got with her, but it's something. I wonder what Robin will do when he finds out that Seo-jin might have real feelings for Hana, though I guess that would require Seo-jin to get in touch with some emotions. C'mon, Seo-jin—Robin has made his move, and that ship's threatening to set sail without you. It's time to feel some feelings!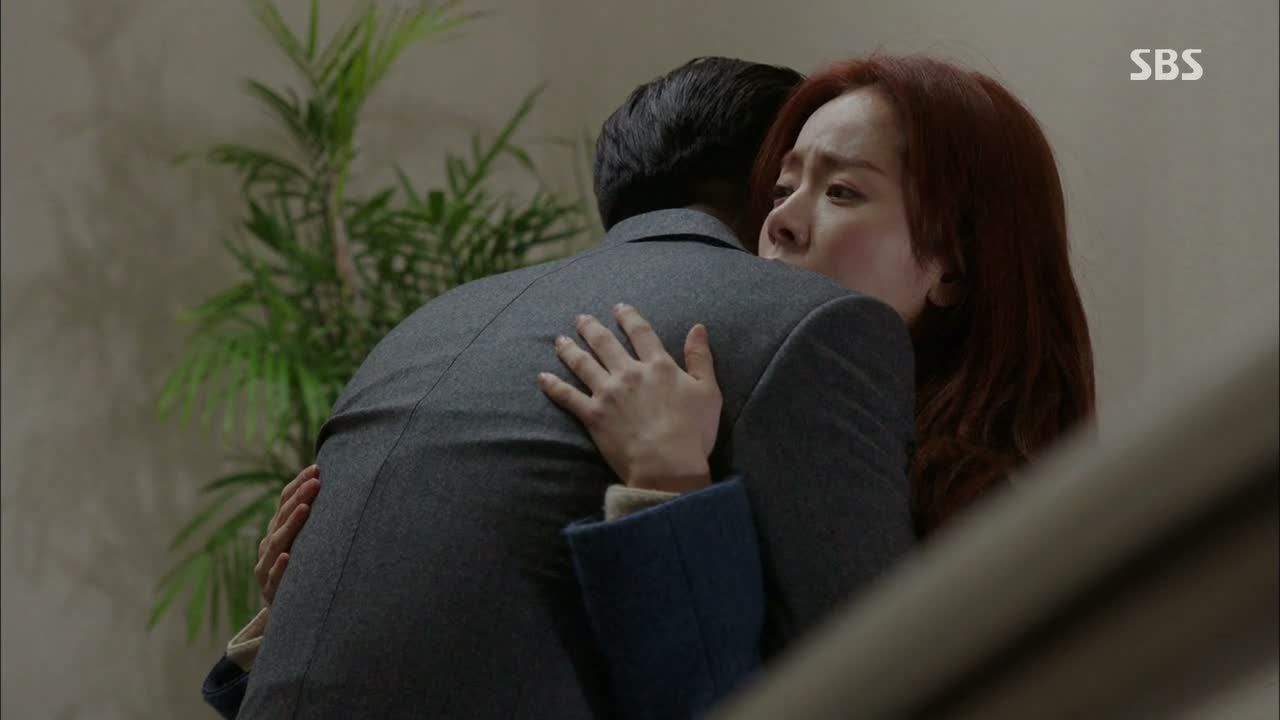 RELATED POSTS
Tags: featured, Han Ji-min, Hyde Jekyll Me, Hyun Bin, Sung Joon