Jeon Hye-bin scores leading role in Office Romance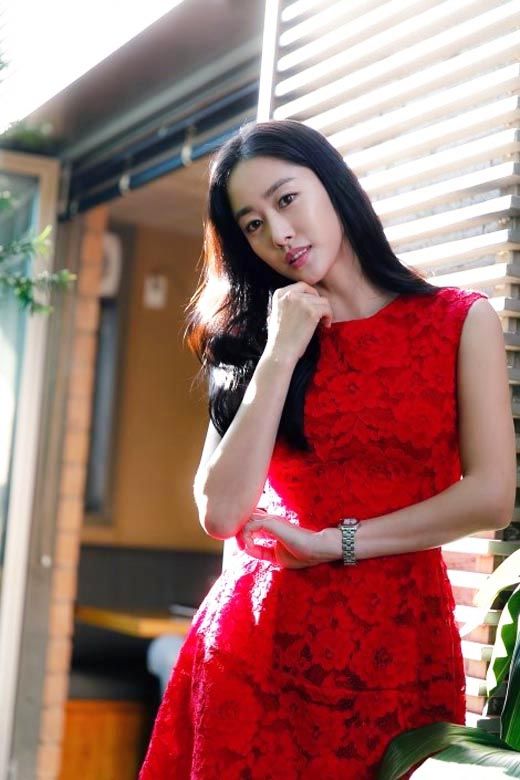 It's nice to see Jeon Hye-bin (Joseon Gunman) get a leading movie part after a lot of years putting in supporting roles; it's just been announced that she'll be headlining a film called Office Romance, and she'll play an actress who's described as having a frank and fresh appeal.
The character's name is Woo Yeon-yi (I'm sure it can't be coincidence that her name, or at least the wooyeon part of it, means coincidence) and she became famous early in her career. That doesn't mean she's a has-been, but more that she became known right away and stayed a star. This is literally all we're given about the premise, though the movie purports to tell the story of young couples in a modern and realistic way—in which case, I suppose it may just be the kind of low-key romance that is dependent upon tone and execution, rather than a high concept. I do wonder how office dating figures into this if the character is an actress without a physical office to report to every day, but perhaps that'll be on the male lead's end.
This movie isn't Jeon's first lead, but the previous projects where she was a main character haven't really made their mark (2004's Miracle, 2005's Wet Dreams 2), so I hope this project works out well for Jeon. I admit I didn't really find her memorable early in her acting career (coming off a less memorable singing career), but sometime a couple of years ago she really turned it up, and has been steadily working in drama projects. I really thought she gave one of the best performances in Joseon Gunman (along with her father, played by Yoo Oh-sung), carrying one of the more compelling storylines for the show and marking a nice turning point for her. (And, of course, Healer fans may recognize her from her appearance in the finale earlier this week.)
Office Romance will begin filming in March.
Via E News 24
RELATED POSTS
Tags: Jeon Hye-bin