Flying fists and disguises for action thriller Hidden Identity
Shadows, subterfuge, and fisticuffs: What's not to like? I was curious to see how Kim Bum (Goddess of Fire Jung-yi), once so adorably round-cheeked, would transition into a badass action-fighter role, and I'm glad to see that he takes it on with style (even if I can't quite take the facial scruff seriously on him. Not yet, at least!).
Hidden Identity is tvN's upcoming drama about a shadow team created within the police force to go after criminals, with its members all under deep cover. In the first teaser, team leader Park Sung-woong (For the Emperor) narrates, "In order to punish evil, we don't exist." We get brief glimpses of the other team members, with cop-drama regular Lee Won-jong (Girl Who Sees Smells, Empress Ki) playing the detective well-connected to the back streets and Yoon So-yi (Color of Woman, Warrior Baek DOng-soo) as the disguise maven and "multiplayer."
In the second teaser, Kim Bum faces off against a room full of thugs, as his boss asks him whether he can handle this alone. He tosses out a casual "The worst that could happen is I die" (just that? Well then) and launches into the fray, taking down everyone with ease.
There's a distinct OCN flavor to the teasers, which is understandable since the director previously did Bad Guys. It's not that tvN is a stranger to cop or crime shows, but Hidden Identity branches them out from the rom-coms and heart-warmers that have been tvN's mainstays in recent years. Maybe this'll be a good project to expand their repertoire a bit.
Hidden Identity will take over Let's Eat 2′s timeslot and premieres on June 16 with a back-to-back broadcast of the first two episodes.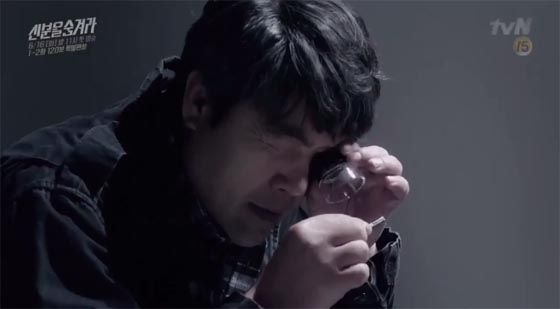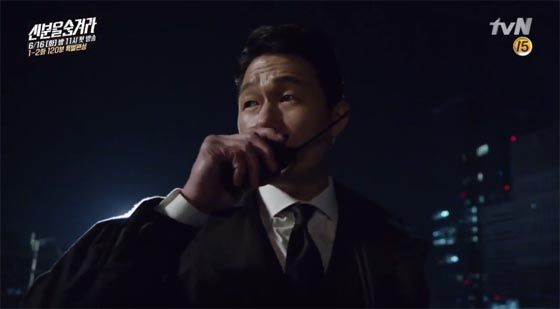 Via E News 24
RELATED POSTS
Tags: Hidden Identity, Kim Bum, Park Sung-woong