More casting possibilities and confusion for Answer Me 1988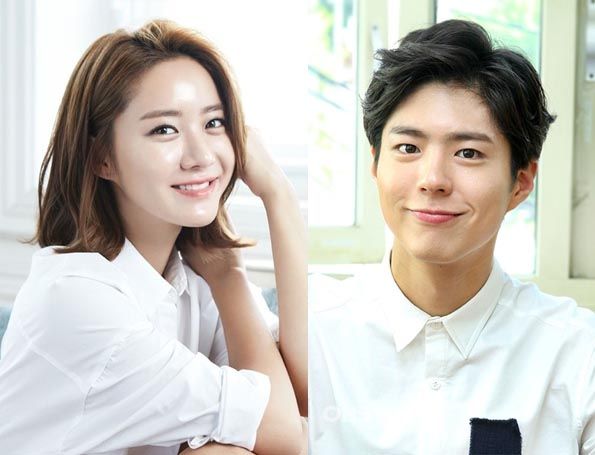 Okay, here's a bit more information about possible casting for Answer Me 1988, but as always with this show, take it with a huge grain of salt. In a nutshell: Park Bo-gum (Cantabile Tomorrow) may be cast, and Han Groo (Marriage Not Dating) most likely will not.
I know, we hardly even know she was someone to consider, but news broke today that Han Groo was "the contender with the highest likelihood" to be cast. Almost immediately, a wave of rebuttals were released stating that she isn't in the running, quashing my very excited hopes before they'd even had room to spread their wings and fly. Casting on this drama has been a minefield of incomplete and premature news, and one look at Han Groo's current headlines gives you a taste of the chaotic press machine: She is either in the running, is likely the lead, is definitely not the lead, has only met with producers once, or has never once met with producers. Well then. She is also either a person or not a person. Just to make that clear.
(Also: Sad! She would have been so wonderful, as she is awesome in everything — feisty, bubbly, sparkling in comedies and totally kickass to boot. Alas.)
Meanwhile Park Bo-gum, like Lee Yi-kyung before him, is awaiting results from a recent audition for the show. At least that news wasn't refuted, although the drama's producers sound exasperated at all these knee-jerk casting articles being released so prematurely. PD Shin Won-ho explained that they've had a lot of meetings with actors just to talk about the show, and then the news would report on them as though they were cast. He did at least declare that finalized casting would be revealed soon, putting to bed all the mad speculation.
(Honestly, I hate the mad speculation because Answer Me 1988 is very likely going to be a strong show with intelligent writing and a fervent fanbase, but the chaotic news is making a muck of the promo cycle. Stop killing my excitement before it even has a chance!)
Answer Me 1988 plans to follow Oh My Ghostess on tvN and will premiere in September.
RELATED POSTS
Tags: Answer Me 1988, Han Groo, Park Bo-gum