Joo-won's melodrama Yong-pal gets a director switch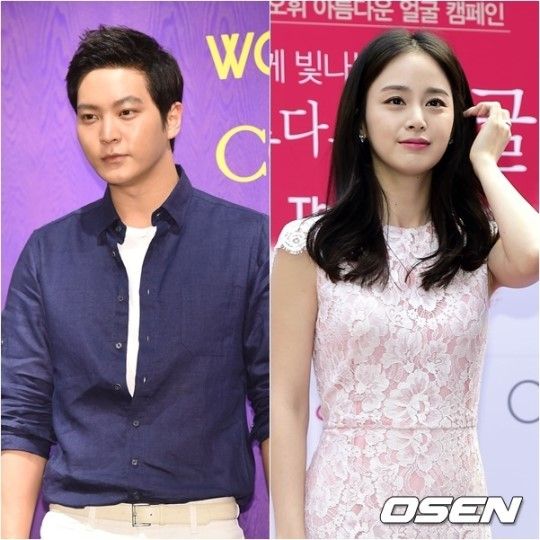 In a sudden move, SBS has replaced the director on its upcoming drama Yong-pal, the series starring Joo-won as a skilled surgical resident who takes on house calls to the filthy rich and becomes witness to the shadier side of the upper crust. A director or writer switch always makes people wonder at the circumstances eliciting the change (and whether the conflict, whatever it was, will manifest in what we see onscreen), but little explanation has been given, with only a generic "internal decision" offered as reason.
I was hoping that the initial director, PD Lee Dong-hoon, would bring to Yong-pal his touch with dark thriller elements that he worked to such great effect in God's Gift—14 Days. That drama (despite the aggravating ending that I refuse to acknowledge as real) was a great example of a serial drama that kept audiences on the edge of their seat throughout, and while I'm not quite sure what tone to expect of Yong-pal, there was enough in the description to hope for taut suspense and dramatic conflicts.
For instance, Kim Tae-hee stars as a chaebol heiress who lies in a VIP suite in the hospital in a coma—and then wakes and plans a "frightening punishment" to the people who brought about her condition. Sounds intriguingly dark, doesn't it?
But the new director, Oh Jin-seok, is decidedly NOT a thriller guy. In fact, he's much more of a rom-com guy, and the last drama he did was SBS's lowbrow, feel-good series Modern Farmer. Now, I liked Modern Farmer for what it was, but what it was was silly, sometimes stupid gag comedy with more heart than brain. How is he at all a fair trade for God's Gift guy?
(Now, to be fair, I know we can't judge a person's quality purely by the most project they did, and both PDs have a number of other dramas under their belts. New PD has weekend makjang drama Goddess of Marriage, 2007's How To Meet a Perfect Neighbor, and Lovers in Paris and Lovers in Prague, both classic romances. Old PD had weekend drama Dummy Mommy, rom-com Protect the Boss, and movie-adapted Tazza, among others.)
SBS has stressed that the PD swap would not pose any hindrance to actors' roles or the production schedule. Okay, sure, but what about the production contents? I'm still drawn in by the premise, but I have to admit I'll be watching with more wariness now.
Yong-pal plans to premiere in August, following Mask.
RELATED POSTS
Tags: drama production, Joo-won, Kim Tae-hee