To be or not to be evil in High Society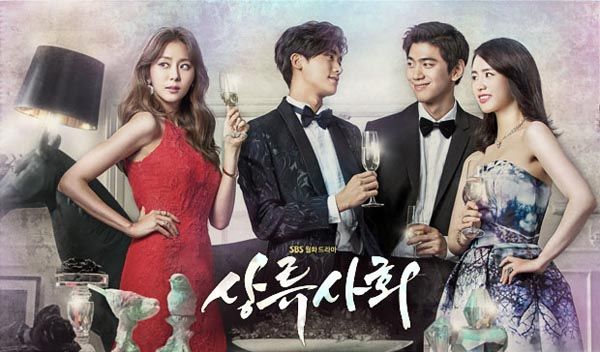 We've got one last promo push for High Society, which premieres next week with the story of a young chaebol woman (UEE) who puts on the guise of an ordinary woman, hoping to find love with someone who values her for herself rather than her riches.
There are a couple of new posters out as well, and I'll just let y'all scroll down to enjoy the Engrish. It's actually just cheesy enough to be hilarious, though perhaps inadvertently. Hey, I'll take my hilarity however it comes! And at least the photobooth collage poster is very cute, showing the four main leads in varying stages of flirting and aegyo — I hope that cuteness carries over into the drama itself. It's hard to tell from the previews, which are skewing more dramatic, but I'll have my fingers crossed that High Society settles into a lighter chaebol romance once the setup is in place.
In the teaser, UEE's character Yoon-ha is accused of being responsible for someone's death by her shrill mother, who wails at her to die in their place. This must be her older brother, the expected successor to their father's large corporation. Her father recognizes that Yoon-ha is smart and competent — compared to her Paris Hilton-esque older sisters, for instance — but the company was to pass to the son… until that's no longer an option.
Meanwhile, Yoon-ha's mother has always treated her coldly, and she's the least like her mother and sisters, going as far as to work part-time at a food company and hide her family background. Sung Joon is the non-chaebol who worked his way to his current success, but is constantly aware that he's at a disadvantage because of his humble roots. In the teaser, he says cynically, "The way to become a rich man is to be born rich. If you're poor, you can never be happy."
It looks like they begin a cute romance — until he sees a news article online with a picture of her family, identifying her as a chaebol. Ack, is that why he ends the teaser asking her to date him? Don't be evil, Sung Joon! Even if you want to be! Annnnnd I guess I've just legitimized the Engrish posters with my reaction.
On top of that, it appears the second leads may have cute chemistry of their own, with Park Hyung-shik playing a third-generation chaebol and Im Ji-yeon cast as an ordinary woman who becomes friends with the heroine when they both work at the same food market together. In the clip she drunkenly marvels at seeing a chaebol in the flesh and prods at him in wonder, and he wonders suspiciously what she's up to. Ha, well her character description tells us she's sweet but not that bright, so the real answer is likely not much. She's just like that naturally!
High Society premieres on Monday, June 8.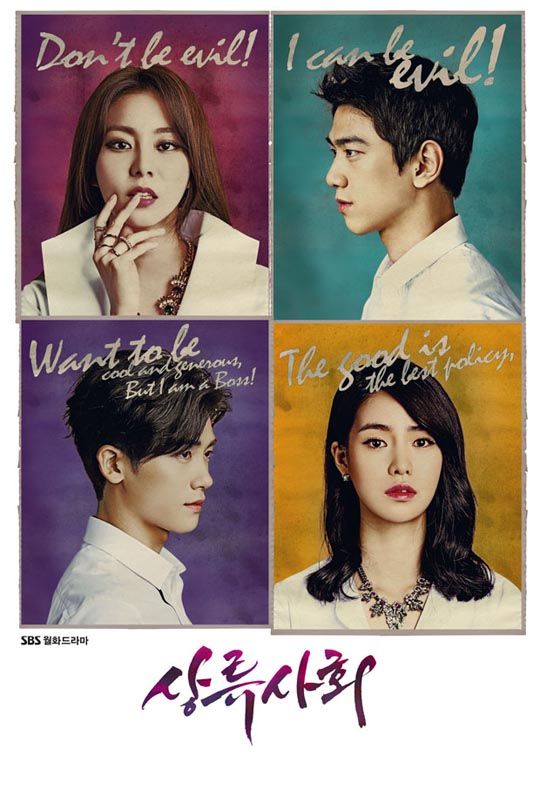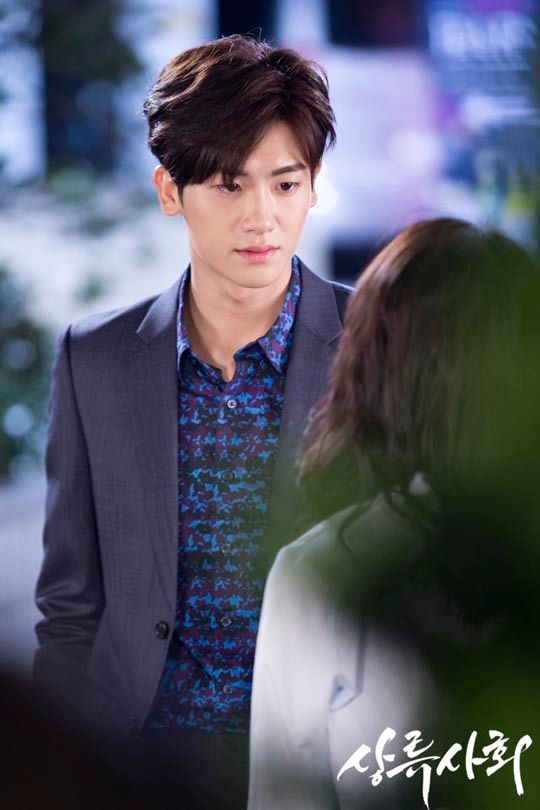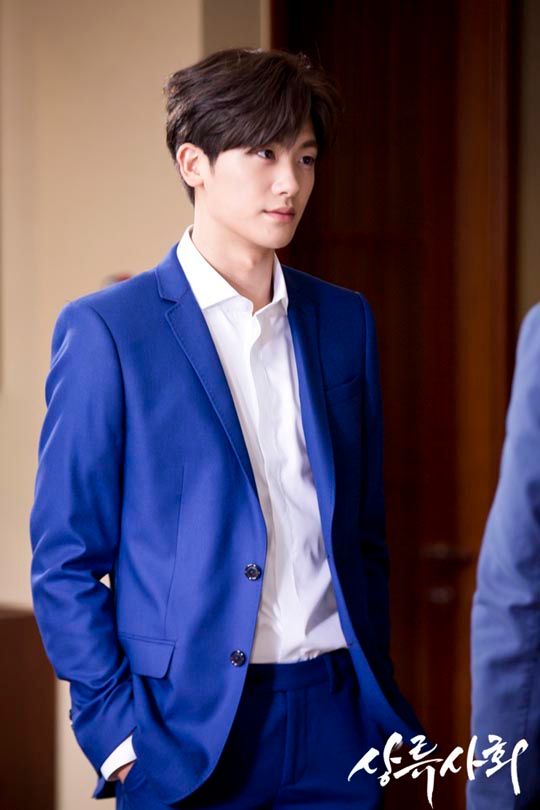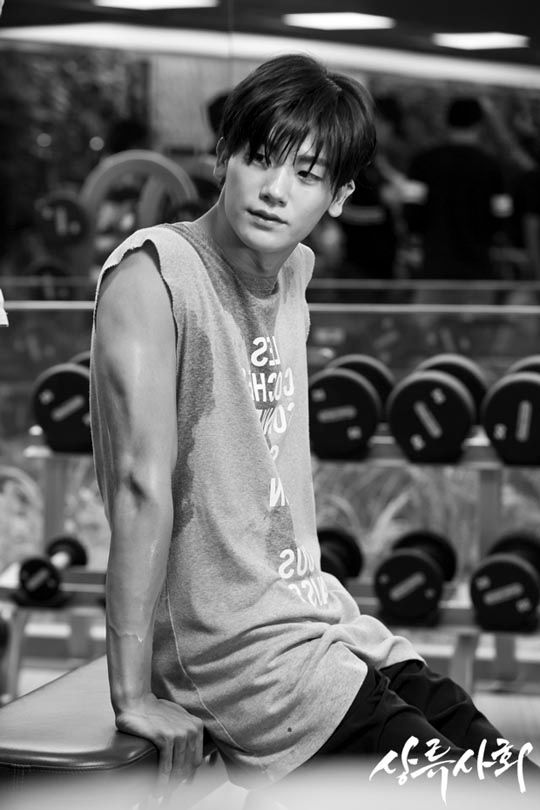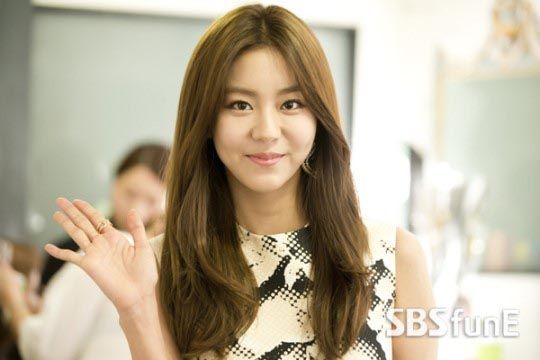 Via Mk.co.kr
RELATED POSTS
Tags: High Society, Park Hyung-shik, Sung Joon, UEE