KBS nixes potential Kang Ji-hwan–Moon Geun-young drama Home Alone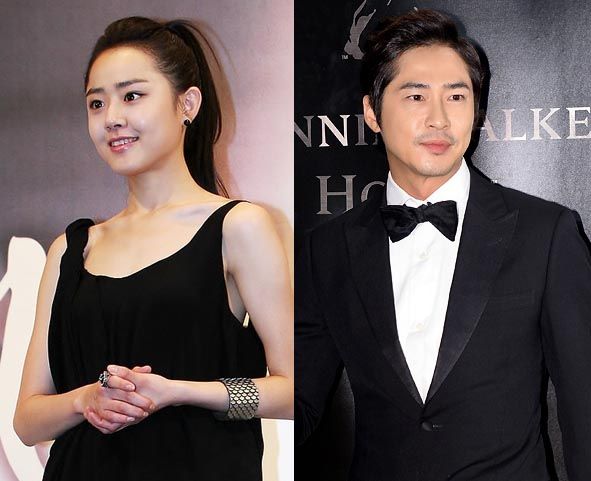 Remember Home Alone, that new drama that was aiming to pair Kang Ji-hwan and Moon Geun-young as love interests that was announced all of two days ago? Well never mind, you can go ahead and forget it now, because that's what KBS is doing—it has backpedaled and removed the drama from the schedule.
It's a surprising move for its suddenness; everything about this project was handled so abruptly—one day it was here, and the next day it was gone. Home Alone had been talked about as a Monday-Tuesday drama for KBS, to follow Taming Mother-in-Law (which follows currently airing I Remember You). The plot was to center around a main character who loses his family, moves to the States, finds success there as a businessman, then moves back to Korea and falls for the woman caretaker for his house and dog.
I can't say I was excited about any of that, but I was holding out hope because I like both actors (though can't quite see them together) and was excited to see the Healer PD return with his next drama (even if it had to be with the My Secret Hotel writer). And even if the public reaction wasn't too excited—it wasn't vehemently opposed, but I read a lot of "What an odd pairing" and "Huh, I'm not sure about this" reactions—I didn't expect the broadcaster to pull the plug so suddenly.
According to a source with the KBS drama department, it was decided in a July 22 meeting not to proceed with Home Alone, and they're back to the drawing board to find a new drama to take that timeslot. That means Kang Ji-hwan and Moon Geun-young are still on the hunt to find their drama comebacks.
Via TV Report
RELATED POSTS
Tags: Kang Ji-hwan, Moon Geun-young