Nam Joo-hyuk offered new MBC drama Dazzling Temptation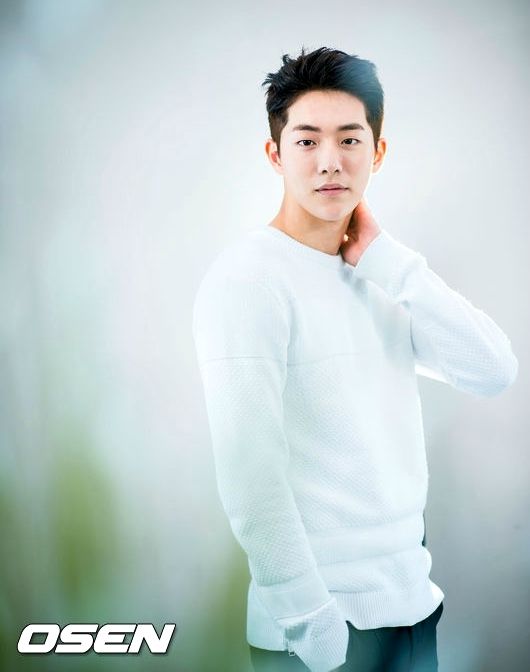 Nam Joo-hyuk sure is in high demand these days — he's set to follow up high school drama Who Are You—School 2015 with college campus drama Cheese in the Trap on tvN, but since that show has been delayed until January 2016, he's planning to fill his time with MBC's new Monday-Tuesday drama Dazzling Temptation this fall. Nam is currently considering an offer to play the childhood counterpart to the hero, which would mean he'd headline the first 10 episodes of the 50-episode series.
The drama comes from writer Sohn Young-ok (Gold Rainbow, May Queen) and PD Kim Sang-hyub (Mama, Level 7 Civil Servant), and initially courted Choi Kang-hee (Heart to Heart, Level 7 Civil Servant) to headline, but she passed on the offer as soon as the stories came out. Despite what you'd expect from the length, it's a contemporary drama about two women and their intertwined fates, their jealousy, ambition, and of course the man they love.
The story centers around two women who are old high school classmates, who somehow end up stepmom and daughter… which I guess is possible if one of them marries a much much older man? Crazy. (Not to mention totally awkward.) The drama will follow their stormy lives and the family conflict that's sure to rise between them.
Nam Joo-hyuk has been cast to play the leading man in the extended backstory that'll span the first 10 episodes (much like May Queen and Gold Rainbow had). His character's father is an assemblyman who undergoes public prosecution, and as a result, the hero grows up under someone else's protection. He's an all-around athlete and lightning quick on the uptake, and has a calculated wit on top of being handsome.
Some of the plot descriptions include a revenge story for the leading man, which puts the show pretty firmly in melodrama territory, especially in light of the writer's past dramas. (The less said about Level 7 Civil Servant's directing, the better.) I actually like the idea of Nam Joo-hyuk building up some acting experience with smaller roles like this one, and sort of wish I could rewind the clock to put his leading roles later on the timeline.
Dazzling Temptation follows Hwajeong on Mondays and Tuesdays beginning in October.
RELATED POSTS
Tags: Nam Joo-hyuk