Song Hye-gyo and Song Joong-ki on the set of Descended From the Sun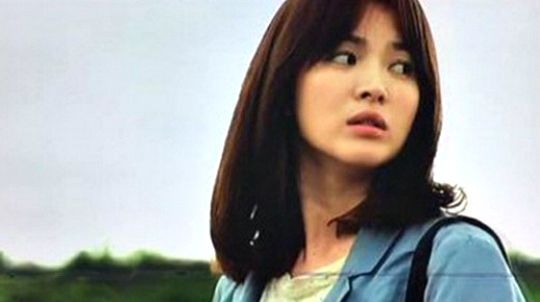 This show has been pretty stingy with the stills, but here's a peek at Song Hye-gyo (That Winter, the Wind Blows) and Song Joong-ki (Nice Guy) on the set of their new drama Descended From the Sun, the blockbuster human melodrama from hit writer Kim Eun-sook (Heirs, Gentleman's Dignity, Secret Garden) and the PD of Secret. The KBS drama is planning to be 100% pre-produced and is aiming for a fall broadcast, though the time slot still hasn't been officially fixed.
The healing romance drama is about a soldier and a surgeon who meet on the front lines in a war-torn country and fall in love. Song Joong-ki plays an elite special forces officer who meets Song Hye-gyo, a charismatic army surgeon, on the battlefield. Kim Ji-won (Gap-dong) and Jin Gu (Falling for Innocence) play another surgeon-soldier pair in a secondary romance.
The stills include shots of the lead couple on set, as well as a cameo from Song Joong-ki's bestie Lee Kwang-soo (Running Man), who dropped by to shoot a scene as a part-time worker at a carnival game.
The war-torn romance takes place in a fictional country, and the drama is about young people chasing their dreams and finding love while serving overseas in extreme circumstances. Though the blockbuster war action scenes will set it apart, I fully expect it to be a romance first and foremost. Here's hoping that Song Joong-ki and Song Hye-gyo have some chemistry to make it work.
Descended From the Sun is tentatively slated to follow Strange Daughter-in-Law on Mondays and Tuesdays beginning in late September.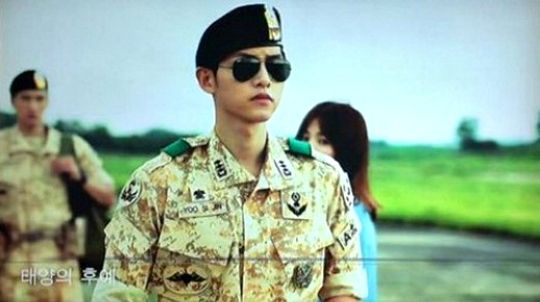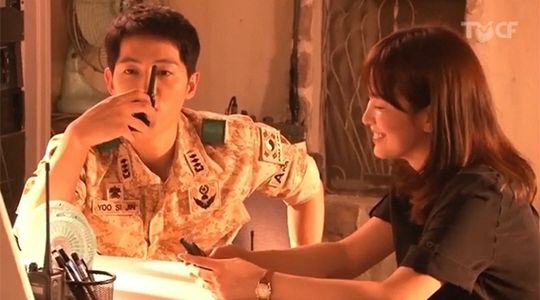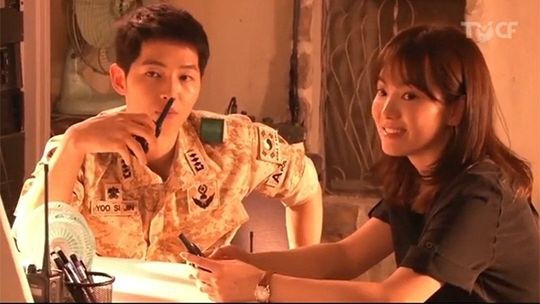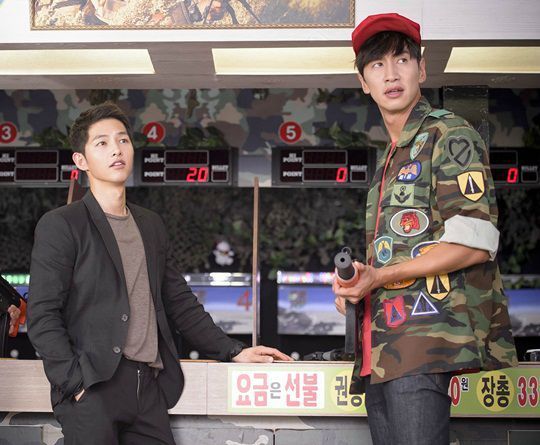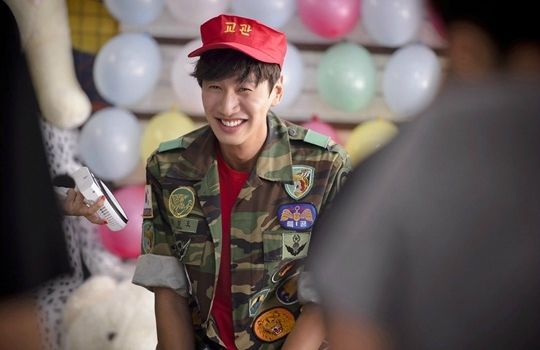 Via TV Report
RELATED POSTS