Spill the Beans: Confess your drama addiction stories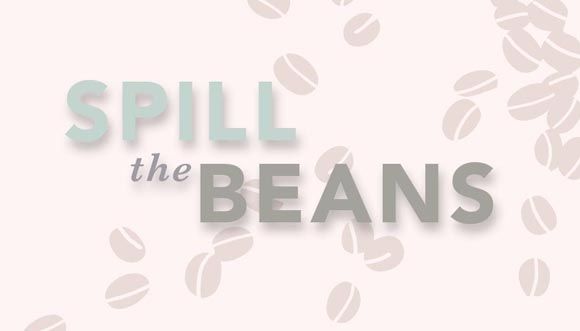 I can't believe it was so long ago, but girlfriday and I were recently reminiscing on the hilarious stories we'd collected the first time we put out a call for Drama Addiction Stories (you can read some of the top entries here), and decided we should really ask for more of them. Because we here at K-Drama Addiction Central are the epitome of the diehard fan, full of loud and violent love for our favorite shows, replete with all the stalkerish tendencies that go with it. And that means: gut-busting, eyebrow-raising, solidarity-inducing stories about the dramas we love and the lengths we go to for them.
In honor of that spirit, we're launching a series we're calling Spill the Beans, where we'll collect stories from you guys and then feature them on the site. Your undying affection for dramaland is what keeps us going, and it deserves to have its moment in the spotlight! We intend to change the prompt every once in a while, and move on from addiction stories — we'd also like to hear about how dramas have played a role in your lives in other ways, maybe in your family relationships or school/work lives or other areas.
But for this first time, it's all about the crack factor. We know you'll have tons of great stories for us — and to think, that first post was a full five years ago (omg time), before the likes of Secret Garden, and King 2 Hearts, and Sungkyunkwan Scandal, and Answer Me, and City Hunter! Gaksitaaaal! You From Another Star and Healer and Kill Me Heal Me! I know you guys won't disappoint.
To submit, please email us your stories, and we'll post them on a rolling basis, like what we do with Name That Drama.
To refresh your memories, here are some of our favorites from the last round. Enjoy, and send us your emails!

Drama addict: Alert
Addiction-inducing drama: Success Story of a Bright Girl
It was 2003. I just got my first job, went to the office by public transports, and just moved in a halfly shrewded place that I rent just because it's the cheapest one I found, with two people I hardly knew. I was desperate at that time, so that's the only choice I had. The house was very gloomy, with half the lighting's gone, and a kitchen that's barely touchable. But it was half-furnished, with some furnitures, and a tv. And as for rats? They're everywhere. they were hiding when I first moved in, but decided to show themselves right after (they so love the kitchen!). You have no idea how scary rats can be. I DESPISE RATS. I could cry for hours just seeing rats. I almost thought of going to therapist because of rats. I was traumatized by sights of rats to the extent that when I slept I had to stuff my ears with headphones and loud musics so I could never hear rats screeching their way outside. And I slept with a broom right on my side, just in case.

So why didn't I move out? Well here's the story.

A week after I moved in, Success Story of a Bright Girl was just showing on a local tv and I happened to watch the first episode, then the next, then without knowing, I was totally sucked into the drama (I hadn't learned downloading or watching online yet). I had to come back from the office early on days Bright Girl were on, since I used public transport, and a delay would cost me another hour of waiting for the bus, and would make me miss my Jang Hyuk *cough* Bright Girl. I remembered giving excuses after excuses to my boss on why I need to go back early (the show was at late evening). Oh, I wasn't feeling well. At first it was headaches. Then gastrics. Then food poisoning. And after I've used up all the not feeling well excuses, I simply had emergency family matters LOL (we all've been there, don't we?!).

The living room of where I'd watch the tv then was situated in between the kitchen and my bedroom. So it's like a common thing to see a rat or two crossing in front of the tv. I couldn't moved out yet, because even if I found a better place, the new rental, and the cost for living (transports, food etc) wouldn't allow me to BUY A TV, for at least another few months. And that ratty place, regardless how bad it was, I can watch Jang Hyuk, and it all that matters that time. So preparing myself to watch Bright Girl every time it aired was like going into a battlefield. I equipped myself with a broom in hand and would drag the tallest chair I could find, and seated myself in front of the tv — with my two feet off the ground. The whole I hour would solely be dedicated to the show, but I would stomped the broom once in a while, to scare off the rats.

I moved out a week after Bright Girl ended. At least now I can say I've went to rat's hole and back to watch Kdrama. That's why Jang Hyuk hold a special place in my heart. I've suffered for him. I went to battle for him. I sacrificed my life for his drama. I've cried hours just so I could watch him. Even when he's speaking in a dubbed Chinese, which I don't even understand. Yep, am crazy, I know.

Drama addict: labchick
Addiction-inducing drama: My Name Is Kim Sam-soon
A couple years ago, I was with my sister during the last two weeks of her pregnancy. This one night, we came across MNKSS and it was love at first sight. We quickly got addicted. We watched 10 episodes the first night before going to sleep at 5 am.

When we woke up, we started where we left off… and my sister went into labor. We rushed to the hospital, carrying my laptop, forgetting to bring her night bag (which by the way took us 2 weeks to pack). I drove like crazy to the hospital through Boston traffic while she was either screaming in pain or at Jin Hun for being a douche. We finally get to the hospital… and when the nurses came to get my sister.. she starts shrieking… that we have to watch the show. So my sister, the laptop, and I are rushed into the delivery room. The doctor and the nurses thought we were nuts. but we kept watching.

After 6 hours of labor, 5 hours of shrieking, and 10 mins of awwing, we finally got to welcome my beautiful little niece to this world. Her middle name is SAMSOON!!! and we're not even remotely korean!!!

Drama addict: ladyteruki, a secretary at the Prime Minister's office
I went to work as usual. I got there as fast as I could, opened my boss' time table and started to call as many people as possible to set up meetings. At first, I had a few victims in mind, because I knew my boss would see them regularly anyway, but when it appeared many of them weren't available, I called people randomly and made up meetings.

I even gave him good reasons to go to the one that really made no sense because I was desperate for one hour and a half. Now my boss, I have to say, is adorable, and sadly for him, he trusts me. Well, never trust a girl who has a DVD full of dramas under her keyboard, my friend.

He went away, and it took me maybe 15 more minutes to book the rest of the afternoon. Sent him an email about the new meetings so that he wouldn't have to come back to his office. I even told security at the entrance of the building so that they would stop him, in case he didn't read it.

And then, of course, came drama time. Closed the door, turned off the light, and all day, watched the episodes I had brought. If that day, everything went wrong in the country because my boss spent the day in made up meetings, blame it on me.

I'll be honest with you, this might happen again this summer.

Drama addict: Monika
Addiction-inducing drama: Cinderella's Sister (leading to skipped classes and cover-up lies to her sister, whom she met afterward)
I had to run to the station, which is around 1 hour away from home, I had to take a train, then change to tube, but not just one line, two tube lines. So yes it takes me 45 minute to get to the station where I was supposed to meet her.

The one thing is that there are only 2 exits from the tube station, and they are connected. My sister used to wait at one of the 2 exits, and once I walk out of the tube station she'll see me right away. That's why I came up with a plan. 30 minutes before the time I was supposed to meet her, I went on the train. When I arrived, I called her and said my classes finished but my teacher wanted to see me, thus i'd have to stay late. So I told her to wait at the shop across the tube station, which she said she would.

But then I thought what if she forgot and waited for me at the station. So I had to take the long way, by bus. So on the bus, I was trying to be patient, but it was 5pm and the traffic was so heavy. In the end, I only took the bus to the next tube station, then I went to the underground instead. On the way I thought of how to tell her if I happened to see her right at the stations, then I thought I should say I was walking with a friend and forgot that she was waiting.

Luckily she waited for me in the shop, so well in the end, I used up all of my brain cells to think of excuses for my watching the drama and skip school :">

Drama addict: pabo ceo reom
Addiction-inducing drama: Coffee Prince
My ex-boyfriend took me on a vacation to Hawaii for 5 days. He's an avid surfer so he had set up a date on the beach one day. I faked a stomach flu because I just couldn't wait to finish two episodes of Coffee Prince in our hotel room. When he came back, he said I had puffy eyes (apparently I cried at some point in the drama). He thought I was upset about not being able to go to the beach and took me to a bar to lighten the mood. Basically I got piss drunked (bad bad bad idea..) and told him in my drunken stupor that I was crying because of some guy named Choi Han-kyul. My boyfriend (who's Korean) started getting mad asking me who the hell is this Han-kyul guy and if I was cheating on him. I then apparently blacked out from the alcohol.

The next day I was lying in our hotel bed with the fattest hangover ever. When I fully woke up, I found out via a message at the receptionist desk that my boyfriend had flown back home and left me in Hawaii by myself. My first reaction was "that fcuking jerk!" because I couldn't remember what had happened the night before.

Annnnnnnyhow, long story short, I flew back, made a huge scene, kicked him in the ass, FELT LIKE AN ASS MYSELF when I found out the entire story, and we were both speechless about how the hell this all went down. We eventually broke up because of a multitude of reasons, which I can assure you were much more significant and normal than the situation I talked about. However, to this day, my close girlfriends like to taunt that I singlehandedly destroyed my love life because of my addiction to kdrama.

They ask me all the time why aren't there rehab centers for kdrama addicts? I just ask myself: where the hell are all the cute, rich, and loving male kdrama addicts out there? Holler!

Drama addict: bleu
Addiction-inducing drama: My Name Is Kim Sam-soon, Spring Days, Stained Glass
I once stayed up a whole week in my apartment watching MNIKSS, Spring days, and Stained Glass Window. For a week, the curtain of my apartment was drawn, newspapers left uncollected in front of my door, mails unopened. I survived the whole week only by eating ramen and kimchi, drinking gazillion cups of coffee. I turned myself into a cave woman.

A week later I went out to collect my mountain of newspapers, a really cute guy from next door apartment jumped to his feet when he saw me.

Cute neighbor: Jesus Christ, You are alive!!
Me: *smile sheepishly* "what do you mean? Of course I am alive!"
Cute neighbor: Well, I heard rumor the girl who lived in that apartment killed herself like a week ago over some Asian drama actor or something. You aren't a ghost are you coz now, you kind of looked like one.
Me: *pout and slam the door*
(Now, not so cute) Neighbor: *laugh loudly* I was joking, I was joking. Come out for a moment I have something for you.
Me: Go away!

A moment later he was speaking in front of my door: "I heard Korean drama blaring on your TV all day and night for a week and thought you may like this one." (He slips a gift certificate from a local Asian Drama DVD store)

One "a suddenly really" cute guy and a gift certificate from my favorite store?… I kneeled and thanked God for my addiction…

Believe it or not, a year after we got married.

RELATED POSTS
Tags: featured, Spill the Beans