She Was Pretty on the cover of a magazine
Well at least She Was Pretty is getting some mileage out of its fashion magazine setting — the character posters are an array of magazine cover spreads for the leading characters, and the main poster is a cute use of Hwang Jung-eum's face on a cover, used to shield her supposedly ugly "real" face in the drama. Insert suspension of disbelief here.
The new romantic comedy is about two teenage first loves who reunite as adults with totally opposite life trajectories: Park Seo-joon starts out as a chubby nerd who can't even talk to girls, and grows up to become a beautiful, successful magazine editor. Hwang Jung-eum was once the richest, prettiest, smartest girl in school, but her family lost everything and she even lost her looks.
After living most of his life abroad, Park Seo-joon returns to Korea to be an editor for a fashion magazine, and seeks out his first love. But Hwang Jung-eum panics about showing up to see him again when she's jobless and ugly, so she sends her best friend Go Jun-hee in her place. And Go Jun-hee is thrown when she genuinely falls for a guy for the first time in her life, but he happens to be her best friend's first love, who thinks she's someone else.
Naturally Hwang Jung-eum then gets a job at the magazine, where she'll be an intern working alongside Park Seo-joon and Choi Siwon. I don't know how they're going to keep the mistaken identity hijinks going when she works there, but it should be good for laughs. Siwon plays the features editor who looks schlubby on the outside but is sharp and mysterious, and always speaks his mind. In fact, he's the only one in the office who'll go toe-to-toe with the prickly, stubborn Park Seo-joon, which will only fan the flames of their rivalry for Hwang Jung-eum down the road.
It basically sounds like it'll end up being a workplace rom-com with the standard cold-hero-and-Candy dynamic, but with a premise like this, it's all in the execution. Not to mention the chemistry, which thankfully is a safe bet with these two.
She Was Pretty follows Scholar Who Walks the Night and premieres September 16 on MBC.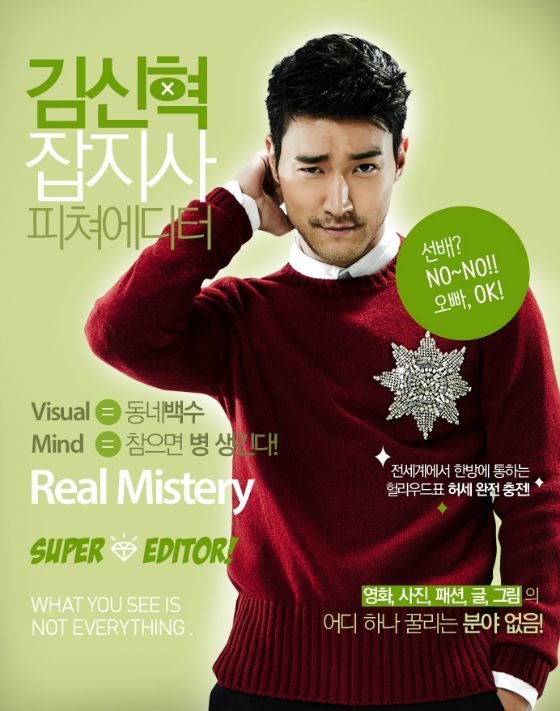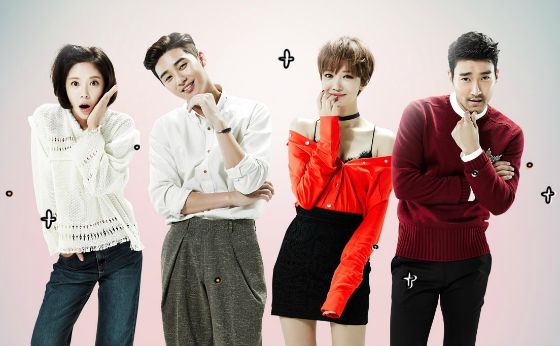 Via iMBC
RELATED POSTS
Tags: Choi Siwon, Go Jun-hee, Hwang Jung-eum, Park Seo-joon, She Was Pretty