Twenty Again: Episode 10
I love this show so much, and I swear it's not even because of Lee Sang-yoon (though really, nobody has the right to be this cute). It's the thoughtful, uplifting story about a woman finding herself and actively taking a second chance at life that makes it so satisfying to watch. Today we not only get more emotional growth for our heroine, but the people by her side step up in her defense, and it's a lovely thing to witness. Because as we've seen, when you love this girl, you really, crazy, stupid love her.

SONG OF THE DAY
Plastic – "만약에…" (If…) [ Download ]
Audio clip: Adobe Flash Player (version 9 or above) is required to play this audio clip. Download the latest version here. You also need to have JavaScript enabled in your browser.

EPISODE 10 RECAP
Nerdy professor face-off! Woo-chul gets angry at Hyun-seok for having his hands all over Nora while trying to relieve her indigestion, and accuses Hyun-seok of having feelings for her.
Hyun-seok doesn't confirm or deny it, but points out that Woo-chul said he didn't care either way—Woo-chul had said last time that Nora only thinks of him as a friend so Hyun-seok's feelings would be one-sided.
He interprets that as tacit permission to go ahead and like her, and Woo-chul gets all riled up as he asks if that's why he dragged Nora back to work for him. Hyun-seok sighs that Woo-chul sure does live a complicated life, and advises him to tell everyone that Nora is his wife and take care of her himself.
When Sang-ye calls, Hyun-seok pointedly acts like it's Nora looking for him and walks away. She says that she was hoping to give Nora a chance to reconcile with Woo-chul, and is surprised when Hyun-seok doesn't get mad. He says that if that's what Nora wants, it's what he should do as a friend.
Except when he hangs up, he sees Woo-chul sneaking off for a secret rendezvous with his girlfriend. So Hyun-seok calls Nora out for a walk too. Hm, what are you up to? Yi-jin plans to send their colleagues back to town first so that she can ride back with Woo-chul, which he thinks is too risky. Just then, they spot Hyun-seok and Nora taking a walk together, and Yi-jin assumes that something romantic is going on between them.
She adds that Nora recently received flowers at school, which sends Woo-chul's mind whirring. His eyes bug out as Hyun-seok takes a step closer to Nora and zips up her jacket for her.
But really, it's Hyun-seok who's most affected by the proximity, and he just stares at Nora for a long beat before getting flustered. He covers up by nagging her not to get sick and miss work. Nora asks how he knew about the tea to cure her indigestion, calling it one of Grandma's home remedies.
He reminds her that he was one of Grandma's regular customers, and gets away with saying that he didn't know it was Nora's grandmother because they kept their relationship a secret.
She says the tea worked wonders, and muses that she can't get a handle on him—one day he's like this, then the next he's like that, "And today you took care of me like an oppa." He says at least she'll never get bored, and she teases that if he flip-flops one more time, they're through forever.
They return to the house and Nora says goodnight to the professors, and Hyun-seok stops her in front of everyone to give her his pajamas to wear to sleep. Squee, why the heck am I so excited that she's going to wear his PJs to sleep? Needless to say, Woo-chul's eyes bug out some more.
Back at home, Min-soo reads over his parents' divorce contract with a heavy heart, and Mom texts to say that she'll be working all night at her part-time job. It seems like it's news to him that she even has a job in the first place.
In the morning, Hyun-seok asks Yi-jin to go bike-riding with him, and she wonders if it's a date request. He tells Nora and Woo-chul to come too, and Yi-jin calls it a double date then. Um, between a husband, a wife, a mistress, and a friend with a one-sided crush? Everybody check for weapons!
Hyun-seok seems to enjoy himself immensely though, and challenges Woo-chul to a tandem bike race to pay for lunch. Then he grabs Nora as his partner and rides off first, leaving Woo-chul and Yi-jin flailing to take off on their bike.
Nora and Hyun-seok have a great time and win the race breezily, celebrating with a high-five. Woo-chul is sore about losing but is prepared to buy lunch, but suddenly Hyun-seok has a change of heart and grabs Yi-jin for the ride back home. He says they'll eat on the way, leaving Nora and Woo-chul standing there awkwardly. Oh, Hyun-seok.
Yi-jin asks what on earth he's doing, and Hyun-seok continues to be cryptically flirty with her, saying that he just wanted to drive back with her. Naturally she wonders to herself if Hyun-seok really likes her.
In the other car, Woo-chul fires off questions about how Nora started working for Hyun-seok again, but she refuses to answer. He sees Hyun-seok's car up ahead and decides to get his petty revenge by speeding up and cutting him off, and actually gloats about it like a child.
Nora yells at him to stop driving so dangerously, and Woo-chul says that Hyun-seok is the dangerous one, calling him a cheater. OMG. YOU DID NOT JUST SAY THAT. How is he not struck down by lightning right now?
Woo-chul says that Hyun-seok is playing both Nora and Yi-jin, and remembers seeing a third woman leave in Hyun-seok's car once (which he doesn't know was Nora). He tells Nora not to fall prey to his charms, but Nora scoffs that Hyun-seok is single, so what difference does it make if he has a woman? She chortles under her breath: "You're the one who has two!" Oh snap. I love that she said it out loud.
Woo-chul has no comeback for that, and just asks why her personality has changed so much. Nora: "This is my original personality!" That outburst echoes in her head over and over again as they drive: My original personality. My original personality.
They pull over at a rest stop and Woo-chul wants to eat, but Nora says that Hyun-seok already brought her porridge in the morning. So he buys flowers for her in an attempt to brighten her mood. Thinking it worked, he brings up her part-time job with Hyun-seok and tells her to quit immediately.
Nora refuses, and says it's none of his business since they're divorced in practice. She plans to keep working there and earning money. Woo-chul realizes that this is because he said he wouldn't pay for school, and offers to pay for everything.
But Nora turns down his money, saying that she accepted the household spending money because she has to take care of Min-soo, but beyond that she's going to make her own living and pay for school herself.
She says that she enjoys the work too, and is happy to be helping a good friend like Hyun-seok. She calls it a win-win situation all around, and asks sarcastically if she ought to quit something she loves doing just to make Woo-chul happy. Muahaha. Badass Nora is so awesome.
They arrive at home, and oh no, Hyun-seok is waiting outside their building to make sure that Nora got home safely. He sees her carrying the bouquet of flowers and assumes that Woo-chul made amends, and tells himself that he did the right thing.
Min-soo is still staring at the divorce contract when they come home, and he's ready to confront them with it on the spot… only he sees that Mom and Dad arrive together with flowers, and is totally thrown. He hides the contract and keeps his mouth shut for now, because it suddenly looks like they're happy again.
Sang-ye is waiting for Hyun-seok when he gets home, and he guesses that her sending Nora there was about giving Hyun-seok a wakeup call, to stop liking a married woman.
She admits that she didn't like seeing him so flustered and torn, and swears that she'd never do something like this if he liked someone who was available. He knows and says he'll get it together. I do believe her; I just wish they knew the whole truth about Nora.
Hyun-seok goes upstairs and takes out his keepsake box, and gets ready to burn the mixtape and his confession card to Nora. But once he takes out the lighter, he can't bring himself to do it and puts them back in the box. Sang-ye asks if he can't burn them, and he says he doesn't want to. He knows these feelings now will pass, but he doesn't want to be rid of his precious memories too.
In the morning, Nora contemplates the flowers from Woo-chul and decides to keep them since the flowers haven't wronged her. He sees her putting them in a vase and puffs up, thinking that it means something.
She dismisses his request for coffee because she has to go to Hyun-seok's office, and pauses in the mirror as she remembers talking to Hyun-seok last night about her latest project for Yi-jin's class.
She has to plan a date in the city with her partner, and he had asked if she was going to buy a new outfit. He assumed dates were the reason why women bought new clothes, and Nora said she didn't know—she'd never been on one. That is so sad, I can't even.
She decides to change into a dress, and Woo-chul spills his coffee while gaping at her. He complains when she doesn't get him ice, but she points out that he drinks his coffee lukewarm, heh.
Woo-chul asks why she hasn't asked him about his girlfriend (he's still lying that it's a very new relationship), and assumes that she's too scared. Nora actually wonders the same thing, like it hadn't occurred to her to ask, and just leaves the question hanging as she walks out. Woo-chul muses that she looks the same, but seems like a totally different person.
Hyun-seok goes so gaga over Nora dressed up for her date that he just openly stares while over-pouring his coffee, like someone stun-gunned him. Dude, if she put on a party dress and showed some skin, I think he might die of a heart attack. He's so blatant about it that she thinks he's teasing her with a fake reaction, and he's happy to let her think so.
She brings up his tough-guy flirting act yesterday, and asks how long he's liked "our professor Yi-jin." He tells her not to call Yi-jin "our professor," and insists that he doesn't like her, but Nora only teases him more and pokes his belly, thinking that he's just trying to hide his crush.
She even thinks that he wanted to ride the tandem bike with Yi-jin, but chose Nora because of her strength so he could win the race. Oh, honey. He just vehemently denies it over and over, swearing that Yi-jin is not his type. Nora asks why he dragged her away for the ride home then, and he barks, "Was I supposed to drag you away in front of your husband?" She stops teasing when she realizes that he did it thinking of her.
He's still staring at her, so she gets self-conscious and asks if she looks really weird dressed this way, and he asks if she doesn't look in the mirror. Of course, he means it in the duh-you're-pretty way, but she takes it in the reverse and guesses that she tried to look too young. So to clarify, he tells her to look around because nobody compares to her, and says that her partner lucked out. Awwwww.
Yi-jin is now under the impression that Hyun-seok is head over heels for her, and that Woo-chul's aggressive driving was because he was jealous about it. Woo-chul just wants to know if Hyun-seok made any advances, and decides that he's definitely a player, though he can't figure out what Hyun-seok is after. Woo-chul gets a text saying that his project proposal was accepted by Sungsam Group, and he smirks.
Nora meets her partner Danny for their date, and he's properly wowed to see her dressed differently. He's a very sweet partner, asking for her opinion on what to eat, and explaining all the dishes and sharing so she can try more things.
She asks if it's because he grew up in the States that he's more easygoing about her being an older student, and Danny says that it's partly that, and partly his curiosity about her. He really wanted to partner with her because he's been curious about her from the start, and impressed with her for sticking with the class.
He decides on a restful date because she works part-time jobs while going to school, so they go to the park to relax and watch Groundhog Day. Nora enjoys herself and looks around at all the other couples, wistfully watching as a father picks up his baby to let his wife nap.
It's a simple gesture, but it makes her think back to being a young mother, when Woo-chul would just sit there and scowl every time Min-soo cried, and Nora had to take care of him all on her own. Ugh.
Nora tells Danny that he doesn't have to wait with her at the bus stop, but he calls it an obvious thing he would do for his girlfriend, calling her his girlfriend for the day. She smiles and thanks him for treating her that way, and says she had fun.
She returns to Hyun-seok's office even though he told her to take the rest of the day off, and asks if the date was short because she didn't have a good time. Nora brightly tells him how great it was, and how sweet and caring Danny was about everything, like asking what she wanted to eat, complimenting her dress, and listening to her.
She says he even opens doors for her like Hyun-seok does, which she credits to them both growing up abroad. Hyun-seok just gapes at her the whole time, appalled that she's so impressed with such obvious things. He asks, "Ha Nora, what kind of life have you been living until now?" That strikes a nerve, and Nora quickly gets up to busy herself with cleaning.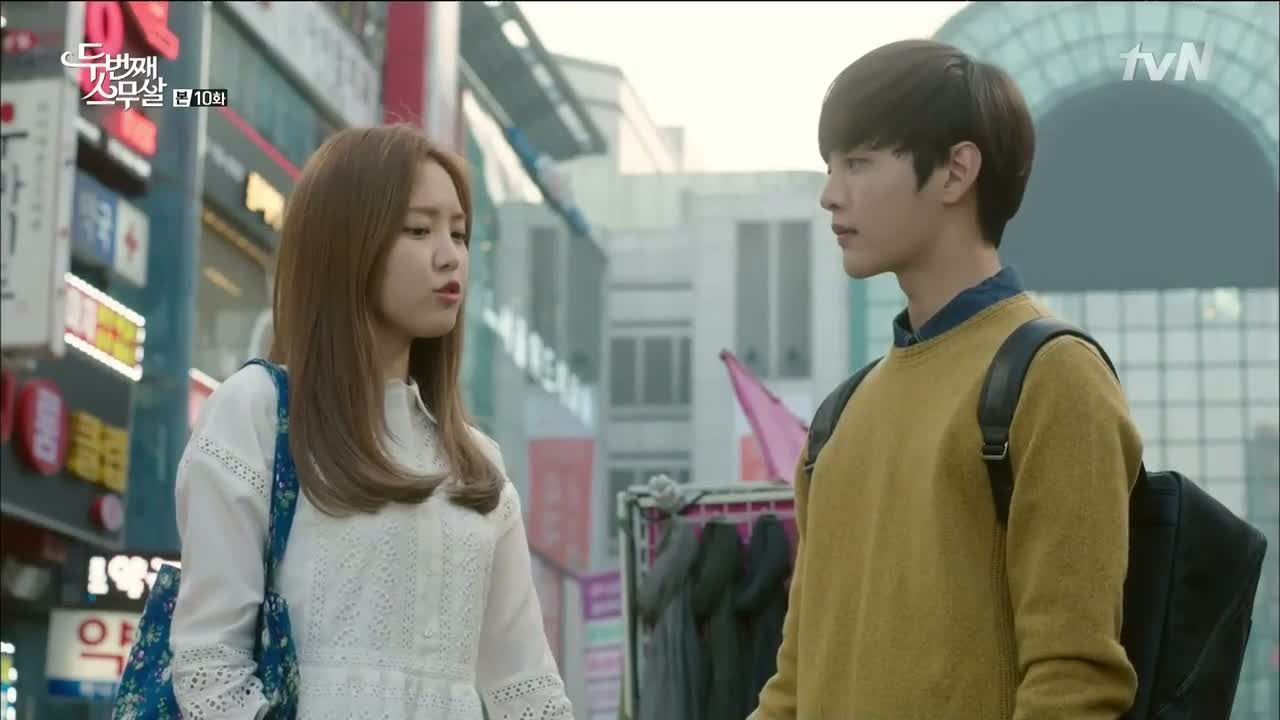 Min-soo is distracted on his date with Hye-mi, and all he can think about is his parents' divorce. He confirmed last night that they're sleeping in separate bedrooms, and he asks what advice she'd give for his friend whose parents might divorce.
She says she'd at least try to stop her parents, though the reason they're divorcing matters, since there are some things that can't be worked out. She figures that in the very least, it's a chance for his friend to move out if he wants.
Nora and her theater class group perform their reinterpretation of Hamlet, about how they would go about making their life choices differently if presented with death. Hyun-seok praises the idea and they ace the assignment.
Woo-chul's meeting goes well and he gets the green light to produce his own version of the theater project. He calls Hyun-seok right away and heads over to declare that they won't be working together anymore, which just makes Hyun-seok's day. He asks Woo-chul to repeat it so that he can get a recording, and Woo-chul obliges: "If I consult on this project again, I'm a son of a bitch."
Woo-chul then demands that Nora stop working here, calling himself her legal guardian, and Hyun-seok gets extra offended to hear Woo-chul call himself that. Woo-chul asks why he pretended to like Nora and then took Yi-jin, and Hyun-seok can't take it anymore and blows up: "Does it look like I took Kim Yi-jin in your eyes? I was sending Nora to you! Because Nora wants her family, so that she can have that—that's why I took Kim Yi-jin, you bastard!"
He calls Woo-chul out on his affair, point-blank, and tells him not to reach for excuses because he saw them together at the theater. Hyun-seok is swearing at him in banmal now, and growls at Woo-chul to hurry up and end things with Yi-jin before he grinds him to a pulp.
Hyun-seok tells him to clean it up before either woman finds out about the other, because Nora is in Yi-jin's class: "If you harm Nora's school life even a little, I won't leave you alone." Woo-chul has been stunned speechless, but now he asks what right Hyun-seok has to threaten him like that. Hyun-seok shouts, "It's my right because I like Ha Nora! What are you going to do about it?!" Omo.
Hyun-seok then argues that Woo-chul was clearly jealous, so he must still have feelings for Nora. That just confuses Woo-chul even more, but Hyun-seok says that Nora wants her family so he's not going to tell her about the affair. She doesn't know that he knows, and he intends to keep it that way.
He ends by saying that Woo-chul is the one who said they won't be working together anymore, so he doesn't ever want to see his face again. Damn, that whole thing was so satisfying, Imma grab popcorn and watch it again.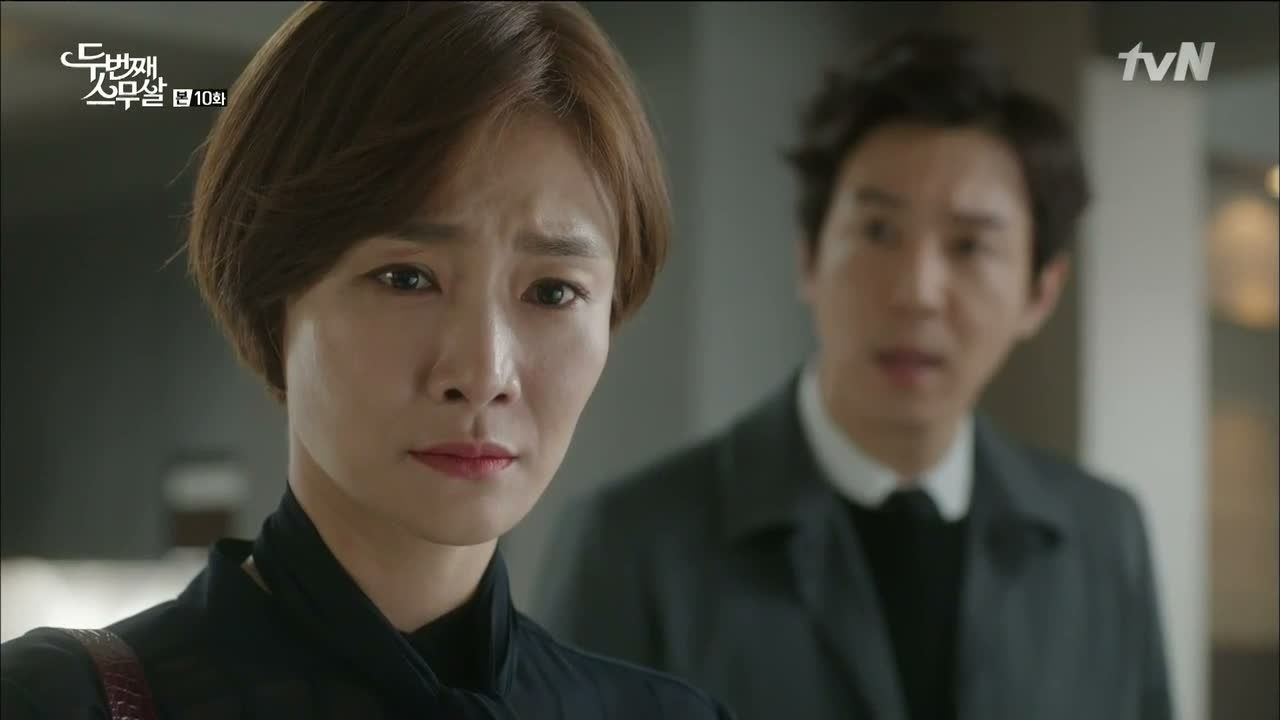 Yi-jin gets a call from the company that Woo-chul pitched his copycat idea to, and she's livid as she calls Woo-chul to meet. She can't understand why he'd go behind her back when doing this project at their school was all designed to raise her father's opinion of him.
Woo-chul admits that it came down to a pride war between him and Hyun-seok, though he lies that the reason he can't work with him is Hyun-seok's crush on Yi-jin. She's upset to hear that he already cut ties with Hyun-seok's project, and asks if marrying her is really his top priority. He doesn't have an answer.
Yoon-young is surprised when Min-soo drops by her dance studio unannounced, though she recognizes him right away from all the pictures Nora has shown her. She can tell there's something on his mind and coaxes him to talk.
Min-soo says that she's Mom's best friend so she must know everything about her, and asks why Mom is going to college. Yoon-young says that it's a rather complicated answer that he should ask his parents about, and Min-soo cautiously says he saw a contract that they signed.
Yoon-young gasps and asks how he saw that, and he realizes that she must know about the divorce. Then he's suddenly shooting a million questions at her, about why they're getting divorced, why they're living in separate rooms, and why Mom is going to school. Yoon-young calms him down and just sticks to the facts, urging him to go talk to his parents.
Woo-chul sits in his office contemplating Yi-jin's question about marriage, and pictures the two women in his life standing on either side of a scale. That you even think this is up to you is offending me right now, though I will admit the visual is funny.
Nora starts to outweigh Yi-jin, but once he factors in Woocheon University and his future as the son-in-law of an assemblyman, the decision is already made in Yi-jin's favor. He decides that the problem is Hyun-seok (really, this is your takeaway?) and his proximity to both women.
Min-soo bursts into Dad's office and says he saw the divorce contract and talked to Yoon-young, and asks angrily if Dad really asked Mom for a divorce because she was beneath him. Min-soo: "How could you do that to her? She's my mom! How could you say that you can't communicate with her because she's stupid? That's a reason to divorce her? She's so good to us!" Oh, Min-soo.
Woo-chul refuses to discuss it, and says that it's an adult matter and that an inability to communicate isn't something that can be overcome in a marriage. Min-soo stalks off before he even finishes, and Woo-chul sighs at all the confrontations coming at once. This is what we call reaping what you sow, buddy.
Nora is delighted when her new comforter for Min-soo's bed arrives in the mail, and he comes home to find her laying it out in his room. She proudly says she bought it for him with the first paycheck she's ever received in her life, and he asks angrily why she's wasting her money on stupid bed linens.
He gets mad and asks why she should care when she was planning to die alone, and shows her the divorce contract he found. He says he heard everything from Yoon-young, and asks how she could keep him in the dark about her dying. Was she just planning to die alone? He cries that he might be bad to her, but he's still her son and had a right to know.
Nora tells him that she was planning to tell him in three months, because he had just become a college student. He asks what she would've done during those months—just wait to die alone? She points out that she's not dying, but Min-soo argues that that's not the point, and Nora's eyes well up with tears as she says she's sorry.
Min-soo takes Mom's hand in his, and says, "I'm sorry. I'm sorry, Mom. For making you lonely, I'm sorry." He hugs her and cries on her shoulder, and Nora cries as she pats him on the back. Great, now I'm crying too.
He asks why she didn't tell Dad about being sick either, and she just holds him tightly as he cries. Woo-chul comes home to see them like this, and scurries away to his room as Nora glares in his direction.
That night she sits in her room asking herself all the questions that have been lingering on her mind lately—why she didn't tell Woo-chul when she thought she was dying, what kind of life she's led up until now, and why she hasn't asked about the affair.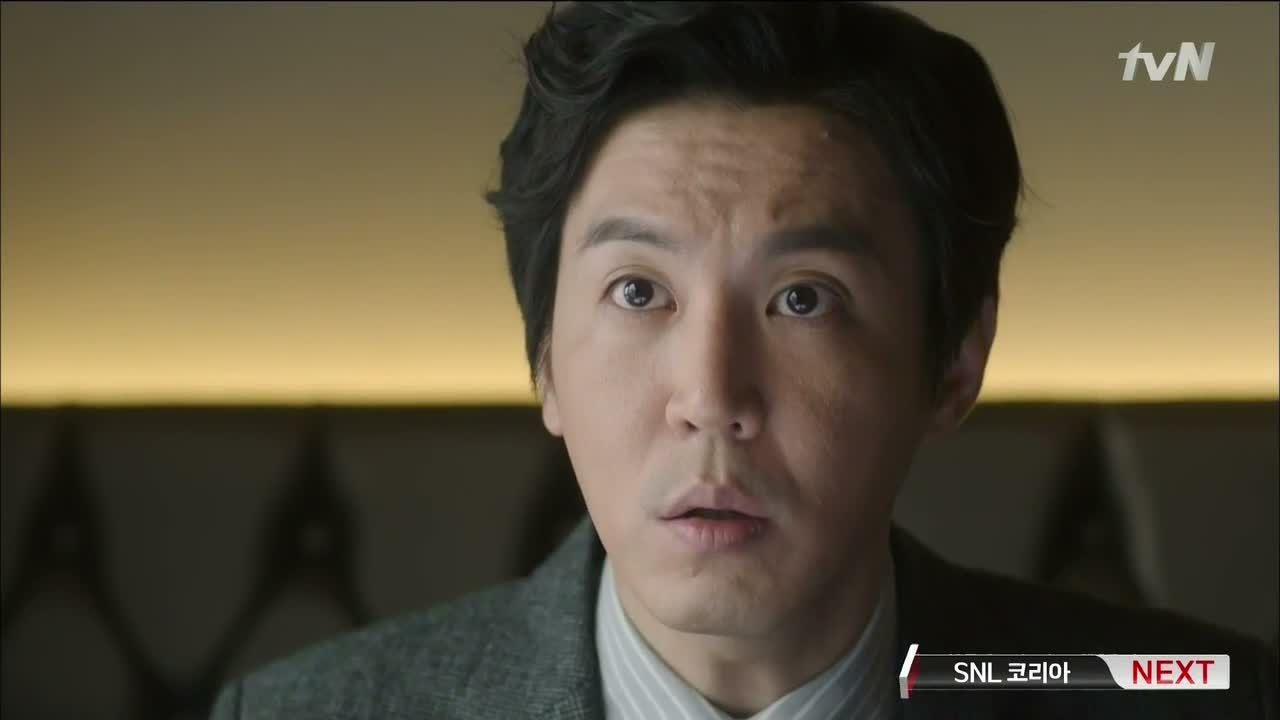 Woo-chul sits up that night too, racking his brains to try and figure out a solution to his tangled web. He comes upon an idea, and the next day at school he agonizes over how to bring it up with Nora. But she beats him to the punch and asks to meet, so he heads to a coffee shop where he's momentarily mesmerized by how beautiful she looks by the window.
But then he gets his head on right and presents her with a new deal: If she leaves Woocheon University, he'll help her go to a new school next year and pay for it too. And to himself, he thinks that everything will be solved by Nora leaving Woocheon—he'll lie to Hyun-seok that he broke up with Yi-jin, and he'll get his divorce in June.
Suddenly he's broken out of his reverie by Nora asking if he has a lecture today. Ha, did he just imagine that whole thing? Nora confirms that he has the day free, and says, "Then let's go notarize and process our divorce." HUZZAH. He's so stunned that he asks her to repeat it, so she takes out their divorce papers to make it crystal clear: "Let's go to court. Right now."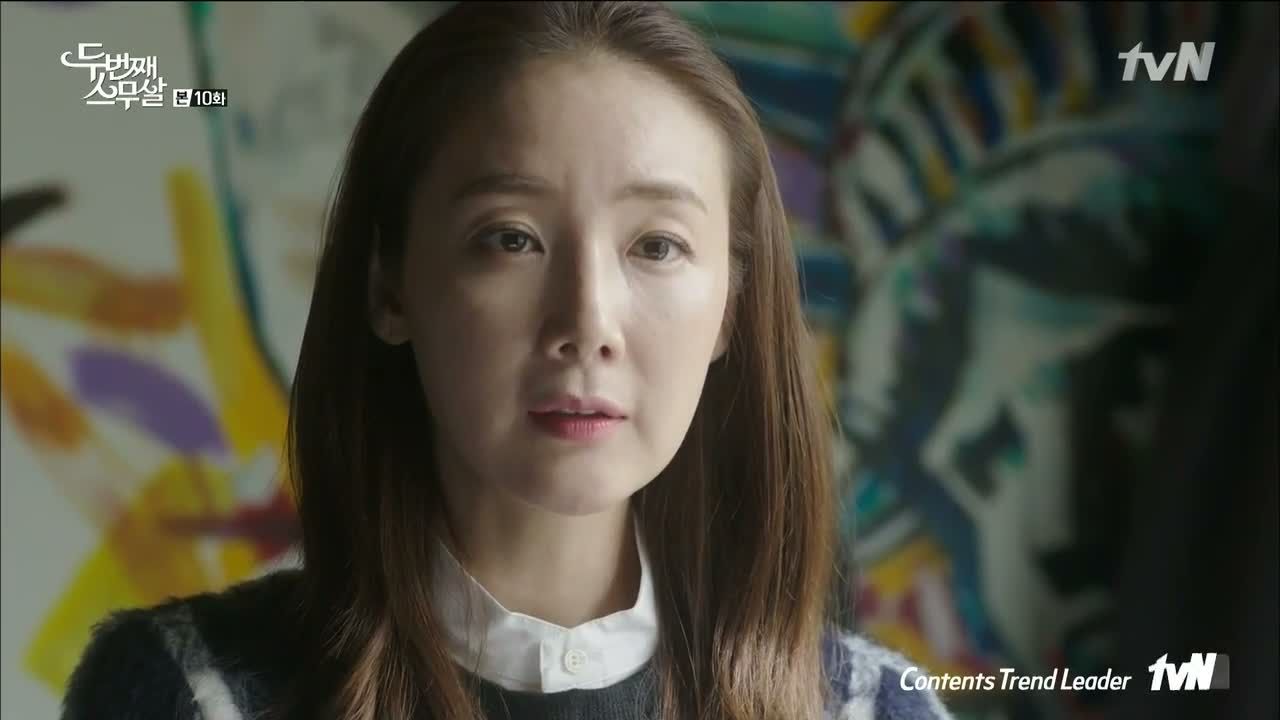 COMMENTS
Go to court! Go to court! Go to court! Please, no backing out or traffic accidents on the way. I got excited once before and they didn't get divorced, but this time it'd better happen, ya hear? It's just so satisfying for Nora to have come to this decision on her own, without anyone needing to push her into leaving Woo-chul. Because it means more that it's not a reaction to his cheating, or anything to do with Hyun-seok. This is about her, and how she's not happy in this marriage. Bit by bit we've seen Nora recover parts of her old self, from her ability to sass anyone to her dreams of dancing, and her sunny, spunky personality, until finally she's the one shouting to Woo-chul that this is her original personality—this Nora, that he never knew. And the more she settles into that realization, I think she finally saw how little of her true self she'd been with him.
All along, Hyun-seok has been angry about the life she didn't get to have, mad on her behalf when she hadn't been to the movies or gone on a real date, or had a man ask her what she wanted to eat, for crying out loud. But I think Nora never let herself believe that she deserved to be treated with respect, which isn't hard to imagine when Woo-chul is her only barometer. But it's nice to have her eyes opened by such simple things as going on a fake date for a class assignment and being treated well for three hours. The impact is doubled when Hyun-seok calls what she thinks is gallant, gentlemanly behavior the most basic, obvious date etiquette. That moment made me cringe because she was clearly embarrassed, but it's important for her to know it, because she's at a point in her self-discovery that it lands with her—that she deserves to be treated with respect and love. I don't even think it's about finding that in someone else; she just needs to see for herself that Woo-chul doesn't treat her that way.
And though we might learn differently, my guess is that Nora never asked Woo-chul about the affair because she's not in love with him either. To her, Woo-chul and Min-soo are just her family and her entire world after Grandma, and their relationship means security and stability to her. But she never got jealous of the affair or chased him down to catch him cheating again, or even tried to find out who the other woman was. She never asked about it again, which strikes me as far less jealous than Woo-chul is acting around her and Hyun-seok these days. I'm just so happy that she's made this decision about herself, and that now divorce is a choice she's actively making, not some horrible event that's happening to her. I just hope that Woo-chul doesn't suddenly get cold feet about it now that old feelings have been stirred up.
The payoff with Min-soo was really moving in this episode, and I like that he went to Yoon-young because otherwise Nora would never have told him about her cancer scare. He stuck to his usual prickly way of expressing it (guess he can't change personalities overnight), but it seemed really true to life, the way you get mad at your mother for wasting her precious pennies on buying you something and express it immaturely by yelling instead of just saying thank you. I found it really believable when his reaction to the cancer news was to be mad at her for keeping it a secret and planning to die alone. It's the sideways confession that makes it so realistic and moving. And when he tells her that he's sorry for making her lonely, it feels like he finally grows up, just a little.
Hyun-seok may still be just as immature as he always was in front of Nora, but his way of loving her behind the scenes just slays me. Granted, he has all the wrong ideas about what Nora wants and how happy she is with Woo-chul, but that doesn't change the fact that he could've chosen to make Woo-chul look like the bad guy and swoop in to be the big hero. He could be selfish and try to win her over even while she's married, and he could've barreled his way into her business by declaring that she deserves better, so she ought to be with him. But he doesn't do any of that, because no matter how much he disagrees with her, he respects what she wants for her life, and wants to be a good friend who helps her get there. And that makes me love him so, so much. I do want him to find out the truth soon though, because while his smackdown with Woo-chul was immensely cathartic, I don't want him helping them along anymore. That, and I would sell my mother right now to see his face when he finds out that she's single again.

RELATED POSTS
Tags: Choi Ji-woo, Choi Won-young, featured, Kim Min-jae, Lee Sang-yoon, Twenty Again