A kiss with Rain is a kiss with Ajusshi
Okay, this was the teaser I was waiting for when they said that Come Back Ajusshi was going to be about a man and a woman who are both possessed by ajusshi ghosts. Because a kiss is never just a kiss when body-swapping hijinks are in play, right? The second teaser is out for the new SBS Wednesday-Thursday afterlife drama, and we finally get to see Rain and Oh Yeon-seo in action. Lip-action, as the case may be.
Kim In-kwon stars as middle-aged department store manager who suddenly dies from overwork one day. He leaves behind a wife (Lee Min-jung) and a daughter, and is granted a chance to return in Rain's body to tie up loose ends before he passes onto the afterlife. I wonder if he just got lucky with Rain's body or if it's a reward for being a good person.
Kim Su-ro plays another ajusshi ghost who comes back at the same time — he's a gangster who lived a rough life and then became a chef, and he'll possess Oh Yeon-seo's body. Why this leads to the two ajusshis kissing each other is beyond me, but maybe they can't control what's happening? Is it Fate's trickery to stick them in those bodies? In the teaser Kim Su-ro has to keep telling himself, "You're a man, you're a man," but can't seem to overcome his host body's desire to kiss Rain. It's an understandable problem, even for an ajusshi.
I love the montage of co-star reactions to the ajusshi-on-ajusshi kiss. Ra Mi-ran is gleeful, Choi Won-young calls it dirty, Honey Lee warns them to stop it, and Lee Min-jung is in shock. Oh Yeon-seo returns to her senses mid-kiss and kicks Rain away, even though I'm pretty sure she (he?) is the one who initiated the kissing. I don't know how these two will fall in love with two ajusshis behind the wheel, but it should be entertaining to find out.
Come Back Ajusshi follows Remember—Son's War and premieres February 24.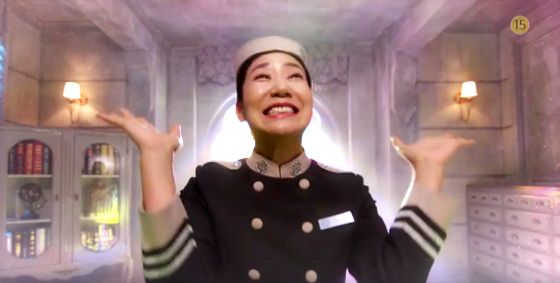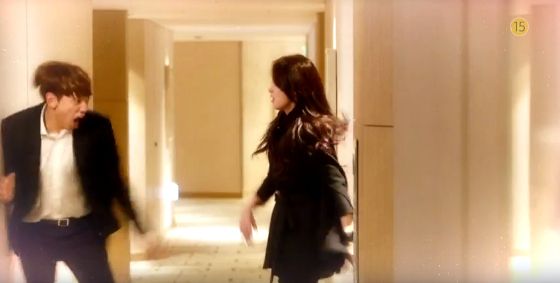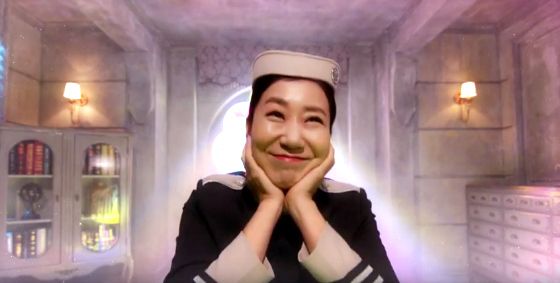 Via SBS
RELATED POSTS
Tags: Come Back, Ajusshi, Kim Su-ro, Lee Min-jung, Oh Yeon-seo, Rain