Spill the beans: Language appreciation, real world escapism, and cat blaming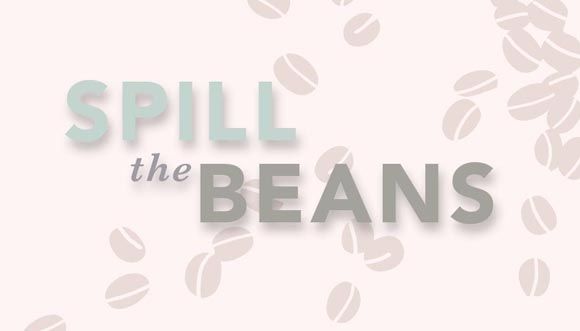 So many dramas, so little time. So how is it that we keep making time to watch them? Has to be some sort of paradox.
To submit your story, email us your stories, and we'll keep sharing them as long as you guys keep sending them in.

Marcia takes cultural appreciation to a whole new level:
My kdrama addiction started in 2010 when I spotted Jumong DVDs at our public library. For some reason I thought it would be an interesting series to watch, even though I knew nothing about Korean dramas.

I had been to Korea twice with my husband's taekwondo school and enjoyed traveling around the country. I didn't know anything about popular culture, though. My husband and I loved Jumong and have watched other long historical dramas together like The Kingdom of the Winds, Emperor of the Sea, and Queen Seondeok.

I met a Korean woman at our annual International Festival, and we became good friends. She introduced me to many of her Korean friends and got my husband a job teaching taekwondo at a local Korean church. We have been warmly welcomed by the Korean community. I now take Korean classes at the church and take part in Korean holidays. We have also started eating a lot of Korean food! I even have my own hanbok.

There is a new magazine in Indianapolis called IndyKorea, and I have started contributing articles about a non-Korean perspective on Korean culture. Many Koreans are amazed by how much I know about Korean culture and dramas. I've probably watched over sixty dramas in the past five years. (Also, I like Running Man and The Return of Superman.) I can understand a lot more words now, but I still need the subtitles.

Dramabeans has helped me so much in understanding what's going on in a drama. We are heading back to Korea this summer, and can't wait to see it with a new perspective! It would be great if I could see Running Man or a drama being filmed. I've become pretty obsessed with everything Korean!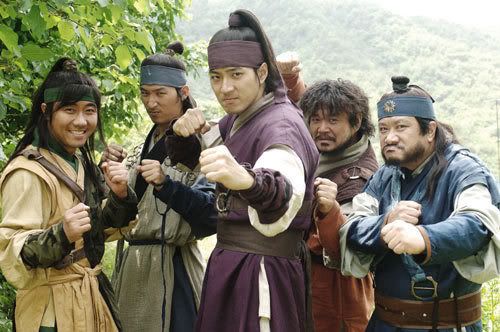 We totally get the Song Joong-ki love, xingii. Great drama shoutouts, too.
I think I have always been susceptible to addiction, as prior to getting into Korean dramas I was really obsessed with anime. I would do major marathons over my summer break in high school. Towards my final high school years, I had discovered kpop in 2009, and I started to get really interested in that. My drama obsession started when I went over to a family friends' house. She gave me a few Japanese and Korean dramas with a hard drive, and she said: "My Girl is my favorite drama, give it a go, it's actually hilarious. I have rewatched it heaps of times already."

At first I wasn't too interested, I got to watching the Japanese dramas she gave me first (Hana Kimi), because I was more familiar with hearing the language due to my anime marathons. At that time, I thought Korean sounded quite strange, as I was not used to hearing it. Once I had finished all of the Japanese content she had given me, I decided to finally give My Girl a go. To my surprise, I liked it more than I expected to. She was right in saying that it was quite a funny drama. It's so strange to think that Lee Dong-wook was the first leading man in a kdrama I had ever seen (and liked). I really liked Lee Jun-ki too, although at the time I thought his hair was a little bit too much, lol. I didn't think that I would like Lee Jun-ki's character that much, but I did actually feel sad when he was subjected to the typical second lead treatment, and I was moved by his sincere acting. (As of now I am a major Lee Jun-ki fan)

It's safe to say that after My Girl, my interest in kdramas was piqued. I ended up watching You're Beautiful and Secret Garden back to back. Additionally, my first ever historical drama was Sungkyunkwan Scandal. I saw Song Joong-ki and I fell in love. Like seriously, he was my FAVORITE character ever, and my FAVORITE actor ever. (He'll always be special to me because I see him as my first MAJOR Korean actor crush.)

I was enamored by his beautiful face, his awesome acting and beautiful hanboks. The Yoo Ah-in/Song Joong-ki bromance will forever be iconic, and I consider it a forever favorite. I think from watching Sungkyunkwan Scandal, I became really interested in the history, the culture, and the traditional outfits. I am a major sageuk addict, and my only frustration is that not enough people give sageuks a go. (Shout out to the amazing Tree with Deep Roots and currently airing Six Flying Dragons! My life is consumed by this right now.)

Before I knew it, I really enjoyed the sound of hearing spoken Korean, I got more into kpop and watched more and more dramas. Now, it's pretty much taken over my life, most of my songs are Korean, and most of the shows that I watch are Korean dramas. I have also formally studied the language at university for a while and now I'm still trying to self study to get better, so that I can eventually watch my dramas without subtitles. Someday…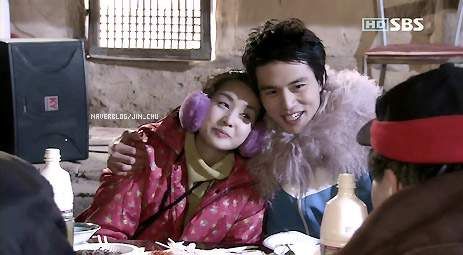 This is my first time hearing an addiction story that sprouted from Full House Take 2. But hey, there's a first time for everything, as lolcoolcat123 explains:
So let's get started! This happened four years ago, when I was in seventh grade. One of my friends suggested that I should start watching anime, which I really got hooked on and still love watching. Then she suggested that I watch Full House. I thought it would also be animated, but when I saw that it had real people, it kind of turned me off. (I was so into anime that real people giving it a shot in acting was something I didn't even want to consider.)

I held it off for weeks, butt hen one day decided to give it a try and loved it! But I still didn't get pulled into the amazing wonderland of kdramas… yet! Soon, I found out that Full House Take 2 had just finished airing. I loved the absurdity of that drama so much that I couldn't help it! But you see, we didn't have wifi installed at our house then. So I had to hold off of kdramas for about six months before we moved to another place and Dad finally decided that we NEEDED wifi. And from then on, I have been watching kdramas and loving kpop (BTS is my favorite band!!).

Now I have my tenth grade tests and unfortunately can't really watch kdramas for now, but I have two months to go before I can finally catch up with all of them. Of course, tests don't stop me from stalking this website every single minute for new recaps and updates!

I know my story wasn't that dramatic, and the fact that my storytelling skills are really bad (like really!). But I want to tell everyone to be proud to be an addict. You see, I have had a hard time because of my love for Korea. I didn't get bullied or anything, but whenever I would share this "embarrassing" secret with someone, they would give me this look, which I feel many of you can relate to. It's just that here in India, especially the place where I live (Mumbai), doesn't seem to have many people following the Korean industry. It's just sad how boring their lives are! Okiee, byee! Love all you beanies… in fact, I love this whole community!

Xoxo, Me!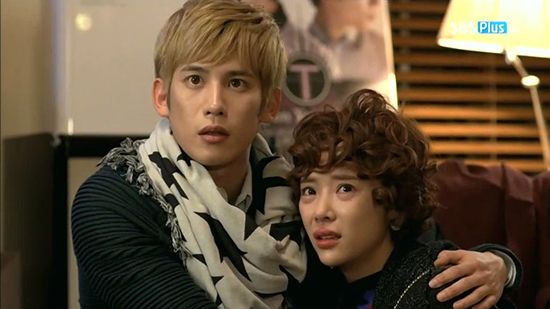 Dramas are at their best when they're providing us a little relief from life, as Meron tells us:
Hey Dramabeans,

So I saw this little blog and decided I should put in my little story. It all began six years ago, when twelve-year-old me got the latest iPod and figured that there HAD to be a way to watch TV shows on my phone. After searching through the app store, I came upon Viki and clicked on it to see what the contents of the app looked like.

Well, at the time I was obsessed with the manga Playful Kiss, and the drama was featured on the app. However, I didn't know that, but then the images on the app of scenes from that drama seemed really familiar to me, so I decided to give the first episode a try. And I LOVED IT.

And when I found the world of kdramas, I became so happy! It was like a new world. I am now eighteen and love every genre of kdrama. Around eleventh grade, I got into kpop, and that summer I paid attention to only kpop, but it was senior year when I got really back into kdramas again and remembered just how they would separate me from the real world, and allow me to relax and clear my mind from the pressures of the real world.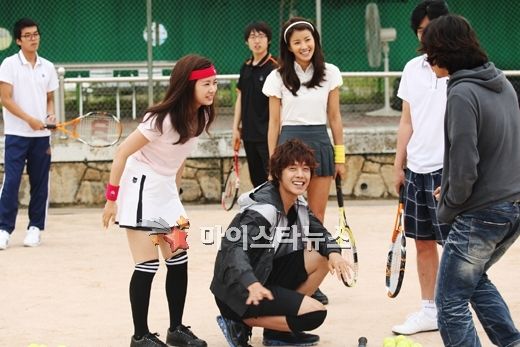 Cathy has the coolest cat ever, and a very emotional story to share.
It has now officially been a year since I started watching Korean dramas. It is a long story and a little sad, but it basically boils down to: It's my cat's fault I am now addicted to Korean dramas.

I had just found out my uncle had been admitted to the ICU for his cancer. There wasn't anything more they could do and they were going to transfer him to a hospice center to live out the last few days in comfort. I was sad and looking for something fun on Netflix to take my mind off it. I browsed for over an hour and couldn't decide on anything. But then I got up to go the bathroom and heard the TV start. I heard what was clearly not English and wondered what was going on. When I went back into the living room, my cat (named Bob) was having a fabulous time playing with the remote.

Bob thought we were playing a game of keep away and wouldn't let me have the remote back. My cat had started Cunning Single Lady (or Sly and Single Again). Bob is very stubborn, and has an endless amount of energy, so I gave up and decided to give whatever he had started a chance. I had no idea what was happening, but after the first episode was up, I let the second one start as Bob was currently sitting on the remote. Next thing I know, it was three in the morning and I was supposed to be up at six to catch a ride back to go visit my uncle. (Our family was trying to make sure he didn't have too spend too much time alone, so we were taking turns being at his side.) I took a quick nap and went off to visit my uncle.

He couldn't really talk because his lungs were filled with fluid, so I just chattered on for a long time about this random Korean show I was watching. He listened and laughed. I went back home and quickly binged the rest of the show. The whole time I was watching this, I was texting my best friend about the show. She was with one of her coworkers who happened to be from Singapore. He said that if I didn't mind watching a subtitled show, I should watch 49 Days next. That is the show that made me forget I was watching a show in a different language. In hindsight, maybe not the best show to watch at that moment, as it hit me hard and I cried like a baby watching it. Right around when I finished it, my uncle died the day after Easter. I took a few days off of work for the funeral and other family events, since he was my mom's younger brother.

When I wasn't with family, I started watching Boys Over Flowers because I wanted to watch something more lighthearted. This show caused many a "rape rant," as my friend dubbed it. (Seriously, how many times was she threatened with rape or molestation in that show?) While those parts annoyed me, that show had me hooked, or more accurately, Lee Min-ho did. Which led to City Hunter, which has led me to so much more. Now it is assumed by all of my friends and family that if I am not out doing something, I am at home watching a Korean drama. So many jokes about it. My older sister even watched a couple just to figure out what I was talking about.

I found this website while trying to figure out what the word "oppa" meant. I don't normally post or write e-mails to sites like this. I am a perpetual lurker. My grandfather died last week (rough time of year for the second year in a row, here is hoping next year is better). After talking with my dad (it was his father who died), and then my sisters, the next thing I did was go to this website. I wanted a good show that I could watch and not have to think about things. It also made me realize I spend a lot of time on this website, reading recaps or deciding what to watch next. Without this site, I don't know if I would be as invested in Korean dramas. I have a one-stop place to go to for explanations on certain cultural things I didn't understand about a show or for recommendations on what to watch next. (Turns out there have been so many puns that I missed, and I love puns.) You guys do a great job and I love your website.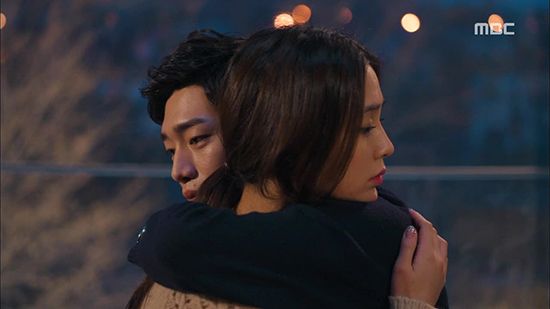 You're not an alien, Sivibi. Trust us.
First of all, I just wanna say that thank you Dramabeans for doing such hard work recapping all those crazy Korean dramas. I have fun reading your thoughts and your insights. Such an inspiration.

My Korean drama story started off with All About Eve and Hotelier back in the early 2000s. But, I never really said that I was a kdrama addict at that time.

The first trigger was Triple. Lee Jung-jae, Yoon Kye-sang, and Lee Sun-kyun's friendship started showing me the other side of kdrama. I could see real life in a drama. Because they are brilliant actors, aren't they? Then, I watched more dramas, and I found myself having strange favorites. While others were crazy about one particular drama (you can name all popular dramas), I would love the opposite ones, or the underdogs. So next, I encountered Dr. Champ and What's Up and finally had the realization that I loved less dramatic dramas and more realistic ones. I watched and rewatched What's Up a zillion times. I love Jo Jeong-seok the most as an actor. Others might love You From Another Star or Heirs, but I couldn't even believe that I didn't like those dramas, haha.

And FINALLY! Last year, I encountered Misaeng, and it officially ruined everything! Standard-wise, talent-wise, story-wise, cinematography-wise, and everything else. Gosh, can you imagine that I couldn't move on to the eighth episode of Yong Pal? And I was back with Misaeng again and again and again. I even made notes from each episodes haha. I could catch all the small details. I can write pages and pages about that drama. I love how all the actors (literally ALL!) could give 100% with their performances, from top to bottom. My eyes were all for Lee Sung-joon, who plays the former boss of Ahn Young-yi (the boss of Samjung) and of course, Manager Ha! His little proud smile for Ahn Young-yi got me the most! I was so happy to find that Dramabeans had similar thoughts as me. That means I am not really an alien. Believe me, sometimes I feel like one.

To prove that Misaeng ruins everything, I couldn't even bear to see the first episode of Descended From the Sun. I kept replaying Signal's episodes and am currently crazy about Marriage Contract. But Misaeng has made me see movie quality in dramas. I now can take note of the hard work the writer puts in to create great dialogue. I take note of the cinematography, the makeup, and all the other stuff. I don't watch a drama because of the flower boys, but more to see how it delivers, how it draws empathy and emotions out of me.

After Misaeng (I watched it in early 2015), I have watched thirty more titles, both finished and unfinished. Many were left unfinished, because I just couldn't bear the story or how great actors could be turned into kdrama morons. They are originally great actors, but because of the script, they go back to square one (biggest disappointment: Warm and Cozy).

Now, I am more picky about which kdramas I watch, and your reviews and recaps are what I go to first before I get into a drama. If your reviews say positive things, then I'll dare to watch. 🙂 Keep rocking, Dramabeans…
AnnaBanana has been raised on kdramas, and we can only be jealous of her for it.
The earliest memory I have of watching kdramas was back when I was in first grade. This was the year 1997 (which Answer Me 1997 clearly reminded me of—talk about nostalgia!) when Star in My Heart starring Ahn Jae-wook and Choi Jin-sil was airing. I was very much like Shiwon (Jung Eun-ji) and her mother in the Answer Me 1997 series singing along with the "Forever" song by Ahn Jae-wook in that drama. And especially in the last scene of the last episode, at the concert! I remembered sneaking into my mother's room pretending that I didn't understand the lesson, and would ask her to help explain my Chinese lessons while she was watching the show. They only used to air it on Chinese cable channels around eleven at night here in the Philippines back then.

The Philippines hadn't caught the kdrama Hallyu fever yet, so it was dubbed in Chinese. That was my very first drama, and it was more than enough to get me hooked on the wonderful world of kdramas. Back then, it was still all the common themes and plot points. I remember watching Eugene's first drama Loving You, and Choi Ji-woo's drama with Kim Seung-woo, Mr. Duke. Those are some of the underrated dramas during that era. Who could also forget All About Eve, or Hotelier with Jang Dong-gun and Bae Yong-jun, which made our hearts melt at a very young age?

I continued to follow kdramas, especially when the big ones such as Autumn in My Heart, Winter Sonata came out. I had a bit of a break during university years, but was hooked again after seeing Boys Over Flowers and Secret Garden. Ever since then, I've been an avid follower, and I must say that with tvN and a lot of cable networks in the game, there is now more variety, genres, and interesting stories compared compared to the typical kdrama plotlines.

I also started to get into kpop after Big Bang. And thereafter, since idols have crossed over to the kdrama scene, I've also been following really great actors/actresses such as D.O., Eunji, Seo In-guk, etc. So many great dramas have come out lately, such as Answer Me 1988, Descended From the Sun, etc., and are really making such a dent in this world. I'm really glad that I've been on this bandwagon from way back. It'll be twenty years next year for me since the first time I watched a kdrama, and am very glad to be with this community. I love fangirling, and love the wonderful stories that we are able to enjoy thanks to this industry! The song "Forever" by Ahn Jae-wook is the best description I can think of for my love for kdramas.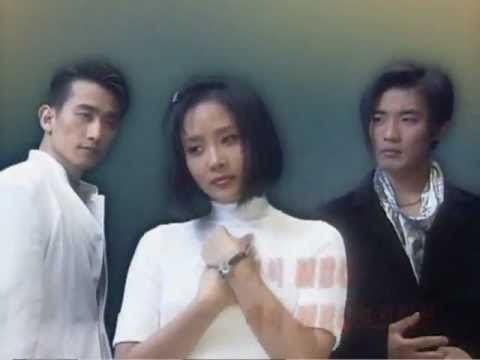 By "evil" friend, surely JellyBelly means "awesome" friend.
It actually took me a while to gather up whatever courage I had to pen this down and submit it, since I've always been a silent reader here on Dramabeans. Then again, I think my drama addiction appreciation pales in comparison to the many Spill the Beans stories that I've read, haha. So here's my story.

Back in 2011, I was a first year university student studying abroad in the UK. One day, an evil friend of mine decided to introduce me to something called Korean dramas. She recommended this particular show which I can't for the life of me remember. I highly suspect it might have been You're Beautiful. Life was boring at that time so I decided to heed her advice and streamed it online. Lo and behold, the floodgates opened and I was pulled into this life-sucking abyss called the World of Kdramas.

After that very first drama (whose name I could never seem to remember), I did not do the usual thing of frantically searching for more dramas to watch. Instead, I proceeded to watch the darn thing at least one thousand—… okay, fine maybe just three or four times, fully appreciating the visuals it provided. After which, I finally decided to move on with life and find something else to watch and go crazy over. That marked the start of countless sleepless nights, absence from social activities, drama marathons, and of course, a very long and painful addiction that I still suffer from to this very day (albeit a little less severe now). Life was basically on semi-hiatus while I immersed myself in drama wonderland.

Fast forward five years later, I have miraculously graduated and am currently working. The total number of dramas I've watched in its entirety is *drum rolls* 112(!!), and those that I've started and never got about finishing add up to 26. I know, shocking!!! Even I am shocked, and I've yet to include dramas that I'm currently watching. To make things worse, these numbers are for dramas alone. My numbers are very precise because I have resorted to making various lists to keep track of the mountain of Korean shows I've watched, including movies and variety shows. I even follow Korean baseball games faithfully (go Doosan!).

Despite having studied Korean for about four years and being able to watch most shows without subtitles, I still have trouble focusing on the drama itself, simply because I'm always so busy staring at (whichever) oppa's perfectly sculpted face that it makes everything else a blur. Trust me, I'm not exaggerating when I say even the dialogue fades into the background. Am I the only one experiencing this? I seriously think I might have an issue.

Growing up didn't seem to add much to my maturity as I continue to squee at the sight of my ridiculously handsome oppas and put posters of them up on my wall of fame. Every time a hit drama comes along, I create a Twitter/Instagram account to serve as a platform for my fangirling, just so I don't bother my family/friends with my unending professions of love and unconfined craziness. Just to name two super crazy moments, Healer gave rise to both an Instagram account of 10,000 followers and a YouTube account of 1,300 followers, and Descended From the Sun caused a following frenzy of more than 1,000 people on my Tumblr. Ahh, the things I've done to feed my obsession..

Now that I've told my story, I'm not that embarrassed anymore. To see it in a different light, it's actually quite a feat to watch so many shows in a lifetime, and I've barely reached my mid-twenties, hahaha. Not that I'm super proud of that, lol. Lastly, shout out to my evil friend—yes, I'm talking about you, and text me when you read this!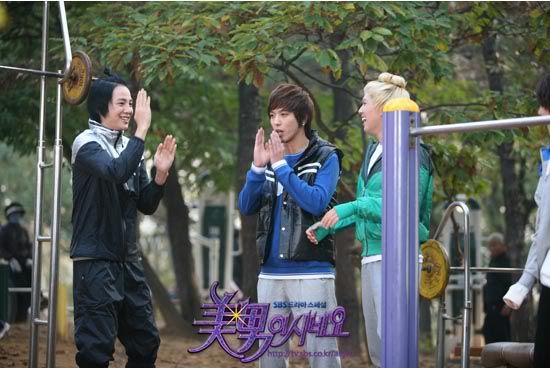 We wish dreamerindramas good luck in life and love—and if you do find yourself in a love triangle, you better let us know.
I used to watch Hong Kong dramas and sometimes Mainland China dramas. While surfing the internet, I discovered MySoju and came across Boys Over Flowers in eighth grade. At that time, the drama had already aired halfway and I spent that very night marathoning the episodes. I lied to my mother who kept on telling me to sleep and said I was doing homework.

Throughout high school, nothing changed. I came home late, watched dramas to get away from reality, did homework and slept late. It was a continuous cycle, and often I only had two to four hours of sleep. I was doing well in school, but not as well as I wanted to, and not as well as my parents expected.

Now I am in college. For the first two years, I managed to focus in my studies and I only watched dramas at the end of the day. However, I transferred to another college and have been stressed out by the increased amount of homework plus the two hour round trip commute. Because of feeling so stressed out, I spent more than half of the time watching dramas such as Descended From the Sun, One More Happy Ending and Come Back, Ajusshi. That continuous cycle I mentioned earlier has reactivated again! I work on Creative Cloud programs and am on the laptop all the time. So when I am watching dramas, of course, my mother thinks I am doing homework.

But the aftermath of watching dramas has hit me hard. I easily have a one sided crush on my male friends. My campus used to be really small, and I often bumped into them. I thought it was fate. I thought I would be in a love triangle.

My heart beats faster when I see this one person. He is so cute and smart.
If only my life was like a drama heroine's… Or maybe I am the star of my own drama, haha.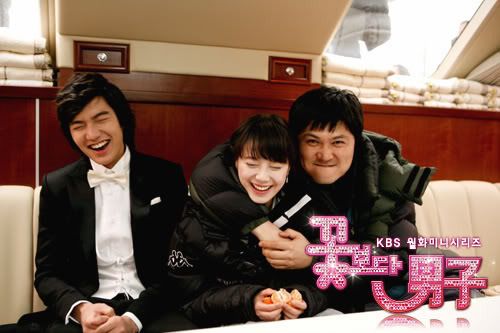 RELATED POSTS
Tags: Spill the Beans