KBS cuts medical mystery Beautiful Mind by 2 episodes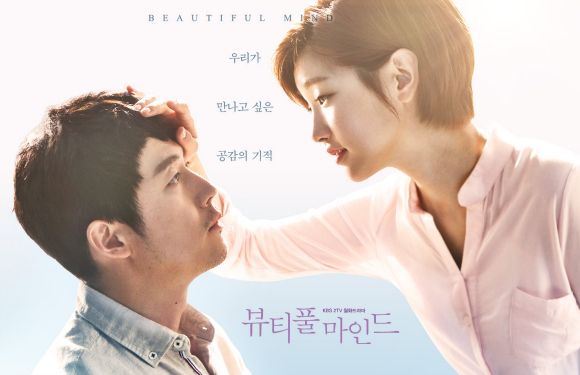 Well, KBS is pulling the plug early on its medical mystery drama Beautiful Mind, from 16 planned episodes down to 14, and it's incited furor not only among fans but the producers as well.
When news first surfaced that this cutback was in consideration, the broadcaster cited the upcoming Rio Summer Olympics as the reason, which prompted discussion over adjusting the schedules for KBS's fixed programs, of which Beautiful Mind was one. Um, you're figuring this out now? When opening ceremonies are on August 5? Maybe it's my post-surgery drug-fueled haze talking but nothing there adds up. Who does your scheduling and why do they still have a job?
In response to that news, a staffer from the show called out KBS's move on their personal SNS account, calling the Olympics an excuse, the KBS line that "we're still in talks" a lie, the move "dirty," and that 4% ratings shouldn't be looked down upon. But now the cutdown has indeed been confirmed, and another source from the show explained that when talks started two days ago, the cast and crew sank into a gloom; only very high-ups at KBS and series lead Jang Hyuk knew ahead of time, and the news was a shocker to everyone else.
This source added, "KBS wanted to cut Beautiful Mind as quickly as possible. They even talked about cutting down from 16 episodes to 12 at first. From the start, KBS asked writer Kim Tae-hee to cut down to 12 episodes, but the writer said that would affect the story too much, so that didn't happen. KBS was set on cutting the show, and after multiple talks with the producers, they finally came to the decision to cut it to 14 episodes. The staff and cast were given the internal report today (July 22)."
Fans were irate as well, as the show has been generally acknowledged as being well plotted and compelling, despite its low ratings, which have been unable to break 5%. Perhaps that's because the competition is stronger, with SBS putting out its romance-heavy Doctors and MBC chugging along with its long-running revenge drama Monster, although personally I think a show like Beautiful Mind was always going to be a cult drama. And it saddens me that KBS is so quick on the trigger finger, when once I thought of KBS as the station to give low-rated shows the most respect, letting them run their full course even when they sank down to below 2%!
To give KBS the teeniest consideration, though, I do think Beautiful Mind bears some responsibility for its fate — not for its ratings (low-rated shows get no hate from me!) but for its messy, disorganized start when it delayed filming for weeks while Jang Hyuk finished up activities in China and Park So-dam wrapped up her prior project, Cinderella and the Four Knights. And KBS did its part in buying time, trying to strong-arm Neighborhood Lawyer Jo Deul-ho into an extension and then scheduling in a short 4-episode mini-drama Baek-hee Has Returned at the last minute. Had Beautiful Mind been able to premiere on time, it would have cleared the Rio Olympics and I bet KBS would have let them run the full course.
Ah, woulda coulda shoulda. Sadly the losers in this are always the fans! *sniff*
Via Sports Chosun, Seoul Shinmun, Sports Donga
RELATED POSTS
Tags: Beautiful Mind, drama production