Ryu Joon-yeol, Lee Soo-kyung join legal thriller remake Silent Witness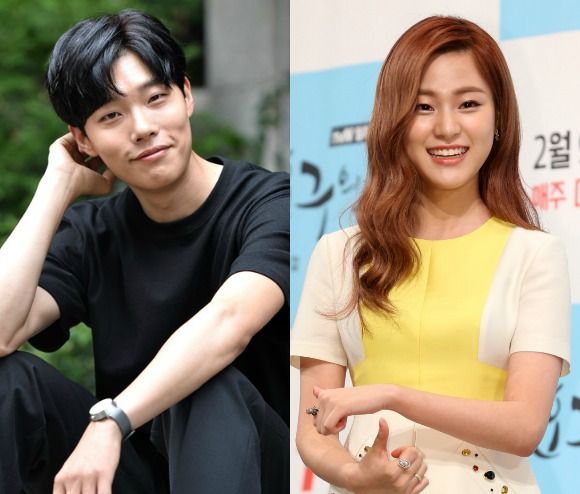 Rising stars Ryu Joon-yeol (Lucky Romance) and Lee Soo-kyung (Ho-gu's Love) have confirmed their next film project and are set to appear in the remake of the Chinese film Silent Witness. It'll be their second project together after Answer Me 1988 (Lee Soo-kyung played No-eul's gangster girlfriend who got into that hair-pulling fight with Hyeri). They are the latest to join veteran actor Choi Min-shik (The Tiger: An Old Hunter's Tale), Hallyu star Park Shin-hye (Doctors), and actor Park Hae-joon (Wanted) in this legal thriller.
Directed by Jung Ji-woo of award-winning film Eungyo, Silent Witness is about the daughter of a finance magnate who gets embroiled in the murder case of her father's fiancée, a famous singer. Choi Min-shik will play the finance magnate, and Park Shin-hye has been cast as the lawyer defending his daughter.
Ryu Joon-yeol's character is an entirely new role not found in the original version and is described as an important man who holds the key to solving the mystery. Lee Soo-kyung will play the daughter to Choi Min-shik's finance magnate.
After acting alongside Jo In-sung in The King, Song Kang-ho in Taxi Driver, and now badass ajusshi Choi Min-shik in Silent Witness, it doesn't seem like Ryu will be slowing down anytime soon in the movie department. Lee Soo-kyung reportedly scored her role through a long audition process, and though she's still new in the industry, she's given memorable performances in the films Goodbye Single and Coin Locker Girl, and as Ho-gu's sister in Ho-gu's Love.
Production on Silent Witness will begin later this year with the premiere slated for sometime next year.
Via Star News
RELATED POSTS
Tags: Ryu Joon-yeol