Spill the Beans: Sunken ships and addicted spouses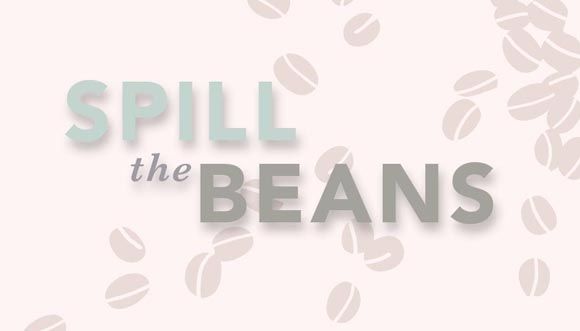 To submit your story, email us your stories, and we'll keep sharing them as long as you guys keep sending them in.

We ♥ you too, Shenaz:
Hello Dramabeans,

After going through so many, many recaps and posts, I'm reminded of myself a year ago. My sister was watching School 2013 and I just joined her, wondering what she was watching. Then my mom and myself both got very interested and started watching.

I started stalking Lee Jong-seok's profile after I finished School 2013. That's when I started getting addicted to Korean dramas. I started stalking all the leads and second leads, and soon watched more than fifteen dramas. This year, I'm so addicted that I cannot forget about kdramas, even during exams. I even started loving kpop.

My life is incomplete without kdramas and kpop now. I cannot stop watching kdramas at all. I can't believe that I am not Korean, but I can't spend a day without watching dramas or listening to kpop. Thank you Dramabeans for all the posts and recaps. I ♥ this website.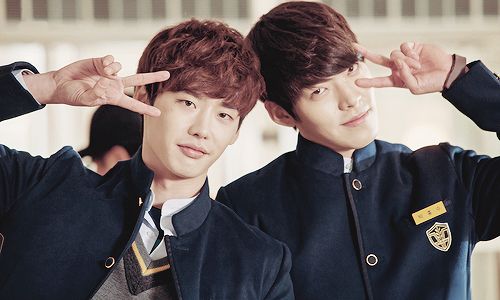 Dramas have helped many of us get through some tough times. Jo shares her story:
Hi Dramabeans,

First and foremost, I so appreciate this site as there is no one in my life here that I can talk to about watching dramas. And so this way I feel connected to other "addicts." Hah!

It was a little more than a year ago that a dear friend who happens to be from India said in passing "Oh, I really love Korean dramas" and somehow that got stuck in my memory somewhere. One day, I was looking through shows on Netflix and saw Secret Garden. I remembered her words and decided to give it a try. After several nights of watching an episode and falling asleep midway through, I finally decided to start on a Saturday morning when I could stay awake and follow the story. Well, I finished all the episodes that weekend. Honestly! And from that day, I was hooked.

About me – I was just turning 60 years old, and was the primary caregiver for my 90 year old mother who lived in a memory care facility. My job was tenuous at best, and there was a great deal of strained relationships with my siblings. In other words, my life was incredibly stressful. So when I wasn't trying to keep my job and NOT spending time with my mom – I sat and watched kdramas as they took me out of my world, because they were sweet and innocent and always ended happily.

My two sons were adopted from Korea as babies and my youngest taught English in Korea for three years, and so he gets my addiction and answers a lot of my questions about Korean culture. Obviously I'm a little biased towards Korea and think they are a beautiful people. Ahem.

Soon I began to notice the trends in every drama – you know, the piggyback ride, the rooftop scenes, rolling down the window to look out the window of the car, the first kiss – and the list goes on. I was watching the older shows so I could binge, and then one day I happened upon Oh My Ghostess, and then I really got hooked to the current shows as they aired.

Still, I had no one to talk to except my girlfriend, and when I finally admitted that I had gotten hooked then that was all we talked about. It was great!!! Finally I discovered Viki, and now I watch while reading the comments, which is almost as much fun.

In November, my mother passed away at the age of 91. During those first couple of weeks I binge-watched Healer and Kill Me Heal Me. I'm fine now – but I know she is still with me and would have liked them as much as I do. Since then I've looked up the actors I liked and watched other shows. Mostly I like the soundtracks.

I've ventured into Taiwanese Dramas now and watched many of them. I tell people I'm studying Korean or Chinese. Now when my youngest son calls I can answer the phone with yoboseyo [hello]… he loves it!

So kdramas have helped me get through a great deal of angst in the past year, but now I'm completely addicted and stay tuned to Dramabeans every day as well as Viki and other sites where I can watch the dramas. Right now I'm loving Oh Hae-young Again, Lucky Romance, Master: God of Noodles, and Dear My Friends.

I'm grateful for the recaps — as one who can't speak Korean, it helps when you point out some of the things I miss. My friends all just shake their heads when I try to explain — except my girlfriend — she KNOWS.

Okay, I've gone on long enough. I hope this isn't too boring, but I really do appreciate this site as it helps this old lady in Oregon feel more connected.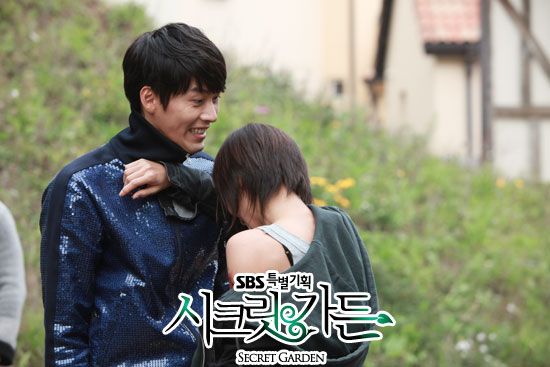 I'm pretty sure most of us marathon unless we can help it. (Or maybe even when we can't.) Rosy tells her tale:
I started watching kdramas since 2013, not that long you'd think, but I'm telling you, I've watched more dramas than the average person. Considering various addiction confessions from beanies, I'm proud to say I've got myself in less embarrassing situations, because laughing out loud at my phone in public is totally sane.

And trust me, dramas, you owe me phones—especially phones I mistakenly hurled at a wall when my ship sank (looking at you, Answer Me 1994.

My addiction started with a borrowed DVD of A Man Called God from a friend back in school. After that, I got into Boys Over Flowers, then City Hunter, and the rest is history.

And unlike you guys, I always marathon a drama (because you can only get it on DVD after it has aired already, because this is Nigeria). It has its ups (no cliffhangers), and downs (marathoning), which can be a bad thing when you have exams the next day and you watched a drama through the night which made you sleepy. Unless you're a genius like Baek Seung-jo (Playful Kiss).

Ah yes, the ol' "just one episode" tactic. Never fails, as Annie attests:
I first got into Korean dramas after a friend insisted I watch You're Beautiful. At the time, I was already fighting an addiction with American dramas and wasn't sure I was prepared to try for something else that would keep me from studying.

I ended up giving in and decided I would watch just one episode so that I could tell her I gave it a chance, but didn't like it… Unfortunately, I did like it, and now almost eight years later, my friend has gotten over her addiction, and I am still roaming the internet on my search for the ultimate kdrama. Which just so happens to be a lot of them. Sigh.

The family that watches kdramas together stays together, as Sonia shares:
We are a newlywed couple. I had been watching kdramas since 2008-2009. So, my Facebook and Youtube feed is full of kpop or kdrama-related stuff. My husband, before we got married, checked my Youtube comments where I had commended: "Oh my, Lee Min-ho is so hot," etc.

Later, he called me and asked me, "Who's Lee Min-ho? Do you already have a boyfriend?" I explained, but he and his brother started teasing me that they looked like girls. After we got married, I made him watch the first episode of Coffee Prince, and then it started.

My husband is a kdrama addict now. He can't eat his dinenr if he's not watching kdramas. He loves cutesy stuff now, and loves Lee Min-ho and Yoo Inna. I feel lonely and glad time to time—lonely when he's into a drama and doesn't talk to me, glad when we watch and laugh together. I call my husband "Oppa." He likes it. We are an Indian kdrama watching couple. Namaste, hehe.

RELATED POSTS
Tags: Spill the Beans