Sooyoung to don a white coat for new youth medical drama Polyclinic Doctor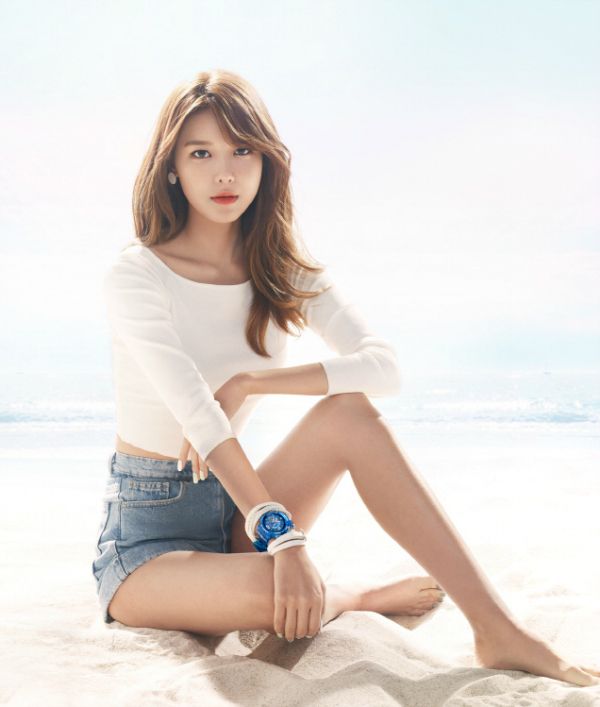 Time to get excited for a new doctor drama on the horizon! Sooyoung (Police Unit 38) has been cast as the female lead in youth medical drama Polyclinic Doctor. Although she hasn't been in a physician's white gown before, Sooyoung is no stranger to hospital sets. In one of her first drama roles, she played a brain cancer patient in Third Ward. Additionally, she won the Excellence Award for her acting in My Spring Days, as a heart transplant patient and fiancée to a star surgeon.
Polyclinic Doctors is an underdog story about a pitiful group of third-year medical students who are about to fail out of a mandatory course. The drama tracks the obstacles in their way to becoming true doctors, both in spirit and in practice. They will work and learn together through arduous clinical rotations in the surgery, psychiatry, and emergency departments. Sooyoung's character is an ace student, the envy of the entire student populace, who somehow becomes a part of this group. Oh, and of course there will be a complicated love story, but no details on that yet.
JS Pictures will be taking on the production of this 16-episode drama. I'm not quite sure what to think because they've had their ups and downs. They were behind some really enjoyable dramas like Twenty Again and the I Need Romance series, but they have also produced some duds like Moorim School and Ex-Girlfriend Club which initially seemed promising but couldn't clinch viewers' interest.
The screenwriter for Polyclinic Doctor is also relatively new. Jung Ha-na was the second writer for weekend family drama Five Kids, which was a ratings winner for most of its run. However, Five Kids and drama special Ballerino are her only recognized projects to date. They are from vastly different genres, but neither are doctor or youth-related, so it'll be interesting to see how she approaches this miniseries about medical students.
Currently, the production team is in negotiations with broadcasting stations to find Polyclinic Doctor a home. They are also currently in the middle of finding a male lead. After hearing this news about Sooyoung confirming, I'm sure there will be plenty of willing candidates.
Via Osen
RELATED POSTS
Tags: Sooyoung