Cha Tae-hyun considers KBS workplace comedy Chief Kim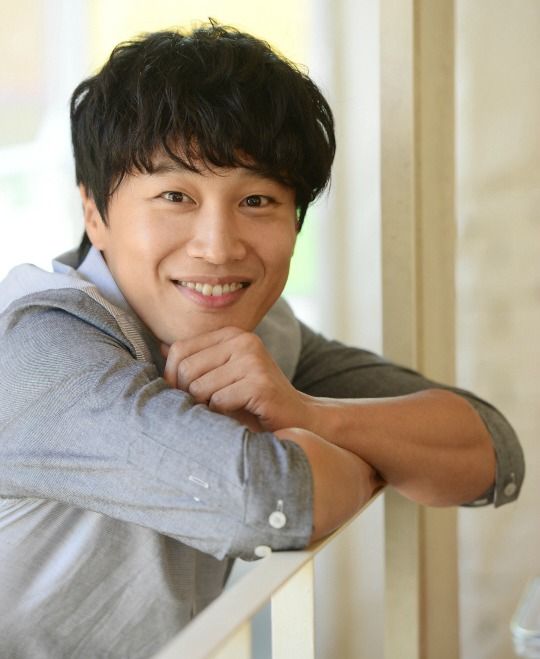 There might be a new comedy on the books for Cha Tae-hyun (The Producers), who's considering a dramaland comeback in the new project from writer Park Jae-bum of Good Doctor, Blood, and God's Quiz. The new office comedy drama, called Chief Kim, is scheduled to air on KBS in January, and an offer is out to Cha Tae-hyun to headline. I had wondered if the workplace drama about an ordinary company would try to be another Misaeng, but with Cha Tae-hyun's casting, it feels like we might be headed more in the direction of something like The Office.
I'm interested to see writer Park Jae-bum veer away from medical dramas and do warm human comedy with this new series, described as an office comedy drama about the growth of ordinary workers and their ordinary chief. Cha Tae-hyun is being courted to play the titular Chief Kim, a principled accountant who one day goes to work at a standard company and becomes a middle manager, where he'll stand on the side of the weak and come to protect their fundamental principles. Hm, maybe it is like Misaeng and Awl, but with a lighter touch?
The drama tells the story of workers who have been knocked down by their company and filled with doubt, and focuses on their growth. It actually sounds very serious on paper, so I'm curious about the way they'll incorporate comedy, and the overall tone that it'll take on. Cha Tae-hyun is so natural and gifted at comedy that I'm sure the drama will pretty much be tailor-made for his style if he signs on. Hopefully it'll be a realistic, relatable story that strikes a chord too. I'm sure it will, as long as Cha Tae-hyun's Chief Kim is a better boss than his 1 Night 2 Days PD in The Producers, but that's not hard to do, right?
Chief Kim is scheduled to follow My Fair Lady (after On the Way to the Airport) on Wednesdays and Thursdays beginning January 2017.
RELATED POSTS
Tags: Cha Tae-hyun, Chief Kim