Han Ye-seul up to play spirited lawyer in new drama Defendant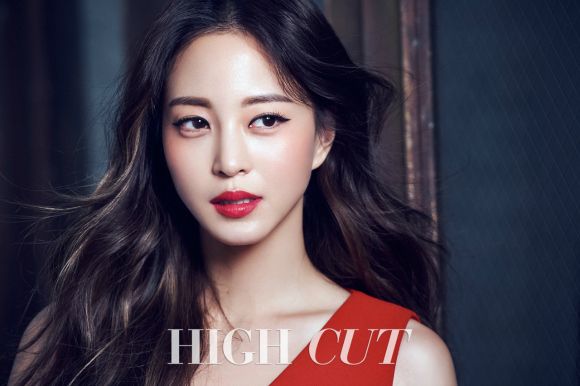 Han Ye-seul (Madam Antoine, Birth of a Beauty) has played everything from a quack fortuneteller to an amnesiac chaebol to a North Korean spy, but I'm having a hard time picturing her in a normal job like lawyer or doctor. It looks like she might diverge from her beaten path of bright rom-com heroines though, because she's considering an offer to star as a public defender in SBS's new legal thriller Defendant, about a former prosecutor who wakes up on death row and can't remember how he got there. Ji Sung (Entertainer) is still considering the lead, though he's also weighing it against MBC's Rebel Hong Gil-dong in the same timeslot.
Defendant comes from writer Choi Su-jin of City Hunter and PD Jo Young-kwang of 49 Days, Yawang, and Hyde, Jekyll, Me and tells the story of a star prosecutor who wakes up in prison with no memory of the crime that landed him there. As the best prosecutor in the violent crimes division, he had a spotless record and was always able to prove his case against his defendants and put them behind bars. But when he finds himself on death row for a crime he can't remember, he becomes the defendant and has to fight desperately to clear his name.
Han Ye-seul has been offered the role of a public defender who fights with all her strength to become a righteous, eloquent, and coldly rational lawyer, who also has a warm sensibility. But in reality she's more like a fighting rooster, because the minute she steps into the courtroom, she starts fighting with the prosecutor and even the judge. And despite always fighting so fiercely, she always loses.
Aw, she sounds like an endearing character. I'm always ready to root for an underdog public defender who's all heart and no filter. I'm sure it'll be a nice reversal when she becomes the public defender to her former enemy in court, and when he has to rely on her skills to clear his name and save his life. It's a great setup, and the more I hear about this drama, I'm excited to watch. I personally prefer Han Ye-seul in her bubbly, comedic roles, but maybe this will be a chance to broaden her range.
Monday-Tuesday drama Defendant will follow Romantic Doctor Teacher Kim in January.
RELATED POSTS
Tags: Defendant, Han Ye-seul