Kang Dong-won shows his inner child in Vanishing Time: A Boy Who Returned
Kang Dong-won (A Violent Prosecutor) playing a child trapped in a grown-up's body? I'm in. The upcoming fantasy melo film Hidden Time (also known as Vanishing Time: A Boy Who Returned) starring Kang Dong-won and child actress Shin Eun-soo is to premiere in Korea this coming November. From the synopsis, it looks like a cross between Bridge to Terabithia and A Werewolf Boy: A girl and a boy on the edge of adolescence become inseparable friends until the boy vanishes seemingly into thin air.
Tyro child actress Shin Eun-soo plays the lonely girl Soo-rin, who after losing her mother, moves to a new village with her stepfather. There, a young boy named Sung-min befriends the lonely girl. The trailer starts off with Soo-rin asking Sung-min: "Do you like me?" His "yes" marks the start of their close new friendship. Together they play all day, inventing secret codes, finding special hiding places, and making unforgettable memories. One day, they go on an adventure with their classmates to explore the mountains. But a calamitous event occurs, and all the children disappear except for Soo-rin.
A few days later, a man who says that he is Sung-min (Kang Dong-won) appears before Soo-rin. He claims that he was trapped in the place of "stopped time" where he spent more than a decade, aging while the world stood still. Soo-rin believes his story, but the local police and the villagers are heartbroken by the loss of the schoolchildren, and suspicious of the adult Sung-min's strange, sudden appearance. Doubting his story, they begin chasing him as the primary suspect behind the children's disappearance.
The trailer captures the unique chemistry between both actors, encapsulating their innocent friendship and true faith in each other. She helps him readjust back to the real world by cutting his hair, and says that with his shorn locks, she can see remnants of his old face. They read together and spend their days like before, until she must hide him from the rest of world when people turn on him because they don't believe his story. The individual character posters read as a conversation between the two main leads. Kang Dong-won's poster says: "Do you think people will believe that I am Sung-min?" while his eyes reflect his uncertainty. Shin Eun-soo stares back sincerely, and her poster replies: "Don't worry, I will recognize you."
Kang Dong-won's new film Hidden Time premieres on November 10.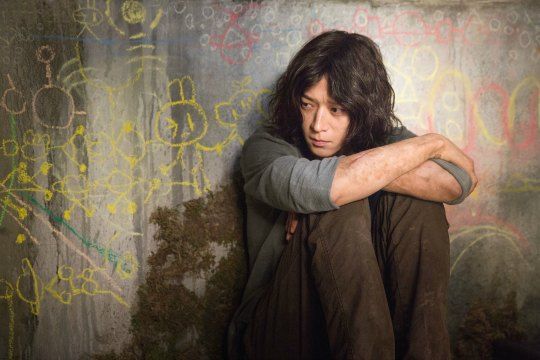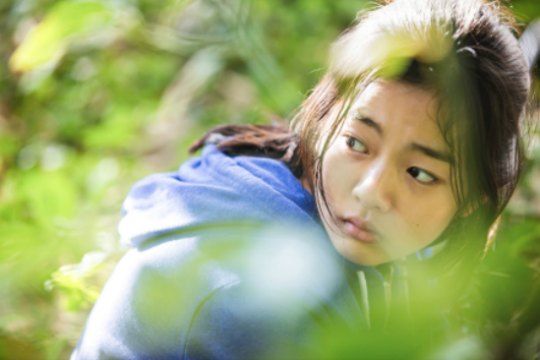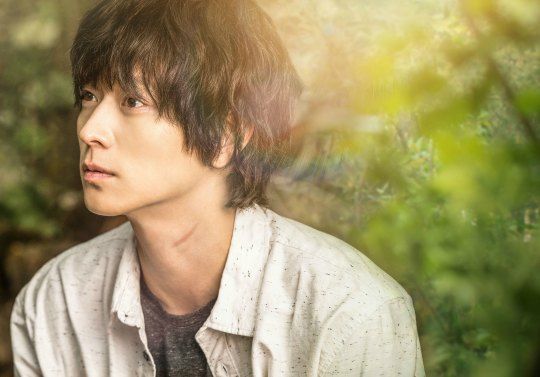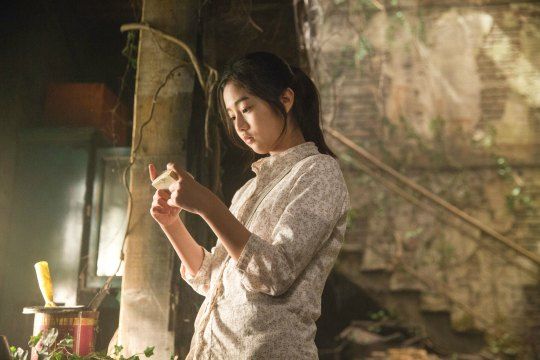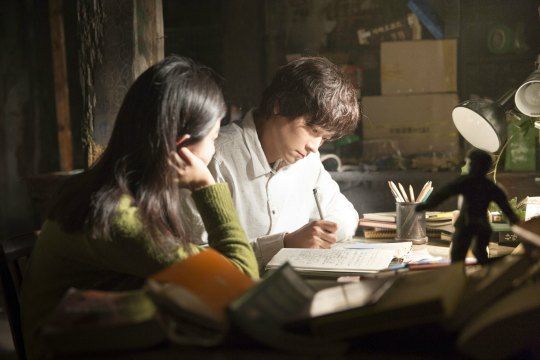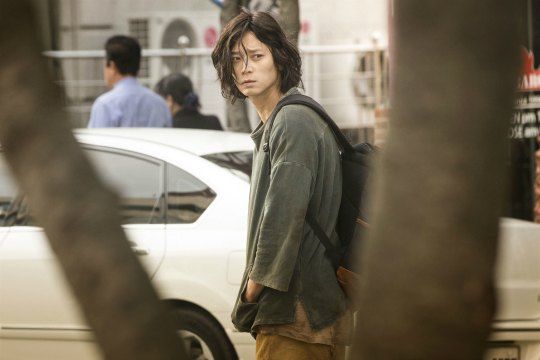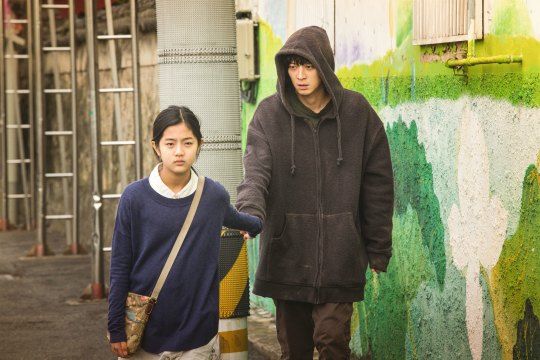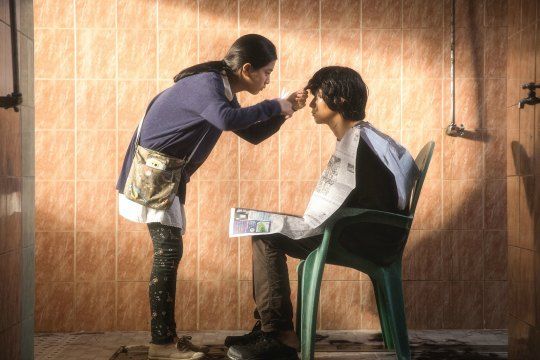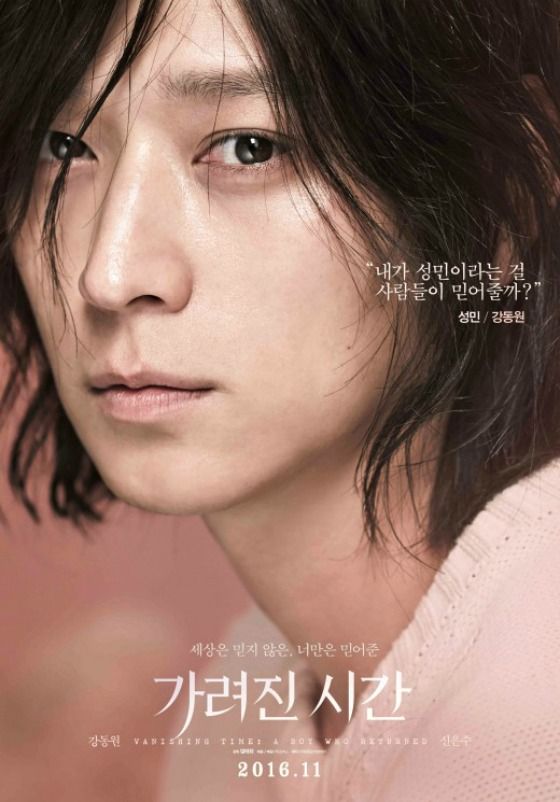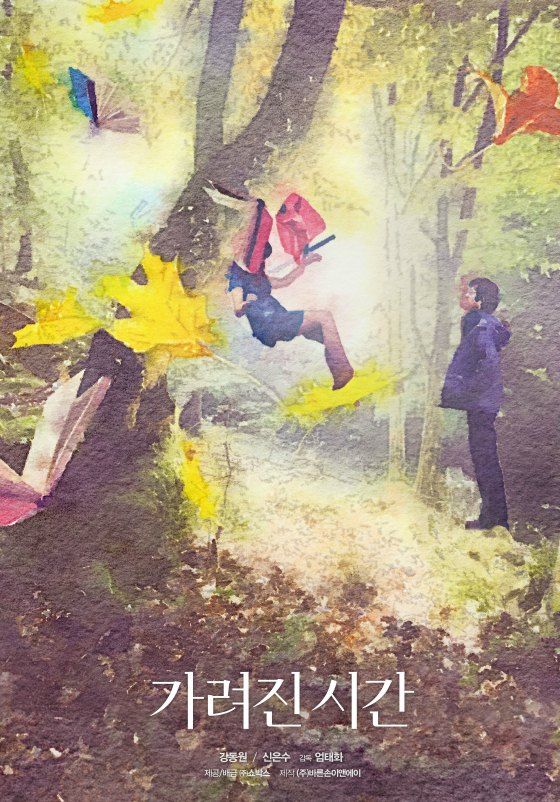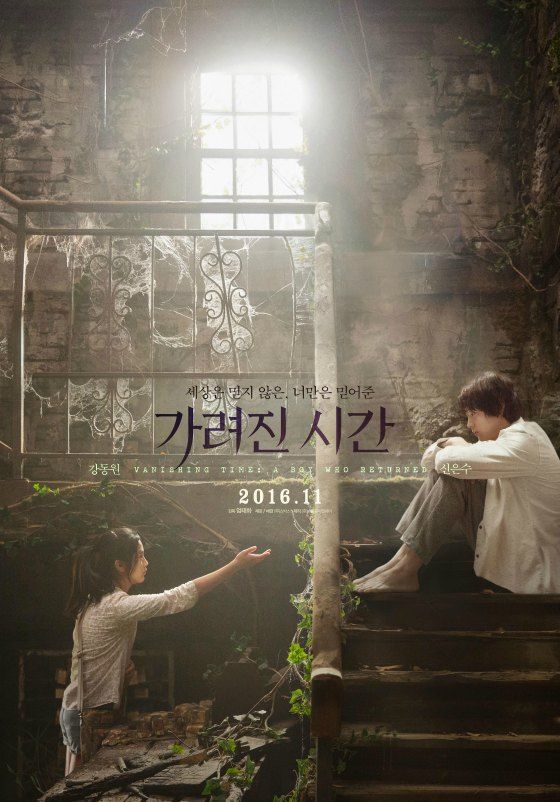 Via Newsen
RELATED POSTS
Tags: Kang Dong-won