Kim Yoo-jung and Cha Tae-hyun play cupid in Because I Love You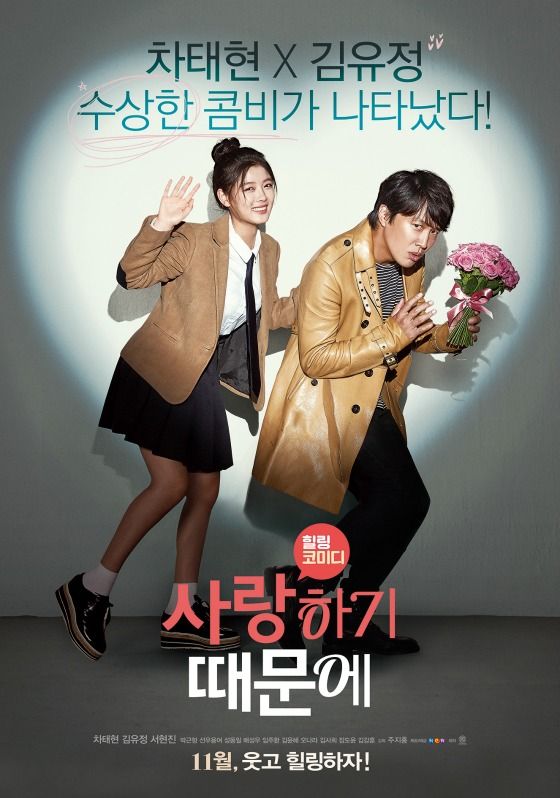 Trendy hit youth sageuk Moonlight Drawn By Clouds may be drawing to a close, but never fear, because adorable actress Kim Yoo-jung is coming back. This time, she'll be on the big screen in healing comedy Because I Love You with Cha Tae-hyun (Slow Video) as her partner in matchmaking mischief. The film is about an amnesiac man, the one schoolgirl who believes in him, and their adventures in pairing up couples who are not well versed in the ways of love.
A lighthearted, lively vibe flows throughout the first trailer for Because I Love You. It starts with Kim Yoo-jung's first question lobbed at Cha Tae-hyun from far left field: "Are you sure you're who you say you are?" His bewildered expression is his reply, as he's lost all his memory upon waking up that day. Together, they find people with different love needs, and help them find their soulmates. The first love-troubled individual, played by recent breakout star Seo Hyun-jin (Oh Hae-young Again), is nicknamed the Hongdae goddess for her lovely singing, but she suffers from paralyzingly stage fright. The second is a police investigator, played by Sung Dong-il (Moon Lovers: Scarlet Heart Ryeo), whose family is about to break up due to his bumbling failings as a husband.
Then we have Seonwoo Yong-nyeo (Beautiful Gong Shim) who plays a dementia-riddled granny who goes around everywhere searching for her first love. The man eating, eating, and then eating some more in the trailer is actor Bae Sung-woo (Inside Men, Dating Agency Cyrano), whose character is a lonely bachelor with an insatiable love for food. And Kim Yoon-hye (Vampire Detective) plays a high school student who is hopeless at love and dating.
Cha Tae-hyun and Kim Yoo-jung collaborated briefly on Moonlight Drawn By Clouds when Cha stopped by for a cameo in the first episode. The film's director, Joo Ji-hong, has worked with Cha Tae-hyun before as well, in the movie Rabbit and Lizard. From the trailer, everyone seems to have great chemistry with each other, which is always a plus in comedy films.
I'm excited already to see how Cha Tae-hyun and Kim Yoo-jung will align these lovelines, and help create heartwarming relationships. Already Because I Love You is being touted as the next Speedy Scandal or Miss Granny. Well, with this cast of truly unique characters, it may have a shot at being the next feel-good, hit family comedy.
Because I Love You will be out in Korean theaters starting this November.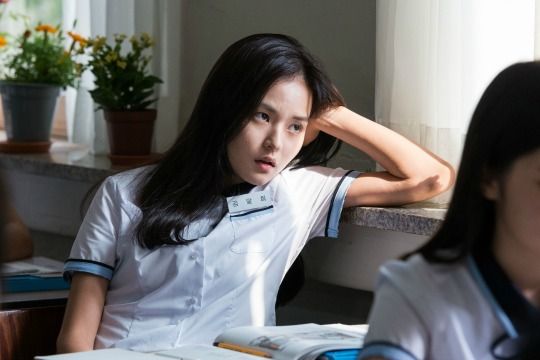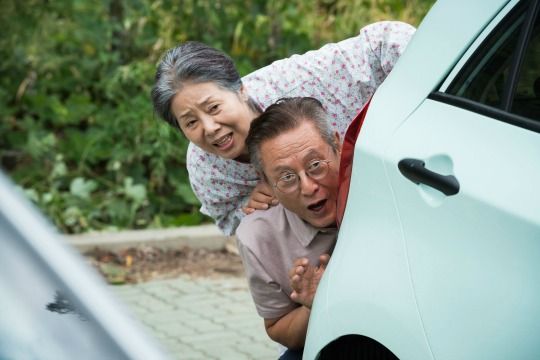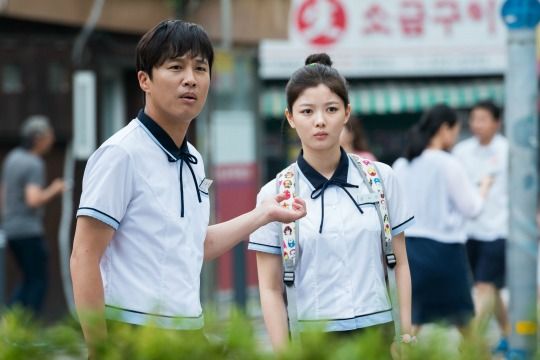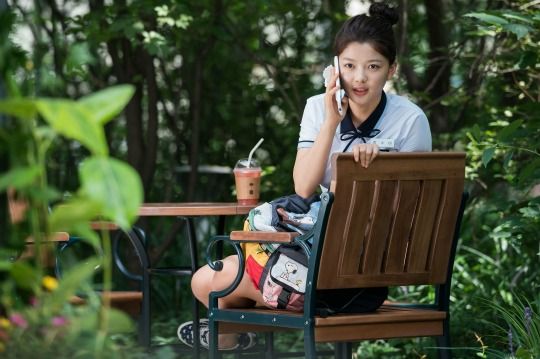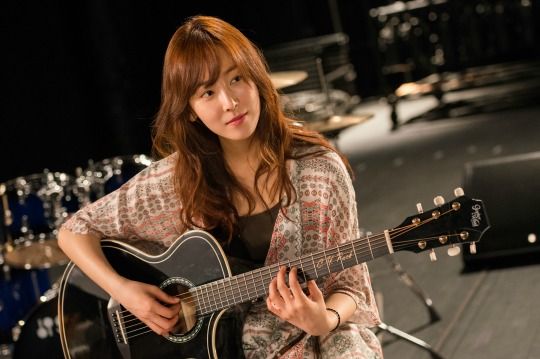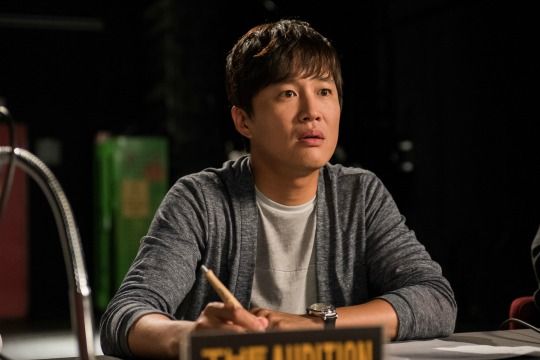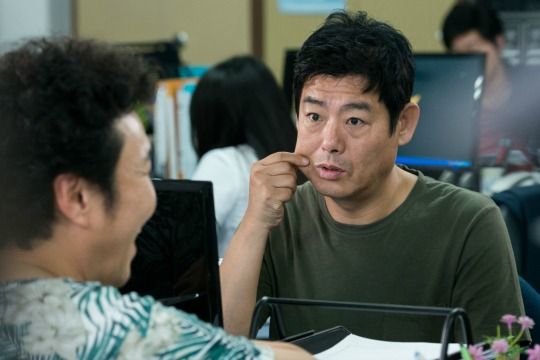 Via Newsen
RELATED POSTS
Tags: Cha Tae-hyun, Kim Yoo-jung, Kim Yoon-hye, Seo Hyun-jin, Sung Dong-il