Park Bo-gum, grateful as ever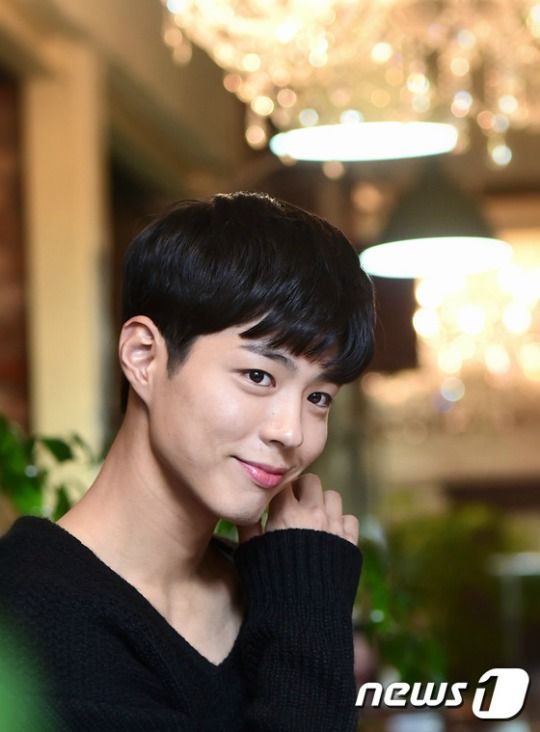 Viewers who've seen Youths Over Flowers in Africa already know this, but Park Bo-gum (23) is of unique ilk, a rare breed. Although his mild-mannered, respectful, real-life persona didn't bleed through his commanding presence onscreen as Crown Prince Yi Yeong in Moonlight Drawn By Clouds, his humility and thoughtfulness were on full display during press interviews held just over a week after the finale of the hit TV show.
Moonlight Drawn By Clouds finished strong with over 20% in viewership ratings and never released its hold on the top spot for Monday-Tuesday dramas, a lead it had established in its second week. In following up his Answer Me 1988 success with another ratings winner, Park is the first to break the so-called Answer Me curse — up until now, other alums had failed to maintain the hype and adoration bestowed upon them during their franchise stint in the works that immediately followed.
He debuted in 2011 in the film Blind, then appeared in a handful of dramas and movies before really making an impression in last year's I Remember You. Despite playing varied roles (his cold, psychopathic character in I Remember You couldn't have been more different from lovable, hapless Taek in Answer Me 1988), Park had never been in a historical drama before.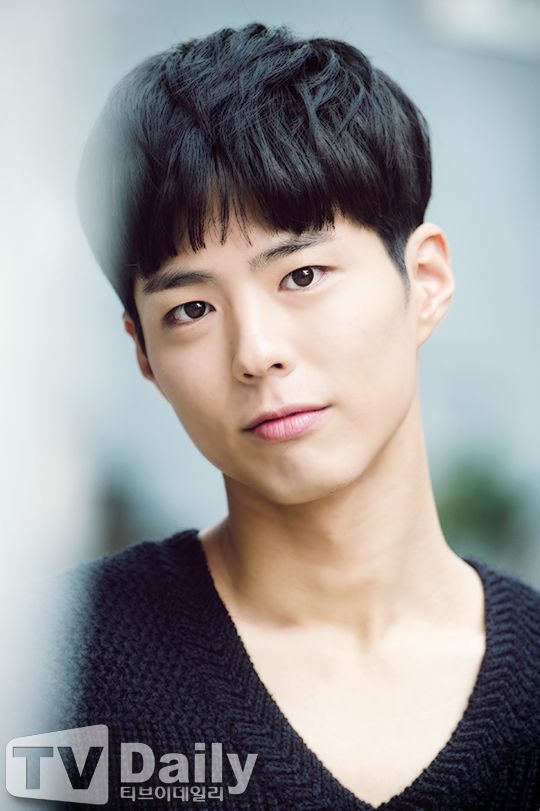 "This is my first attempt at sageuk. I felt my shortcomings. I was woefully deficient compared to my esteemed sunbaes who are in the middle of their careers. Even the words were not ones I was used to saying in contemporary dramas, so I tried to make them come from my mouth easily."
"[Yi Yeong] has his own charm as a character, different from other crown princes we've seen so far. And it was a role of a different color compared to my previous roles." Park continued, "My acting sunbaes really nailed down the focus of the story, and the environment on set was great. I would approach the set each day excited and joyful. The environment was so warm, I wondered if it was okay to receive so much love."
His favorite line from the drama? Park said, "I liked it when Yeong said, 'It's Yi Yeong. My name.' I think fondly of that dialogue because it was the first time I'd told Ra-on [Kim Yoo-jung's character] my name and because it was the first time I'd expressed my desire to be her friend."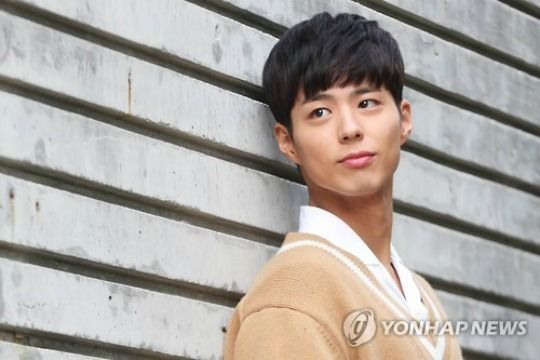 Park went on, apologetic that he had been so busy since the show wrapped. "I don't remember the individual words all that well. I really want to go back to the script and organize it later." He admitted, "I'm sorry I wasn't able to fully prepare for this interview. I just returned from Cebu yesterday and had to film an ad and work on post-recordings. I wanted to go back through the script and underline the lines that I enjoyed and tell you about them and I'm sorry," he repeated to reporters, who were somewhat taken aback by the courtesy shown by Park.
The young actor attributed the success of the drama to his peers, producers and staff. "Kim Yoo-jung has a lot of sageuk experience and her ability to concentrate and emote are really good. She meticulously analyzed the script and she caught a lot of nuances I missed. Kwak Dong-yeon [loyal bodyguard Byung-yeon] has a maturity beyond his years. He has a masculine voice and is good at expressing emotions. Acting with him, my whole body would tingle."
"I was grateful I got to work with the esteemed sunbae actors I look up to. As I watched my sunbaes act, I felt my shortcomings, and I received a lot of acting guidance." Park continued, "I'm grateful to the designers who made us the beautiful hanbok, and the effects and lighting team who cared for my pimply face as if it were their own skin."
He may have just wrapped playing a crown prince, but Park now wants to play a different kind of youth and had a twinkle in his eye as he said, "I want to do a youth drama before I get too old. Through the historical drama I got to wear many handsome hanbok and got to show the beauty of the classics; this time I want to show the beauty of Korean school uniforms."
Marking yet another first in the actor's career, Park sang a song for the drama's soundtrack, and he expressed a desire to do more projects incorporating music. "I'd like to try my hand at growth stories in which the characters speak to each other through music, like 200 Pound Beauty, Scandal Makers, Begin Again, Sing Street. As I participated on the OST, I began to have these thoughts."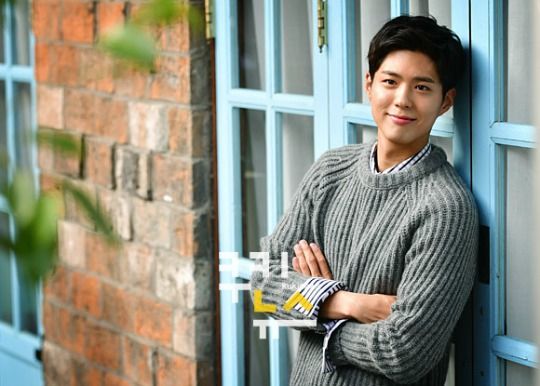 How did he feel about being asked to sing for the soundtrack? "Participating in the OST wasn't hard at all. It was something I've wanted to do for a while and so it was an honor." "I'm thankful I was gifted a good song and good lyrics, and it was a great opportunity for me. If I search Park Bo-gum on the Internet, now an album cover pops up. It's surreal and a memory I won't forget. I even captured reaching number one on the music charts," he laughed.
He received a lot of support from his fellow agency sunbaes. "I was grateful to (Song) Joong-ki hyung because in the beginning when I didn't have confidence or conviction about the role, he would advise me to have self-confidence. (Cha) Tae-hyun hyung did a special cameo for us without hesitation, and (Im) Joo-hwan hyung has a lot of sageuk experience so he would mentor me in detail. I'm truly grateful. I don't think I could have acted as Yi Yeong correctly without my agency family."
Park said, "I hope that for a lot of people, just seeing the moonlight will cause them to think of Moonlight Drawn By Clouds. The drama was a blessing to me." He continued, "Truly, because of this drama which received so much love, I'm pushing myself a little harder. In acting, in the way I live my life, I keep thinking to myself, I want to proceed more honestly and wisely."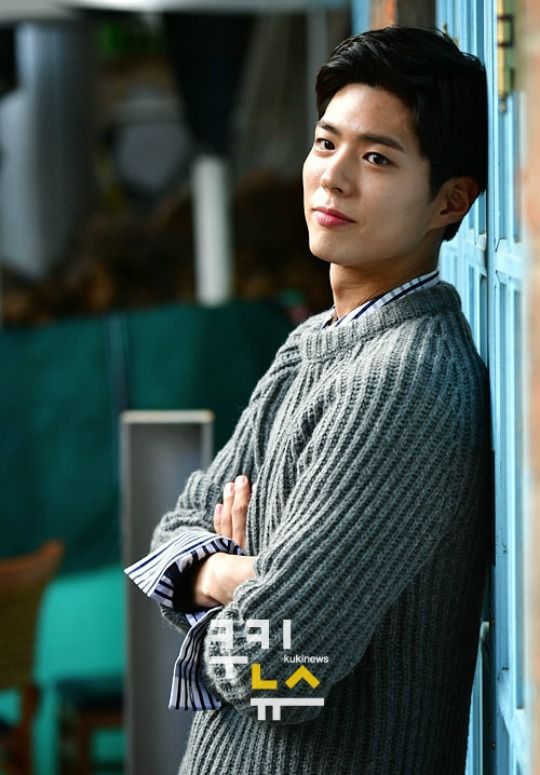 Via Joy News 24 1, 2, 3, 4
RELATED POSTS