[In Defense Of] Binge watching

Flower Boy Next Door
Binge watching is often derided as a lazy practice, done by those who are antisocial or don't have a social life. It's something done when you have nothing else to do. But I disagree. Binge watching is not just good for the soul, but also to help us as social creatures.
I first started binge watching TV shows with my family. My mother, little sister, little brother and I would rent whole seasons of TV shows and watch them in one night, or over the course of a weekend. These are precious memories to me of time spent together as a family, of the hours spent cuddled on the couch, of the pauses between episodes for food, bathroom breaks or to stretch our legs.

You From Another Star
As we grew older, the binges would last later into the night, and the shows of choice were usually anime (my mom didn't join for these binges). My little brother and I would get particularly into the theme songs and coming up with dance moves, and we would always come up with a collective favorite character, along with personal favorites. The year before I went to university, my sister and I discovered K-dramas, and oh, the binges we had. Huddled up together on the couch or floor of our room with the family laptop precariously balanced amidst the pillows and snacks (soda and chips were a must for these binges), we watched through drama after drama indiscriminately, alternately squealing, groaning in frustration, and debating whether we had time for just one more episode, because there was no way either of us could sleep if we ended on that cliffhanger.
We discovered so much in those days, about dramas and ourselves. Our first oppa was Lee Seung-gi (in My Girlfriend's a Gumiho, our second drama to watch), quickly followed by Song Joong-ki (in Sungkyunkwan Scandal). We watched all of Moon Geun-young's works (Cinderella's Sister, Innocent Steps, Mary Stayed Out All Night, Cheongdam-dong Alice) that we could get our hands on.

Sungkyunkwan Scandal
We learned more about ourselves with the different characters we related to during those binges. When you binge watch, you see you don't have a week to soften the frustration felt about the character's choices in the last episode. You become closer to them faster, like a coffee date that goes on for hours where you learn both good and bad things about the person (you're good-looking but bad at communication, you have a habit of being mean even when you don't mean it, but the next episode you try to make up for it, even if it fails).
When you binge watch, you cannot casually relate to the characters; to have a successful binge watch you have to enter into their feelings, share their frustration and be wishing for a happy ending. Otherwise the binge can leave you feeling exhausted (even if it's good, you will still be exhausted, but daydreaming of the oppa who will take care of you).

Cheese in the Trap
I binge watch by myself these days (is that what adulthood means?) and much less frequently. I made a rule when I went to college to commit to currently airing dramas only as a way to limit my drama intake and prevent me from ignoring schoolwork.
Nearly six years later, I still stick to that rule, since I understand all too well how binge watching can take over your life.
Yet I still binge watch, because there are times when I have to. When I'm too busy, overwhelmed with work, friends, family, or just plain living, I need a binge watch.

Mirror of the Witch
Somehow, locking myself away in my room, turning off my phone, logging out of my email, and pressing play on 16 to 20 hours of a show does wonders for the soul. Binge watching gives you a rest from people and simultaneously reminds you, no matter the genre, of the importance of relationships, of the need for bonds with other people even if there is corruption and betrayal and spiteful peers and awful bosses (and witches and evil mothers-in-law, but I have yet to experience them in real life).
Because a binge watch of a K-drama also lets you spend a weekend with heroes, with ordinary people trying their best, with supportive best friends and swoony leads. It reminds me of the good in the world, despite the darkness and pettiness and cynicism that real life too often fills you with. It is a respite that prepares you to go back into the world, filled again with hope and the promise that good will triumph over evil (whether that evil is the fear of going outside, a serial killer, or a tyrant), and that even the most irreparable relationship might still be saved.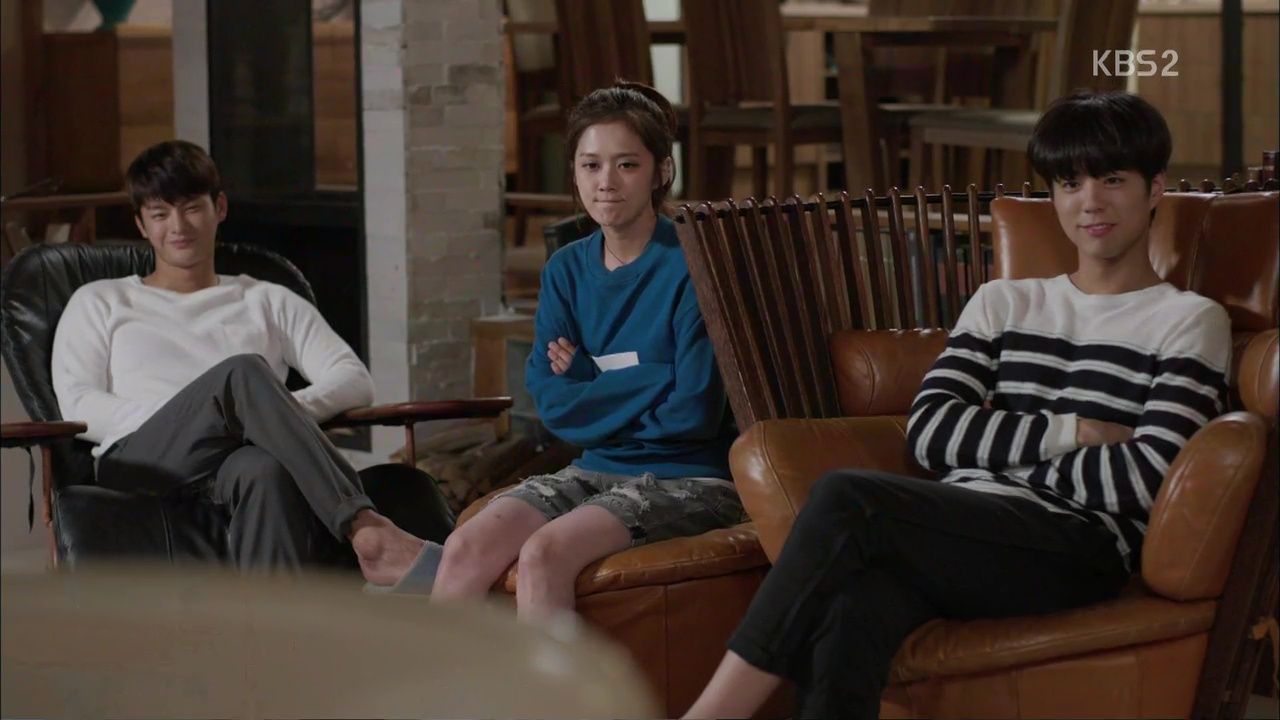 I Remember You
That is why I wish to not only defend binge watching, but encourage it. When your heart is tired, and your faith in humanity is low to nonexistent, try a binge watch dear Beanies. Whether you do it with friends or family to strengthen your bonds, or by yourself to recharge, it is a healthy choice, and one to never be ashamed of.
P.S. And if you need recommendations for a binge, let me know 😉

Answer Me 1997

RELATED POSTS
Tags: Theme of the Month