[Work, life, balance, and K-dramas] I did something today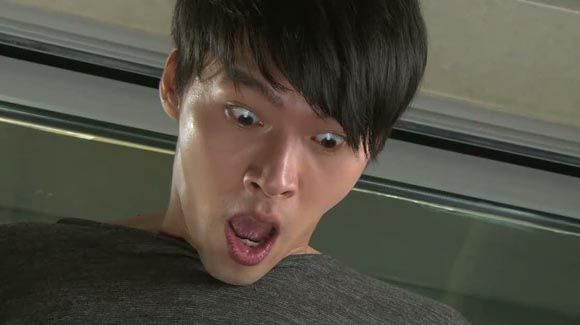 Secret Garden
By @jellybyn
My first K-drama encounter was during my first year of college. Our house would be empty all day. I had it all to myself, when I didn't have class and could explore what my local television had to offer during the regular school/work hours.
We have access to Mexican programming and while flipping through the channels, I landed on a show which I thought was a novela. However, the people on the screen didn't look Latino at all and it was dubbed, so it piqued my interest. I only saw the last half of that show, but as soon as it was over I looked it up on Hulu, found out that it was Korean, and saw that all the episodes where available. I had heard about Korean dramas before and how addicting they were. I was swamped with schoolwork and I already had a lot of American and British TV shows I was following that I didn't need any more. I let it go, but I was constantly thinking of how easily I got sucked into that episode.
Fast-forward my life to six years later. It's the summer of 2016. There is nothing to see on TV, well at least nothing that interests me. For the first time ever, I did something I had never done before: I binge-watched a TV series. My family had Netflix for a long time at this point, but since I followed many TV shows live, I never had the want or the need to binge watch anything. After my first binge watch, there was still some time left before the fall TV season started and it looked like the perfect time to squeeze in another show. Netflix then started suggesting something that caught my eye.

Descendants of the Sun
At first, I tried to avoid it. It was like Pandora's box to me. I knew that if I opened it, I would be sucked in. But I needed something to motivate me, something to look forward to. I was going back to school. Well, it was more of an improve-your-skills program, but I was so nervous nonetheless. You see, unfortunately, I never did get to graduate from college. I had to drop out after a couple of semesters. It was hard on me since I really enjoyed learning and going to school. Despite all my struggles, I managed to get good grades, but it was hard on my body and, you know, health comes first. So, for the past three years, I had spent almost all my time at home and now I was finally going out and doing something. After orientation that day, I came home and pressed play on my first episode.
I'll admit that another reason that I started watching K-dramas was because of vanity. Recalling my past experience of watching a little of a drama six years ago, I already knew they were good and addicting, but it was really the beautiful shot of Song Joong-ki in army fatigues that convinced me to press play on my first drama. That's right: Descendants of the Sun has the honor of being the drama that brought me into dramaland (and yes, it has some plot problems that we will gloss over because I love it!). It was a great gateway drama for me and a nice reward for leaving my home and actually doing something.
For many people, it's hard to find the time to watch dramas, but for me it's not about finding time, but actually doing something during the day that gives me peace of mind to watch my dramas at night. I finished my program, with a couple (okay, a lot!) of dramas motivating me, but then our family went through an emergency, so I'm currently still unemployed. I'm really okay right now, and so is my family, but it's hard to deal with chronic pain sometimes. It's hard being the oldest of my siblings and see my parents aging without being able to be of much help. The controlling person inside of me can't understand why my body doesn't do what I want, but everyday I try to make peace with that by making sure I do something I'm proud of each day.

Because This Life Is Our First
That is why dramas are a nice reward at the end of the day. I did the laundry today, you get an episode. I cleaned the house, you get an episode. I went with my mom and helped her at her work, you get two episodes because you must be exhausted. I took care of my nephew, here you go an episode for you. For the most part, that is how my daily routine goes. I try to take care of the household as best as I can and when I'm feeling good, I try to do some jobs here and there to help earn money for my family.
K-dramas are addicting! I came into dramaland at a good time since there have been some awesome, gem-like, good-quality dramas. My personal favorites being Healer, Moonlight Drawn By Clouds, Misaeng, Circle, Seven Day Queen, Answer Me 1988, and most recently My Ajusshi (let's be happy!). In order to quench any binging tendencies that may still linger inside me, I try to follow two to three on-air dramas so that I can reward myself with an episode a day. It works perfectly well for me right now, especially since it allows me to focus on other hobbies that have been neglected for some time. I'm doing better and things are improving in my home. Which allows me to watch my K-dramas happily. And sometimes, that's really all I want at the end of the day.
(P.S. I am like 98% sure that the drama I watched a long time ago was Secret Garden. I remember there being a nasty mother-in-law involved, lol.)

My Ajusshi
RELATED POSTS
Tags: Theme of the Month