[Work, life, balance, and K-dramas] Less murders, more endings

Chicago Typewriter
By @Cloggie
I'm a writer and it was around the time that my first novel was published that I also made the very smart decision to ditch my day job. It wasn't that I thought that being a writer meant that my life was going to be like in Chicago Typewriter but more that I had a lot of stuff going on health-wise and the combination of writing and other work was getting too hard. I needed to change my life.
The decision of what "had to give" was surprisingly easy. This was about four months before I discovered K-drama. So now I found myself in the situation where I had a lot of time on my hands. My schedule is that normally I spend half a day writing (seven days a week), then I read a lot and I watch TV during lunch and dinner. But once I'd given up my day job, I realized that the writing, reading, and TV watching all had the same theme: I write crime fiction, I read the books of my fellow crime fiction authors and I watched… well let's just say that I watched a lot of stuff where a lot of people got killed.
I came to the conclusion that this clearly wasn't very healthy! Having fictional characters die in everything I did all day wasn't a good way to be. I needed to find a balance.

Just Between Lovers
That was the moment that I found out that if you do not want to watch dramas about serial killers, or people getting killed in small villages over orchid collections, there wasn't actually anything much good on U..K television. I'd seen all the period dramas already and watched North & South more times than I'm willing to admit. I was left with watching never-ending soaps or some terrible day-time dramas.
I turned to Netflix almost in desperation. I found a U.S. series called Friday Night Lights, about American football, which I absolutely loved and I binged through all five seasons. Now what? I randomly watched a documentary about Korean twins who'd been adopted by two sets of parents in different countries. That was interesting.
Then came the point that everything changed.
Netflix said: as you liked that, why don't you watch this?
I read the synopsis of their suggestion and thought: okay, I've got nothing better to do, a series about a guy getting a heart transplant is a very good way of spending a few hours. And that was that. I was hooked. Sure, it was a little bit about someone getting murdered, with a car, but it really was about figuring out what you need to do now that you're not instantly going to die. Even though Netflix didn't know anything about the reasons why I'd given up my day job, they couldn't have recommended something better. The weird Netflix subtitles only added to my enjoyment of the drama, even though they were really puzzling for a bit. I got to episode 16 and… it ended! There was no season 2, 3 or 4. This was The End.
I was in love.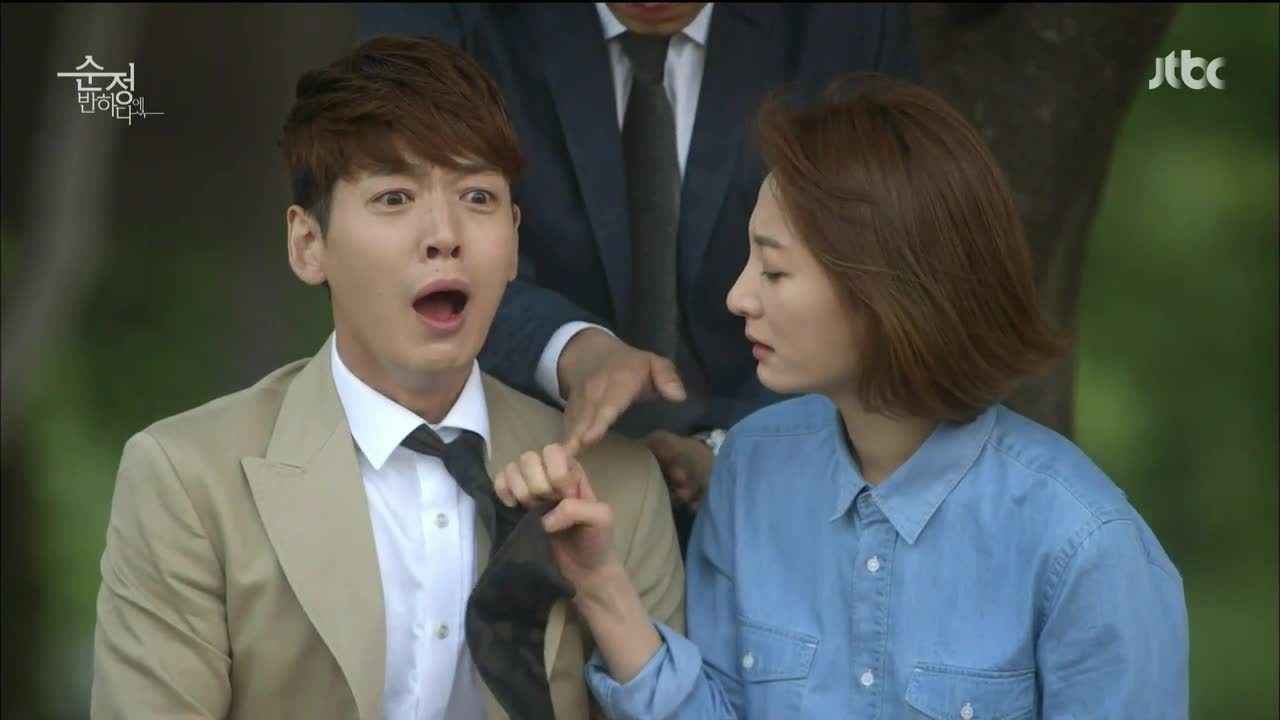 Falling for Innocence
Endings are very hard to write. I always struggle with the endings of my novels, especially creating an ending that doesn't just resolve the plot but is emotionally satisfying as well. It had long been a pet peeve of mine that those TV scriptwriters got away with not having to bother and could just let their series go on for season after season until they died a death. Not here! There was an ending! I didn't particularly like the ending, I thought they should have stopped after episode 15, but I loved the fact that there was one.
My first K-drama finished (I might have watched it twice in a row), I scoured Netflix for more. I watched some very interesting and some truly dreadful dramas. I watched some dramas that I thought were great but that I now cringe at. This was before I knew all the tropes: Oh, he gets to go back in time, to fix something that he couldn't do for 20 years. That's so interesting! Ah, okay, "confessing" has nothing to do with crime. Phew. Now I understand. He's got amnesia! This is so original!

Operation Proposal
I even watched a 36-episode family drama in which one of the storylines featured a high-flying career woman who financially supports a stay-at-home husband which also had a transgender character in it. I had no idea how different that was.
Having finished most of Netflix's K-dramas — it was a random and eclectic introduction to what's out there — I went on to find more. Then I found Dramabeans and at roughly the same time I discovered that my Samsung TV had a Viki app… And the rest is history. I watched a lot of K-drama, spent a lot of time here and published two more novels.
I love K-drama for the variety of stories that they tell and because they end. Even if I hate the ending.
I still largely stay away from the serial-killer crime dramas, even though I watched — and loved — Tunnel. People ask me all the time what I'm watching, hoping to get the next Serial Killer Drama recommendation. I sometimes tell them the truth. And sometimes I even explain why I don't watch what they think I watch. Just to keep a balance.

The Best Hit
RELATED POSTS
Tags: Theme of the Month