[Choose your epilogue] For the scene stealers

W–Two Worlds
Anyone remember Love Rain? Yes, I am talking about the train-wreck that wasn't a particularly flattering drama for anyone on board. Jang Geun-seok and Yoon-ah spent twenty episodes exercising their tear-ducts. Anyhow, just one performance in that drama stood out to me, just one cast member walked away better off, and I'm proud to say I finished the show just for him.
I'm talking about Seo In-gook. I wouldn't be surprised if no one knows that Seo In-gook had a minor role in Love Rain, because he was painfully underutilised. Yet, I don't know whether it was to do with the audience response, or a sudden epiphany from the writer, but the last five minutes of that horrible show belonged to him.

Love Rain
Just as the credits were rolling and I thought I was finally free, Seo In-gook graced me with a final "I'll be back!" in glorious English, and I realised I could forgive the drama for everything because of that very scene. Here it is if you don't believe me:
There is no perfect drama, and I can think of good ones where perhaps one character or one plot line wasn't given quite as much love as some others. So my epilogues are for the scene-stealers, the best characters of a drama. My gift to them is to give them the last scene of their series.
I wasn't satisfied with the ending of Answer Me 1988. The show worked so meticulously to craft characters that felt like real people, our friends and family, then blatantly ignored a few characters at the end. My ideal epilogue for Answer Me 1988 would have Dong-ryong prance out onto the screen. It doesn't matter what he would do there, perhaps wave off the viewers in a Ferris Bueller-esque way, because I would just be happy the wise-beyond-his-years chatterbox I love would be getting the recognition he deserves.

Answer Me 1988
There are so many actors in dramaland who are devoted to bringing an extra dash of personality into B-roles. They throw themselves into the role of funny sidekick and leave lasting impressions on the viewer. If I'd written W–Two Worlds, assistant manhwa illustrator Su-bong wouldn't have faded into obscurity. I would have had him discover his own portal into a webtoon world, maybe with a cameo from a great actress to play his fictional love interest, and invited the audience to laugh away the pain from the bittersweet hour and let the drama cycle begin again.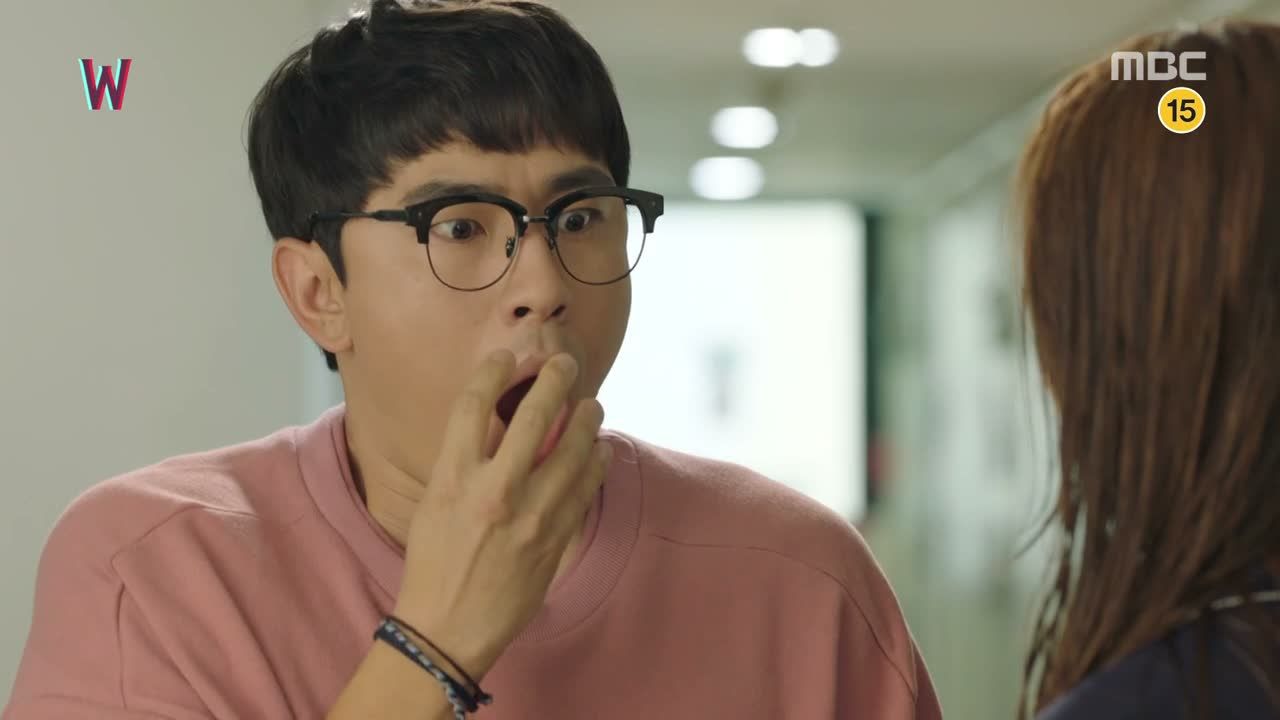 W–Two Worlds
If I had any say in Go Back Spouses, we'd see Go Dok-jae in a new future where he and his wife aren't passive-aggressively cheating on each other. That, or I'd resume in the past, where Dok-jae's head is stuck between two bars, and as people desperately try to cut him out, he wonders gravely where his life went wrong. As a main player in the story, it seems wrong that he got nothing back at the end except a sad new haircut.
The epilogue possibilities are endless. Perhaps Kang Ki-young could snap at the end of Weightlifting Fairy Kim Bok-ju just in time to play the terrifying cat/sibling-murderer in While You Were Sleeping? Oh, and just think of all the characters abandoned across the duration of Smart Prison Living! An epilogue can address something you had to write out, or didn't have time to write in. An epilogue can be a saving grace for the writers with too many plots to juggle. Or perhaps an epilogue can be an opportunity to show viewers a face that captured their hearts one more time.

Weightlifting Fairy Kim Bok-ju

RELATED POSTS
Tags: Theme of the Month