[Plot twists] Problematic deaths

You're All Surrounded
By gadis
Editor's note: This post contains spoilers.
If someone asked me which plot twists from my long list of dramas I remembered best, the answer wouldn't be the best ones — or the worst ones. Good plot twists cease being twists in my mind after the first watch. Instead, I look back and see a well-integrated story with well-placed messages. Bad plot twists are usually swiftly erased from my mind after my initial knee-jerk rage and rants die down.
The plot twists I can't forget are the ambiguous ones. The unexpected turns that inspire necessary and important development, but somehow also feel needlessly dramatic and manipulative. The revelations that I can get behind — but also leave me unsure of how to feel. The fact that they always involve death is probably significant enough to think about as well.
You're All Surrounded, the buddy cop story with a dash of revenge thriller, is the first drama that comes to mind. The various memorable relationships were the heart of this show, but it was Dae-gu's quest to find the truth behind his mother's horrifying murder and his urgent need for revenge that became the driving force of the storyline. From early on, we saw how much these issues affected his life, both personally and professionally. His quest and desire for vengeance sowed seeds of doubt and unwarranted hatred in his reluctant bromance with mentor Seo Pan-seok. They turned him into a hotheaded, careless detective with a single-minded pursuit of the killer in black boots. They also hampered his budding friendships with the other rookie detectives and his endearing romance with his childhood friend.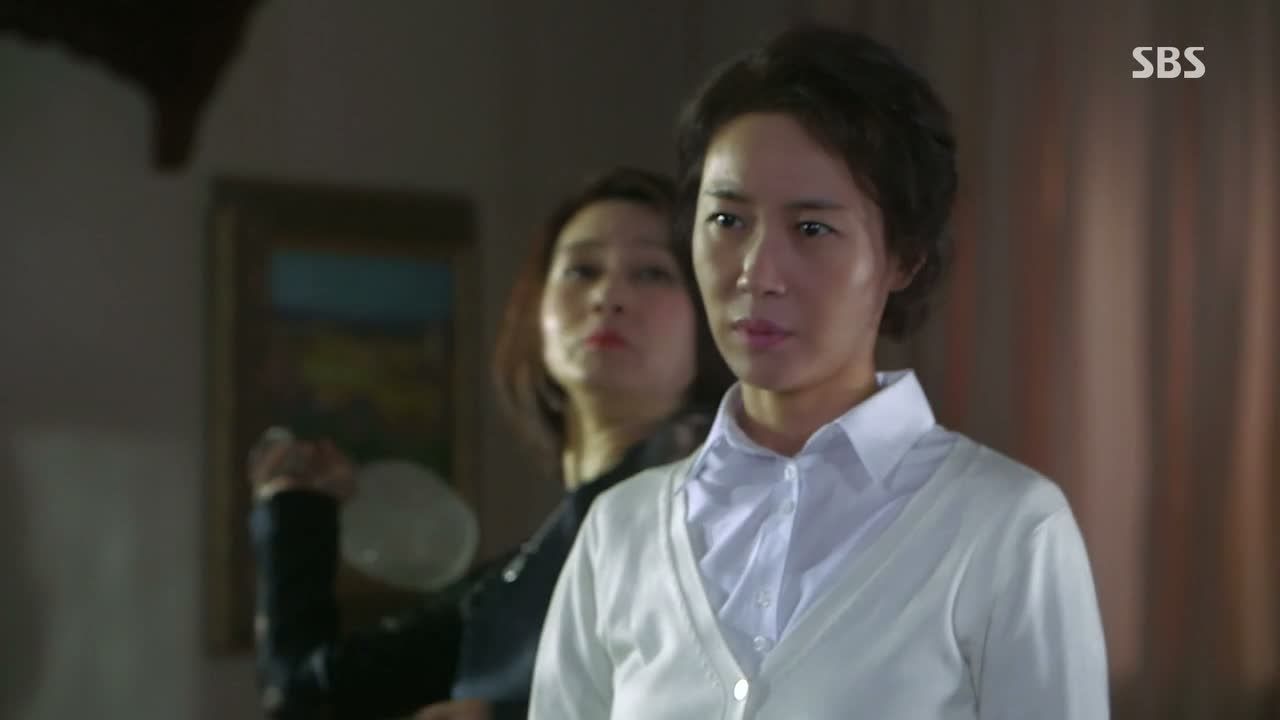 You're All Surrounded
When it was hinted that the murder might have something to do with an affair Dae-gu's mother had carried on with a certain chaebol son-in-law, I thought that this was THE plot twist that drama meant to deliver. It certainly became a new source of angst on the final leg of the story. It forced our taciturn hero to reconcile the mother he remembered with this unfamiliar side of her he never knew. So imagine my surprise when it was revealed that the affair was only a made-up story that was blown out of proportion because of a chaebol daughter's manic jealousy. The drama basically told me that the death of Dae-gu's mother was a tale of a senseless killing. Even years afterward, I still can't decide how to feel about that. On one hand, it's a brilliant display of chaebol callousness. But on the other hand, it has single-handedly undermined Dae-gu's years-long suffering and conflict. And in all seriousness, what does that make of my own rollercoaster of emotions during the course of this drama?
If You're All Surrounded was all about blown-out-of-proportion death, sci-fi thriller Circle gave me the exact opposite problem through its hero's easily forgotten death. The drama argued its case about the importance of memories and how a person is shaped using the turbulent story of twin brothers Woo-jin and Bum-gyun. Spanning both present and future timelines, it took us on a fast-paced and thrilling chase where each brother gave his all to find the other, while trying to save each other from the peculiar mystery that entangled them. The conflict peaked through numerous skirmishes about greedy corporations illegally manipulating people's memories until it reached the climax that seamlessly merged the two timelines through the twins' much anticipated reunion.

Circle
This exhilarating meeting then screeched to a halt when the drama showed us the physically unchanging Woo-jin despite his 20 years disappearance. A new emotional conflict arose when it was revealed that human Woo-jin died years ago, and the person standing in front of our good guys was a clone who had Woo-jin's full memory. This bold plot twist felt like an accumulation of every existential question the drama had touched before. It challenged our good guys' unflinching morals and demanded them to take a firm stand about research ethics and what it means to be human. But then, in front of their first temptation, they readily (and almost desperately) accepted the clone as Woo-jin's substitute. It rankled to see how they barely mourned Woo-jin's death and easily set aside the principles they'd held on to for so long. By the end of the series, it felt like this one reaction had negated every thoughtful exploration the drama did before and it justified horrific human research so long as it suited people's emotional needs. I'm pretty sure wasn't the message the drama wanted to leave behind.
The next ambiguous plot twist comes from medical procedural Sign. The episodic cases saw genius forensic doctor Yoon Ji-hoon and rookie investigator Go Da-kyung grow into a solid team, and we also saw their mounting frustration at their inability to solve the idol murder case that opened the drama. In another display of chaebol callousness, we witnessed a haughty heiress taunt the good doctors as easily bent the law as she pleased; using money and power to prevail over justice. Backed against the a lack of hard evidence, our hero Ji-hoon decided to give up his life so that his death could be that one undeniable piece of proof that would condemn her. In a bold and brilliant move that made me bawl and curse the world for all this unfairness, the drama closed its overarching case with the hero's tragic death. Yet when I've tamped down my raging emotions, I found myself seriously questioning the message the drama wanted to tell by having its hero pursue justice through a suicide mission.
Then came the recently ended Memories of the Alhambra. The drama efficiently reminded me that the deaths written about above are infinitely better than this drama's final plot twist. After witnessing the AR game continuously taking characters' lives left and right, I was led to believe that this suspenseful, fantastical journey would only end with our hero Jin-woo's biggest sacrifice. Viewers braced themselves for a tragic ending — or a miracle at the eleventh hour, only to be smacked by a vague neither-here-nor-there appearance of the hero at the last second of the tale. Who knew that there would come a day when I complained that the hero wasn't dead enough to provide a sensible ending? I just hope that this problematic un-death isn't going to be a popular twist trend anytime soon.

Memories of the Alhambra

RELATED POSTS
Tags: Theme of the Month