[Community] DramaFever was here

Solomon's Perjury
This might be sacrilege to the name of Dramabeans, but up until October of last year, the DramaFever community was my main drama community. For those not in the know, DramaFever was an OG in terms of legal streaming sites. I was on the site from the beginning, and in the early days, it was free with ads for everyone. DramaFever quickly became my drama site of choice. I was thrilled that I could watch dramas with good quality subs and significantly better-quality audio and video compared to what you would find on the illegal streaming sites. (No shade to MySoju, my first love.)
It wasn't until I was deep into using DramaFever that I decided to become a site volunteer. I hadn't really been involved in any drama communities at that point, and because I had no one I could talk to about dramas in real life, I was desperate for a good community to get plugged in to. The DramaFever volunteer community looked like such a fun, wholesome, exciting place that I wanted in. Not to mention there were some nice perks like getting a free subscription to the site so that you could watch all of the dramas they uploaded–without ads.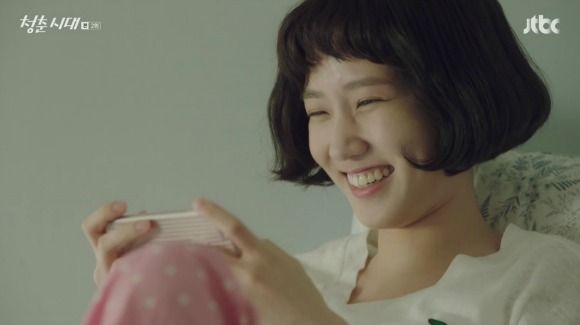 Age of Youth
I started off in the Video Drama Club, meeting once a week with a group of other volunteers and guided by an employee of DramaFever who was in charge of recording the sessions. We talked about most of the currently airing dramas on the DramaFever site then the video was uploaded weekly to their YouTube channel (of which there's no way of getting backups now). Regardless of whether I was talking about my favorite shows or talking about dramas I wasn't actually watching, I was always having fun.
Despite my intense hatred for early mornings, I found I was willing to wake up at 7 a.m. on Video Drama Club days just to take part. Unfortunately, I eventually found myself in a profound drama slump (which I have yet to shake 100%), and I chose to step away from the volunteer community for a while. Even though I wasn't as motivated to watch dramas, I still wanted to talk about them. A few months later, I was drawn back to the world of Asian dramas and the volunteer community.
Sadly, the Video Drama Club ended maybe about a year after I came back, but unwilling to leave the community again so soon, I quickly transitioned to taking part in Written Drama Clubs. I took part in clubs for dramas such as My Ajusshi, Revolutionary Love, Andante, and My ID Is Gangnam Beauty, among others. It wasn't quite the same for me as being part of the Video Drama Club. There's something about talking about dramas "in person" so to speak, that's just special. But I kept going–out of loyalty to the site, loyalty to the other volunteers; loyalty to Asian dramas. If I'd known how soon it all would be over, maybe I would have been a little more appreciative of what I'd had.
One awful day in October 2018, viewers who pulled up their web browsers and typed in DramaFever were met with a complete and total surprise–a short note saying the site was no more.

My Ajusshi
Here is where I talk about the demise of DramaFever. Before the website's demise, a couple of other niche streaming services had already been shut down by the corporate powers that be, one based around classic films and another based around horror films. Those shutdowns hadn't garnered much media coverage, and DramaFever appeared to be a successful company with a loyal userbase, so the volunteer community had no reason to anticipate anything of that nature happening to DramaFever.
In all fairness, DramaFever's employees suffered the most out of all of us. But let me tell you, the volunteer community and the DramaFever userbase as a whole were GUTTED. People were in the middle of dramas. People had just paid for another year of subscriptions. DramaFever had been actively acquiring licenses. I was in the middle of a Drama Club with a group of girls that will now never be finished.
But the thing I'm probably the saddest about (excluding the fact that the entire site is gone) is the expungement of the YouTube channel, and with it, the Video Drama Club. The Written Drama Clubs were nice to be a part of, and I miss all the comments and reviews I'd written on the site, but there was something special about the Video Drama Club. It had already come to an end by the time the site shut down, but it always made me feel good knowing those videos were still going to be available on YouTube to go back and revisit.
Members had cycled in and out, but a few of us had been a consistent part of the group. We'd developed a rapport with each other over time and friendships outside of DramaFever. Going to the DramaFever and finding nothing there anymore was like a punch to the gut, but going to YouTube and finding all of the videos gone was a punch to the heart.
I get emotional thinking about how an entire part of my life just…doesn't exist anymore. That some corporate entity can look at all of that work and the relationships that were built up around it and say "Nah. Don't care."
So let this post mark my contribution to the DramaFever site and community, a sort of graffiti in memorium on the wall of the internet: "DramaFever was here. OhSoEnthusiastic was here. This community was here. And it mattered."
For those of you reading this article, cherish the communities you have, and keep a record of them because you don't know when you'll no longer have them.

RELATED POSTS
Tags: Theme of the Month